May 23: How I'll spend my Sweet 16 and summer vacation in quarantine
LIVING UNDER THE CORONAVIRUS CRISIS
This is part of a series of columns from The Accolade staff about their various experiences during the school closure because of the coronavirus pandemic. If you would like to submit some of your experiences, please email us at [email protected].
The United States has reached the highest coronavirus rates in the world with more than 1.5 million reported cases and more than 90,000 deaths as of May 18, according to cnn.com.
And as the school year is coming to an end and the COVID-19 pandemic is still around, I have come to realize that the crisis will most likely continue throughout summer and that I would spend my birthday and summer vacation in quarantine.
Because my birthday is on May 23, which this year falls three days finals week, it's too chaotic to celebrate with my friends on my actual birthday, so I usually eat dinner with my family or wait until school is over to celebrate it with my friends.
Normally, that is what would have happened this year, too, if it wasn't for the virus, and I would have invited some of my close friends for a Sweet 16 birthday party as soon as school is over.
Now, my one and only time of reaching eligible driving age is just going to be a stay-at-home party with my family while eating dinner and cake together.
Aside from me, some of my friends were even planning to go on vacation with their families or friends. However, during this crisis, they have all told me that they have canceled their plane trips.
I, too, had planned on going to a local indoor water park called Great Wolf Lodge in Garden Grove for part of my summer break. That also got nixed thanks to COVID-19.
This summer, before the virus came, my other plans would probably have looked something like this: 
Study for my SAT (well, once again, because of the novel coronavirus, the College Board has not set a specific testing date yet, and the University of California [UC] regents just voted earlier this week to get rid of this national exam as an admissions requirement).

Visit places such as the beach or an amusement park and hang out with my friends (now, I have to make sure I'm constantly moving when I'm at any of these spots or else the local authorities might issue me a citation for violating social distancing guidelines).
But now this is more of what my "revised" summer plan looks like so far: 
Still study for my SAT (I'm crossing my fingers that all of the other private universities will follow suit with the UC system and get rid of this test for an admissions requirement — take that, College Board!).

Babysit my younger sibling.

Find some shows and movies to binge watch on Netflix.

Facetime my friends.
Since all my plans had to be revised to fit quarantine restrictions, now I'll just have to spend the next two months at home, which I dread because it'll be the same repetitive routine as it had been when school closed down in mid-March.
Until the COVID-19 pandemic is over, my hopes of going on a true vacation will have to wait until the next summer — unless something worse than a worldwide disease occurs.
About the Writer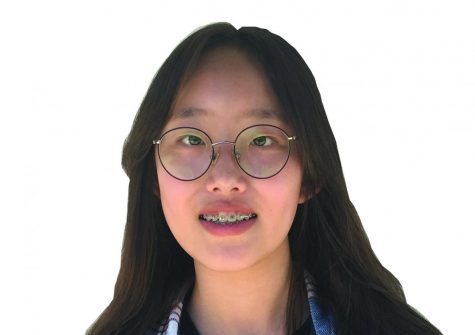 Alice Shin, Assistant News Editor
After a tenure as a staff reporter on The Accolade last school year, junior Alice Shin has moved up to a new role this year as an assistant news editor. Last school year, Shin gained her first editing experience as a news mini editor and hopes to continue learning and contributing to the staff. She aspires to be a communicative editor and writer who can efficiently inform readers about relevant news and events that happen in and out of campus. Shin has spent many hours during and after school to enhance her stories, and has built many enjoyable memories since joining journalism—from staying after school for production week with the entire staff to interviewing sources in Korean to write a story about ELD classes.