March 15: COVID-19 panic leaves several shelves of Amerige Heights Town Center's Target empty
LIVING UNDER THE CORONAVIRUS CRISIS
This is part of a series of columns from The Accolade staff about their various experiences during the school closure because of the coronavirus pandemic. If you would like to submit some of your experiences, please email us at  [email protected].
Two days after it was announced that Sunny Hills would be closed down to students until March 30 (now extended to May 1), my mom and I visited Target at Amerige Heights Town Center in search of treats for my cats and a new lock to replace the malfunctioning one on my school locker.
However, this seemingly normal trip took a haunting turn as soon as I turned the corner from pet supplies to the food sections to grab some snacks I was craving.
What I saw left me in shock — barren shelves and ransacked aisles replaced the stocked up store I was familiar with as I could only infer that frantic shoppers had loaded their carts with not so easily perishable food items were left that they could grab their hands on prior to my arrival to the store.
In light of COVID-19, I had witnessed panicked consumers emptying shelves all over the internet in different regions, but it hit me differently seeing it happen at my own hometown.
It was an especially weird experience since some sections of Target appeared normal, but as soon as I turned the corner to the section with food and cleaning supplies, the whole scene looked like the apocalypse had hit this shopping center in Fullerton.
The chips and snack aisles were sparse and ransacked, but the aisle of canned foods was completely barren — customers could no longer buy canned goods like soup and beans. Convenience foods such as boxed mac-and-cheese and microwaveable dinners were also next to nonexistent.
My curiosity got the best of me, and despite gathering all the supplies I came to Target for, I roamed the aisles to see if any more sections were empty like the rest. Unsurprisingly, toilet paper, facial tissues and even bottled water disappeared from the shelves. What was left in their place instead were signs limiting the quantity of supplies consumers could buy of whatever was left over.
Though I was familiar with this concept, deep down, I thought that scenes of empty stores only occurred in movies and never to me. Along with school shutting down and my track season getting canceled, the coronavirus felt more localized than ever before.
With the ramshackled Target, COVID-19 felt like a close problem that was personally impacting my community, and despite hearing news such as Italy's lockdown and South Korea's current coronavirus crisis, I never thought the virus' aftermath would reach me.
Before seeing the chaos within Target, my life had been next to normal. Besides the occasional news article on the coronavirus and cautions from my mom to clean my hands and phone more often, I never gave the virus much thought and assumed it to be a foreign issue — not something for Orange County to deal with.
I even initially brushed off the cautions and warnings that I received from online articles and assumed the crisis to be nothing more than a bothersome flu and viewed the panic over COVID-19 as an exaggeration staged by the media.
However, once school events such as the ASB elections assembly began getting canceled and my SAT testing location postponed my test, I began viewing the pandemic with growing concerns, and Target's frantic shoppers only added on to my list of worries.
With Target currently being in this mess of a situation, I can only imagine what my next trip to Costco is going to look like.
Leave a Comment
Your donation will support the student journalists of Sunny Hills High School. Your contribution will allow us to purchase equipment and cover our annual website hosting costs.
About the Writer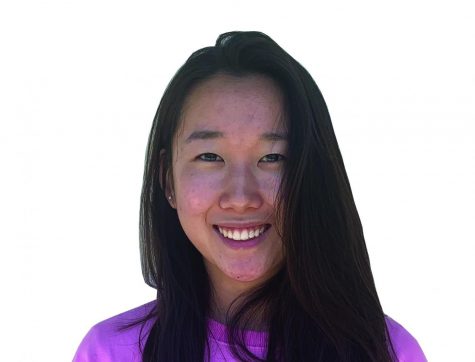 Annie Bang, Web Managing Editor
After spending her first year on staff as a junior sports editor, senior Annie Bang moved up the ranks to become one of two web managing editors. During her time on staff, Bang wrote a variety of stories, but mainly focused on eSports coverage, sports columns and her personal favorite, movie reviews.

Aside from working for the Accolade, Bang is also involved in the school's varsity track and field team as the hurdle captain, multiple clubs such as Model United Nations and Amnesty International, and lastly the International Baccalaureate program. Her hobbies include reading, running, painting, and playing with her two cats.