March 20: How the cancellation of Pilipino Culture Night because of COVID-19 pandemic hurts like the loss of a family member
LIVING UNDER THE CORONAVIRUS CRISIS
This is part of a series of columns from The Accolade staff about their various experiences during the school closure because of the coronavirus pandemic. If you would like to submit some of your experiences, please email us at  [email protected].
This morning as I sat at home in quarantine, I received a long text message from Russel Mallari and Kristen Del Mundo, the Bayanihan Club presidents, delivering the news to our cabinet group chat that our 2020 Pilipino Culture Night [PCN] show is officially canceled.
March 20 at 9:11 a.m.: "We just found out and confirmed this morning that PCN will for sure be canceled this year. Everything that's been going on has been completely unexpected, so of course none of us saw this coming. I just want to say that I'm truly really sorry to all of you and the rest of the club because I know that everyone's been working really hard throughout the year for this show to happen. … Unfortunately there's just no way around this at all, especially because we come back in May, which is the month that's the most hectic for school in general."
I read through those sentences in shock. I never would have thought that the International Food Fair [IFF] performance a month ago would be the last time I shared the stage with my fellow Bayanihan Club members this year.
While I am a part of one of the two dances and had the chance to perform at IFF, the members in the other nine dances will not get their chance to shine in front of all of their friends and family after practicing and learning choreography for the past five months.
The club members have become my family. I'm relieved that I still have next year to perform, but I'm angry that all of my senior friends will not get the chance to perform at their last PCN.
I'm even more devastated that I never got the opportunity to celebrate all of our hard work at the end of the year.
Earlier this school year I, along with the other cabinet members of the Bayanihan Club were notified that we would have to perform our April 18 Pilipino Culture Night [PCN] in the gym instead of the Performing Arts Center [PAC] because of renovation to the latter. Even though I was bummed that my third PCN would not be in our usual venue, we adjusted to this news by adding more people to each dance for the floor of the gym to appear more full.
Fast forward a few months into the school year; we were told the PAC would be finished and ready to use by the time of our performance. This was a little bit of an inconvenience because earlier we had to adjust our dances so that they could fit the smaller stage in the gym. Well, at least we were able to get back to our original performance place. All was well now – or so we thought.
During our last cabinet meeting March 13 some time after the district superintendent's announcement about school closure, we discussed that we would simply postpone the show until a later date.
However, based on the March 19 news that we will be doing distance learning until May 1, I can see that cancelling the event is the only realistic option.
Currently, our club is supposed to be meeting several times a week to finish learning our dances, writing commercials, making promo videos, rehearsing a skit, running through the show with the entire club and making props and costumes.
But because of social distancing rules, we have been unable to meet and practice. This means that even if we were to return to school on May 1, it would be very difficult to pull a performance together before we leave for summer break.
I know that the coronavirus pandemic has affected other annual club events as well — shows like the March 21 Korean Culture Night and the March 18 Conservatory of Fine Arts [COFA] Quad Show have also been canceled.
A lot of work is put into every event, and a global pandemic is something that none of us could have ever anticipated. However, it is still very inconvenient that an event students have been working so hard for all year has to be canceled suddenly.
As a coordinator for the Bayanihan Club, I have not only put in the effort to practice the dances I am a part of, but I have also dedicated several hours a week to run practices, teach a dance and prepare other members for the show.
My advice to other members who are as upset as I am is to keep moving forward with positivity.
We should remember the good memories that come with spending time with the friends made through any club. I for one am grateful for the opportunity to practice with my Bayanihan family while being involved on campus.
Under the current situation, I understand the decision to cancel the show is in the best interest of our members and our community. The Bayanihan Club is still planning to get together over the summer to reconnect and spend time with each other before the seniors go off to college.
For the rest of us non-seniors, at least we have the hope of a PCN for the 2020-2021 school year to come.
Leave a Comment
Your donation will support the student journalists of Sunny Hills High School. Your contribution will allow us to purchase equipment and cover our annual website hosting costs.
About the Writer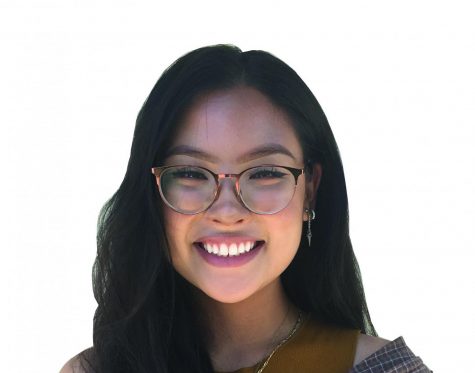 Gianne Veluz, Social Media Manager
After spending a year as a reporter covering exciting stories, senior Gianne Veluz became one of two social media managers for her last year on staff. Veluz loves writing features and opinion pieces about women empowerment, and hopes to enhance the Accolade's social media presence and encourage others to read all of the Accolade's great work! Outside of the Accolade Veluz is the president of SHHS FFA, Co-President of the Bayanihan club and Co-Captain of the varsity girls golf team.