Conoravirus threat cancels exchange program trip to South Korea for two juniors
It could have been a trip to remember.
Then, the coronavirus outbreak picked up speed in March, prompting the World Health Organization to declare COVID-19 a pandemic.
A March 3 email from Nicholas Junior High teacher Leah Yamamoto, a coordinator for the Fullerton Sister City Association's [FSCA] Junior Ambassador program, told 10 prospective travelers — two of whom are from Sunny Hills — that their trip to Yongin, South Korea, would be canceled.
"It brings me great sadness to inform you that our trip to South Korea has been canceled for Summer 2020 due to the coronavirus," Yamamoto wrote in the email. 
The FSCA had held a meeting a week before saying the possibility that the trip would be canceled was likely, but the news still shocked the participants.
"My first reaction was, 'Wow," said junior Jacob Klatzker, one of the two Sunny Hills students who applied for and got accepted into the program. "I shouldn't have been that shocked, though. I'm pretty disappointed that I won't get to experience a new culture overseas."
As of March 16, South Korea has recorded 8,236 coronavirus cases that have been confirmed with 75 fatalities from COVID-19, BNO News reported.
The first coronavirus case in South Korea was announced on Jan. 20, just a few days after Klatzker and Garcia found out they would be going to Yonjin in the summer. 
More than a month later by Feb. 24, the Centers for Disease Control and Prevention issued a warning to avoid non-essential travel to South Korea.
The FSCA would have paid for almost all travel expenses, including food and lodging. The two Sunny Hills students only would have paid for their own plane tickets, which usually cost about $1,000 roundtrip.
Daiana Garcia, the other SH student who was scheduled to travel to South Korea as an exchange student, found out about Junior Ambassadors through a flyer at school.
"Being able to travel abroad with so many things taken care for us is a really cool experience," Garcia said. "But that's gone for now."
To be admitted into the program, the pair answered a handful of essay questions and sat through a short interview.
"The application process didn't feel super competitive," said Klatzker, who was interviewed by Yamamoto. "I didn't think the process was stressful or hard, though."
Klatzker hopes this will not be his only chance to travel abroad with the program — a tentative trip to Europe next summer was announced by the FSCA.
But even in Europe, the coronavirus threat looms large.
"If the pandemic stays this bad, nothing will happen," said Klatzker, who plans to apply next year to the Europe trip but doesn't know if there will still be an application process. "But if all goes well, the world will be able to recover from the coronavirus, and we'll get the chance to travel somewhere new."
Leave a Comment
Your donation will support the student journalists of Sunny Hills High School. Your contribution will allow us to purchase equipment and cover our annual website hosting costs.
About the Writer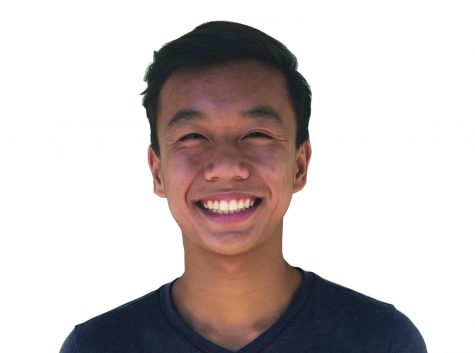 Andrew Ngo, Web Editor-in-Chief
After a busy debut year as a full-time staffer for The Accolade, senior Andrew Ngo leaves his position as sports editor to oversee the renovation of shhsaccolade.com. Previously, Ngo traveled as far as Bakersfield to cover Sunny Hills playoff games, received recognition from journalists at the Orange County Register and numerous journalism competitions for his work and created the @AccoladeSports Twitter account—where he posts Sunny Hills sports news, scores and live updates. Ngo loves working from the sidelines and hearing feedback on his coverage.
When Ngo isn't covering a Sunny Hills sports event, you can find him working with school clubs, playing tennis or listening to country music.