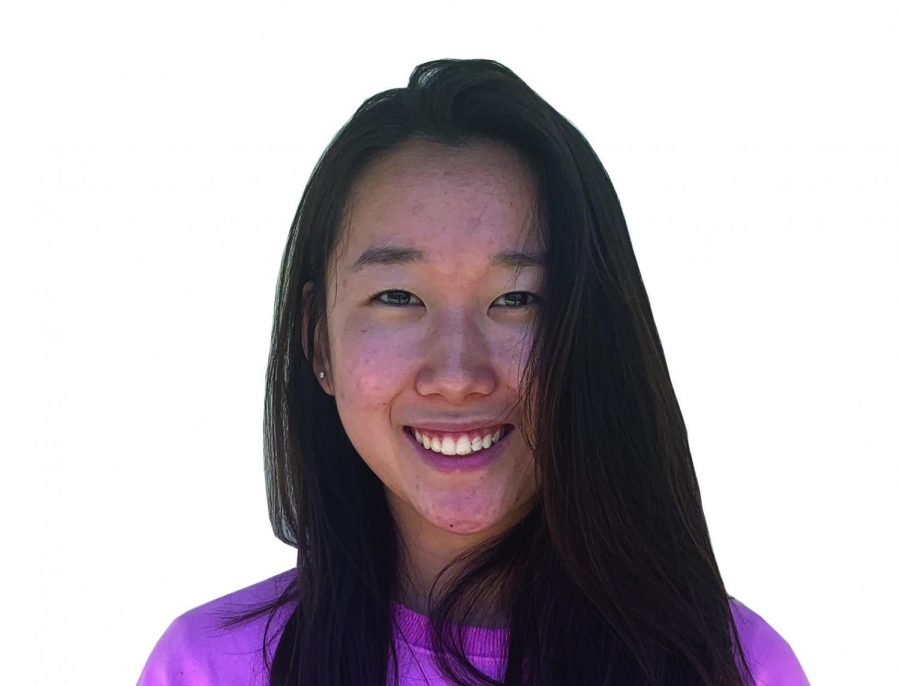 After spending her first year on staff as a junior sports editor, senior Annie Bang moved up the ranks to become one of two web managing editors. During her time on staff, Bang wrote a variety of stories, but mainly focused on eSports coverage, sports columns and her personal favorite, movie reviews.
Aside from working for the
Accolade
, Bang is also involved in the school's varsity track and field team as the hurdle captain, multiple clubs such as Model United Nations and Amnesty International, and lastly the International Baccalaureate program. Her hobbies include reading, running, painting, and playing with her two cats.
Annie Bang, Web Managing Editor
Nov 07, 2020

Photo Gallery: Students wrap up first week back on campus

(Story/Media)

Oct 30, 2020

King for a day: 'Eat the rich'

(Story)

Oct 13, 2020

On Nov. 2, I'll be on campus not to connect with friends or teachers, but with the Wi-Fi

(Story)

Sep 05, 2020

Despite backlash, Cardi B's single, 'WAP,' redefines female empowerment; remains No. 1 on Billboard's Hot R&B/Hip-hop chart

(Story)

Aug 26, 2020

Anti-vaxxers need to change their views once COVID-19 immunization shot gets approved for distribution

(Story)

May 19, 2020

20 Questions for Top of the 2020 Class: Cecilia Lee commits to Yale University after graduating with a full International Baccalaureate diploma

(Story)

Apr 21, 2020

Staff Editorial: In a split vote, The Accolade's editorial board encourages Fullerton Joint Union High School District trustees to opt for pass/no pass grading system for spring semester

(Story)

Mar 26, 2020

March 15: COVID-19 panic leaves several shelves of Amerige Heights Town Center's Target empty

(Story)

Mar 19, 2020

No sports games to watch? Well, there's still Lancer eSports

(Story)

Jan 22, 2020

Senior quarterback ends his high school career with CIF championship and future plans for D2 football

(Story)

Oct 30, 2019

Today's cross country Freeway League Finals postponed because of unsafe conditions at time of race

(Story)

Oct 19, 2019

Girls in eSports enjoy the game despite stereotypes

(Story)

Oct 16, 2019

'Joker' evokes sympathy from audience despite concerns over violence backlash

(Story)

Aug 16, 2019

Time to raise legal age of gun ownership to 25

(Story)