Head to Head: Real Deal or Fake Stake?
Two Accolade reporters weigh in on this holiday debate to help those still trying to figure out what type of holiday tree to buy.
December 9, 2021
Plastic Trees pollute the holiday season
A forest green pine tree decked head-to-toe in luminous lights.
Such a scene encapsulates my impression of the much anticipated holiday season next month.
For the past 15 years, my family and I took pleasure in revising our annual Christmas itinerary by including new, entertaining activities to fully embrace the weeks leading up to Dec. 25, but our visit to the Sonshine Christmas Tree farm in La Habra was one that never left the list.
From my family and I opening presents seated underneath the pine needles to my mom topping it with the star, the real Yuletide staple alone evokes a chest of hidden holiday memories, yet something about mindlessly wandering around the farm alongside my parents and younger brother remains as an irreplaceable tradition.
The Christmas tree we haul into our home every first of December places the bright red bow on my family's holiday season package and, without it, my holiday would not be quite so merry.
An artificial plastic tree may be the more convenient route for a family of busy, working parents who find the journey to purchasing the perfect, authentic log bothersome; however, though laborious, my past experiences prove the trip to the farm to be quite worth it.
The tree — with its natural woody musk and scent of freshly trimmed pine — brings with it a tradition that will forever remain in the recollections my brother and I hold of the winter season, and for that, I believe putting in the extra effort to dole out the $50 for the real deal will turn out in everyone's favor.
About the Writer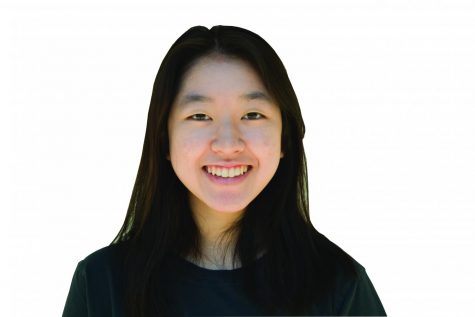 Kate Yang, Web Managing Editor
After spending her first year on staff as a staff reporter/assistant feature editor, junior Kate Yang looks forward to learning more about the ins and outs of newspaper writing, as well as using such knowledge to further improve
The Accolade
as the new web managing editor. Yang enjoyed covering monumental moments amid the COVID-19 pandemic last year and hopes to continue her duties by bringing more interesting articles and issues to the student body. As a freshman and sophomore, Yang took part in playing for the girls golf team and will continue to do so as a junior and senior. This year, she will take part in the International Baccalaureate program and take on the role of president for the SHHS Leo Club. She hopes to see more students this year pick up physical copies of
The Accolade
as well as visit the online website.
Leave a Comment
Dead branches stick and poke at Xmas fun
Nothing represents the winter holiday season more than watching the blue garbage truck haul away the decaying, "memory-filled" Christmas tree.
Nearly 15 million of these plants annually wind up in the landfill according to the National Environmental Education Foundation
As a dedicated plant mom, my family's first and only real tree, purchased the previous year, convinced me of the drawbacks of caring for a leeching organism that dehydrates our water bills.
While for the typical American family, shopping for such a Yuletide log has become a spirited ritual if not the highlight of the season, I don't mind that my family's tradition is rooted in our annual dig into our garage where our $40 white stubby 4-foot purchase awaits its debut back into our cramped living room. 
Although the idea of a pine-scented grandiose tree sounds tempting, my family prioritizes environmental consciousness over superficial decorations.
A yearly purchase of a real, 7-foot towering monstrosity is one that the Sheen family will never willingly add onto our measly holiday budget; buy one fake guy, and we're good for another 10 years.
So this holiday season, go plastic — that will save not only family expenses, but also warm the hearts of my fellow plant enthusiasts.
About the Writer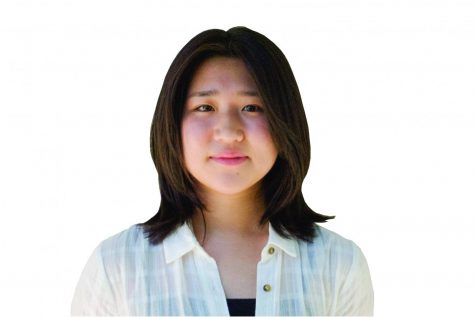 Irene Sheen, Social Media Manager
After a year of gaining journalism knowledge and experience from the prerequisite class, sophomore Irene Sheen looks forward to contributing to the Advanced Journalism program as one of the social media managers. She hopes to aid
The Accolade
in reaching new heights and expanding its publicity to a larger audience.
In her spare time, she enjoys jamming to music and binge-watching Netflix shows.
Leave a Comment