Lancers dominate Canyon in football non-league opener with 41-12 win
Accolade sports editor Rachel Yun contributed to this story.
"This is our house! This is our house!" 
Those words echoed loud and clear from around 1,000 fans Friday, Aug. 20, standing in the Sunny Hills home stands as the Lancer crowd cheered for its football team with 10 seconds left on the clock at the end of a lopsided affair — a 41-12 victory against Canyon High School. 
For the first time since 2019, the Buena Park High School stadium overflowed with an abundance of fans, many of whom were unable to watch a game in-person in the 2020-2021 condensed season that ended only five months ago because of COVID-19 health and safety protocols.
The crowd, which kept their masks on even though face coverings were optional outdoors, was treated with an offense-heavy game as the Lancers scored in every quarter.
"It's so great to be back and playing football," head coach Peter Karavedas said after the game. "We encountered losses during COVID and obviously, we play football, but it's really an experience for the entire Sunny Hills community, and we want to be part of that and give them a great experience."
That great experience started within the first five minutes of the game when the Lancers scored on a touchdown. 
In their first possession of the game, the offensive coordinator David Wilde drew up a running play for running back junior David Mahood, who rambled through the middle of Canyon's defensive line for a six-yard score. Mahood would later go on to score a touchdown in each quarter.
"It's really cool as a junior to start the season with a bunch of touchdowns, so it was a big accomplishment for me," Mahood said.
On their second possession, the Comanches bounced back with a 10-yard pass into the endzone from Canyon's sophomore quarterback Corin Rynders. But the extra point try failed, keeping the Lancers ahead with a 7-6 lead.
The offense still stayed hot behind second-year quarterback senior Max Spero, who had 13 complete passes out of 17 attempts, despite the small score differential at the beginning.
"There were a few things that went wrong, and at [one] point, we were only up by one," Spero said. "Just being able to keep the ball in the endzone and keep going really showed how resilient we are as a team."
The quarterback had a total of 217 yards passing with two touchdown throws; his offensive line protected him throughout the evening, allowing only one sack. However, 13 penalties were called against the team pushing them back 180 yards total.
"
We encountered losses during COVID and obviously, we play football, but it's really an experience for the entire Sunny Hills community, and we want to be part of that and give them a great experience."
— Peter Karavedas
"We had a lot of penalties," Spero said. "I think that as a team we could be more disciplined, and next week, we'll definitely be better."
With 7:28 left in the second quarter, Mahood scored the Lancers' second touchdown as Spero kept to the game plan by handing the ball off to his running back again. 
"We kept telling [Mahood], 'You're gonna be the guy, and if you're gonna be the guy, we're gonna put a lot on you,' and he really responded well tonight," Karavedas said. "He got us tough yards and really put his head down and ran through the defense. … I'm really proud of him for the tough performance." 
Mahood would go on to score four out of the six Lancer touchdowns — the other two coming during the second quarter from tight end senior Ethan Johnson on a 57-yard reception and wide receiver senior Dylan Lawson on a 6-yard reception.
"We were really hyped with football back and especially with the crowd back and everything," the running back said. "We haven't had this since 2019 so we came out and we were ready."
Despite the offensive showing, the Lancers racked up injuries to center and defensive tackle senior Jacob Neumann, defensive and offensive lineman junior Cole Dunkleberger and Johnson. Like Spero, Karavedas also addressed the team's setbacks with numerous face mask and holding penalties. 
"We got to clean that up; we [had] way too many penalties, uncharacteristically, and that's going to shoot us in the foot in [the Freeway] League," he said. "We obviously recover since we keep playing and keep going [because] we can't dwell on it.
"We got to do a better job as an opposing team to get rid of those penalties."
The Lancers will play their next non-league game Friday, Aug. 27, at Capistrano Valley High School in Mission Viejo at 7 p.m.
About the Writers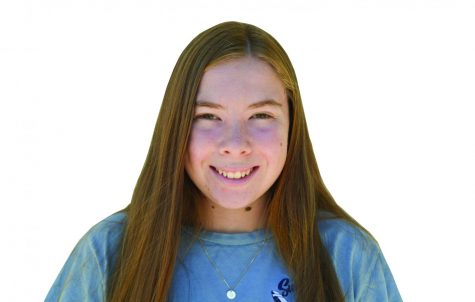 Grace Johnson, Web Managing Editor
Going into her senior year, Grace Johnson is the managing web editor and helps run the first ever podcast for
The Accolade
. Previously the assistant sports editor, she loves to report for her favorite section — sports. Along with playing outfield for the varsity softball team at school, Johnson also plays the guitar, travels, goes fishing, listens to country music, surfs and loves watching baseball.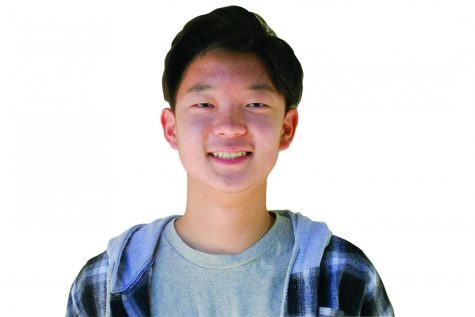 Henry Lee, Assistant Sports Editor
Entering
The Accolade
staff last year as a staff reporter, junior Henry Lee looks forward to contributing toward the award-winning paper in his second year on staff as the assistant sports editor. As a staff reporter, Lee tried writing stories in every category and expanded his ability to write differently. Now, as an assistant sports editor, Lee hopes to continue writing in the sports category and expose readers to the unique sports' teams and players at Sunny Hills.
Aside from
The Accolade
, you can find Lee playing volleyball, working with school clubs and hanging out with his friends.