Got talent?: Viewers will find out by paying $10 to watch Sunny Hills senior, Dance Production take on other acts from the district Friday, April 23
After earning the most votes for individual and group performance at the Conservatory of the Fine Arts [COFA] Quadshow, a senior and Dance Production [DP] will advance to the Rotary Club of Fullerton's "Got Talent" Show Friday, April 23.
Charis Lee sang Louis Armstrong's "La Vie En Rose" for the virtual Quadshow while DP submitted an approximately three-minute video performance filmed Feb. 23 in a parking lot behind the Amerige Heights Town Center.
"I feel incredibly honored that students voted for me," Lee said. "My jaw dropped, and I screamed both internally and out loud [when I found out that I won]." 
Although the senior said she made a last-minute decision to switch songs, she still spent nearly five hours practicing, recording, adding sound effects and filming her performance video while managing to secure the most votes from students. 
Because the annual March 12 Quadshow was held virtually this semester because of the COVID-19 health and safety protocols, DP was able to go beyond the confines of the campus to video record its performance, titled "Forever Changed."
"We've been working hard to keep creative and put out work that showcases our team the way we would in a normal school year," DP director Leiana Volen said. "In fact, the ability to film has added a new element of creativity to our dancing, and it's been very fun to experiment with how film can enhance our performances."
Lee and DP will compete Friday for a chance to win up to $750 for Sunny Hills' Associated Student Body [ASB] as part of the 7-8:30 p.m. district-wide talent show, which will be released as a YouTube Live video.
To watch it, viewers would need to contribute $10, which will give them five votes to cast for the student or team entertainer.
Lee said she sang "Paper Hearts" by pop-country artist Tori Kelly during the filming for the talent show at La Habra's Performing Arts Theater building April 10.
"It was a song that I had practiced in elementary school, and it resurfaced recently, and so I decided to sing it." she said.  
Because DP was unable to show up in person to perform in front of a camera, it along with acts  from other campuses in the district will be part of a "Submitted Video" category for the YouTube Live video.
"I'm really thankful that we can help raise money for ASB through [our performances], especially because I'm also a part of ASB and [the money] could be really beneficial to our fund," DP junior Tara Kim said. "It'll also be a great opportunity for us to show off our talent and hard work that we put in this year."
About the Writer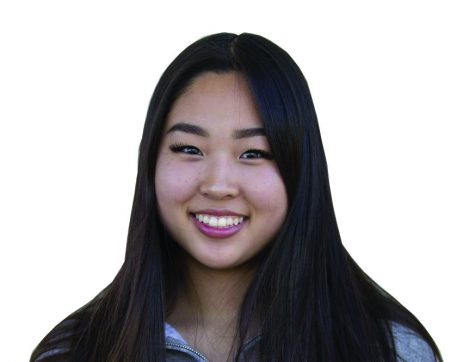 Hanna Jung, Staff Reporter
Junior Hanna Jung joins The Accolade staff as a staff reporter after her prior year in Journalism 1. Jung worked hard to achieve her goals of advancing to a staff position all year long, doing copious amounts of research and interviews for the winter and spring cub issues. Jung loves spending time with friends and cooking for them. She also enjoys shopping online and listening to Spotify daily. Jung is also a part of the SH varsity girls golf team and won awards for "Best Newcomer" and "Most Improved" her freshman and sophomore year.