Girls water polo dominates Fullerton 19-5 in season debut
In its first game of the COVID-19-shortened season, the girls water polo team continued its dominance over Freeway League opponents, defeating Fullerton 19-5 Wednesday, March 3, at the Sunny Hills Aquatic Center.
"I'm always stressed and nervous before a game, but I was especially excited to play this game since it's been a year," utility player senior Sydney Sereg said. "I was not expecting it to go smoothly because it is our first game of the season, but overall it ended up going really well."
Both girls' levels had full rosters and parents of the athletes lined the bleachers, while staying socially distanced and wearing masks. 
The Lady Lancers took an early 5-2 lead in the first quarter. The first of four of the goals coming from Sereg off the opening sprint at the 6:06 mark, followed by a goal from utility player junior Kristima Aryal. Fullerton's utility players, sophomores Laura Brandeis and Lacey Zele, squeezed in two goals later in the first quarter. 
"Our offense did pretty good, and we had great teamwork," Sereg said. "The way the other team's play can change at any moment, so we adapted pretty well."
By the third quarter, the senior committed to University of Redlands scored another 10 points  against the Tribe, which helped sustain the lead. Goalie junior Mary Grace Rovira made multiple critical saves, allowing only two goals from the Fullerton offense. 
"It's been so long since we played, but our expectations were to play hard, and we did that," Rovira said. "A lot of us swam with our heads down, and we just needed to get our water polo instincts to kick in." 
The Lady Lancers ended the final quarter strong with three goals coming from utility players sophomore Sofia Smith and senior Riley Godfrey. The final two shots of the game came from Fullerton's utility player sophomore Ellie Zener. 
Girls water polo head coach Keith Nighswonger applauded his players' efforts but cautioned that the Lady Lancers still have room for improvement.
"I feel like this was a good start especially since it's been a year, but we do need to work on defense issues and communication skills," Nighswonger said. 
The Lady Lancers (1-0) will next play at 5 p.m Friday, March 5, against La Habra (0-1) — another home game. 
"We are ready to play, it's been a while but overall we are ready to play," Nighswonger said. "With some more training, the girls will be prepared to play well this Friday against La Habra."
About the Writer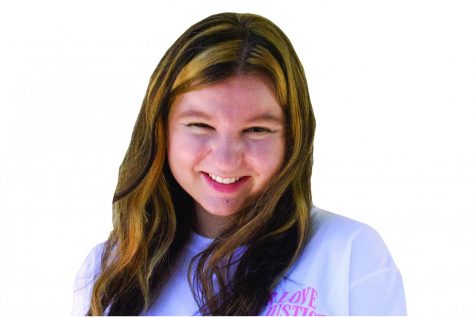 Sydnee Tallant, Assistant Arts & Entertainment Editor
Sydnee Tallant is thrilled to continue her journey in
The Accolade
staff as the assistant arts & entertainment editor in her senior year. She is ecstatic to continue her passions of writing and editing stories for the school newspaper. Tallant is involved in Link Crew, Conservatory of Fine Arts and the California Scholarship Federation at school. Outside of school, she likes to dance, produce music and videos and sleep.