League of Legends team starts CIF PlayVS season undefeated
In a 2-0 victory, the Sunny Hills eSports Lancers Gold team defeated Menlo High School's Red team  on Oct. 27 in the second match of the California Interscholastic Federation PlayVS Fall League of Legends season.
"We've been really grateful for the team's success these past couple of years, and a lot of it comes from our amazing players and how well they all work together," head coach Casey McDonald said. "We definitely try to maintain good morale for all our games whether we win or lose."
Attack damage carry player senior Soonchang Kwon obtained kills early into the first game to pick up an early kill lead that Lancer Gold (2-0) never surrendered. 
Menlo Red wouldn't let Lancer Gold go easy though, as the Lancers' opponents directed an attack toward Sunny Hills' top-laner, senior Erik Kim, toward the end of the match.
"My team and I had communicated beforehand that we would respond with a counter-attack if the Menlo team snuck up on Erik," jungler junior Cole Sass said. "We were able to perfectly combine our team's abilities together and ace the enemy team, which allowed us to seal out the first game with a win."
The matches are available for viewing for 14 days after the livestream ends. Afterwards, they will be saved as highlight videos, viewable at any time. The rest of the season streams every Tuesday at 4 p.m. on twitch.tv/shhs_esportsclub/videos.
The Lancers next take on a team yet to be determined at 4 p.m. on Nov. 3.
"These games just remind me that we would never have come this far without the help of our coach, who my team and I love and support," Kim said. "We look forward to these next series of tournaments and what they have in store for us."
This story originally appeared in the Oct. 30 print issue, which can be read here.
About the Writer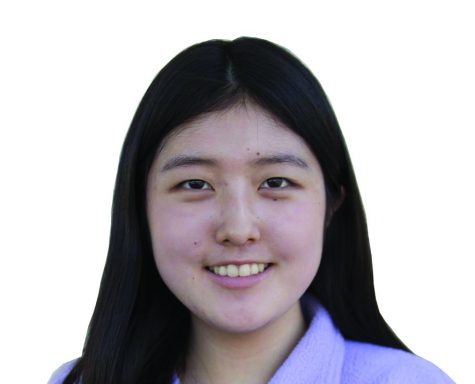 Audrey Seo, Photographer
Through her interests in photography and journalistic writing, junior Audrey Seo takes on her new role as a photographer for The Accolade staff. Seo wrote multiple reviews and features for her previous journalism class and continues to expand her skills in reporting and photo-taking. She is president of the World Wildlife Fund Club and volunteers at a child and family services organization on the weekends. Seo has also received two Rotary Top 100 Awards during her high school career for her grades and dedication to her academic studies. In Seo's spare time, she enjoys playing Animal Crossing, watching documentaries and listening to her "Discover Weekly" playlist on Spotify.