Annual District Art Show canceled because of COVID-19 outbreak; winners receive certificates, checks by mail
The 34th annual Fullerton Joint Union High School District [FJUHSD] Education Art Show at the district's Education Center was originally scheduled to begin March 30 — the first return date that the district's superintendent had set for students to be allowed back in the classroom because of the coronavirus outbreak.
But during spring break, FJUHSD superintendent Scott Scambray extended school closure to end by May 4, which subsequently led to the April 2 notice that students would not return to classrooms the rest of the spring semester.
That ended all chances for the art exhibit, sponsored by the non-profit group Education Foundation since 1987, to occur and allow the public to view students' visual arts  from the district's six campuses.
"I was more sad about things like the [March 13 elections and spring sports] assembly getting canceled," said senior Emily Ibara. "I've never won before, and it would've been cool to go and see, but I'm not surprised that they canceled it."
This year would have been principal Allen Whitten's second to be the show's organizer since he's also the chairman of the district's art curriculum committee.
"I am so sad we did not get to display the amazing art created by FJUHSD students this year," Whitten said. "But I am glad they are still receiving their awards for their outstanding work."
Four entries from Sunny Hills received awards from judges who used the following criteria: overall artistic ability; effective use of selected medium and techniques used to communicate the desired message and/or effect; attention to detail, balance, symmetry and/or effect; the technical ability of craftsmanship/quality; imaginative communication of ideas and emotion using clarity in technique.
Junior Grace Park was the only winner to have earned two awards in the "Painting" category — a first-place certificate along with a $100 check for her entry called, "Rotten," and an honorable mention certificate along with a $10 check for her entry called, "Hide."
"Physically going to an awards ceremony and hearing my name would have been a great experience for me and my family," Park said. "But I feel nothing regarding it being canceled. I got the first place, and I am beyond thankful for that."
"Rotten" features a child crying in a mysterious fog with a hand behind the child, trying to grab her.
"I created this piece to portray the commonality of mental abuse in our society," Park said. "Age does not affect the fatality of the abuse or the chances of becoming the next victim. I hope for everyone to recognize that mental abuse is as bad, if not worse, than physical  abuse.:
Senior Maggie Zhou's "Untitled" came in second in the painting category, giving her a $75 check, while Chloe Olyer's 2-D art titled, "Well Jam," earned her a $10 check.
Art teacher Brian Wall said he was able to return Sunny Hills students' entries for the art show after the district closed Sunny Hills in mid-March, adding that he "had them come by in five-minute increments and put it outside my room on the picnic table."
About the Writers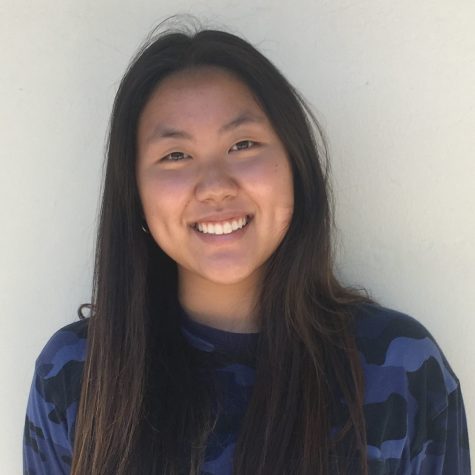 Hannah Yi, Managing Editor
Hannah Yi, who graduated in 2020, was The Accolade's managing editor during the 2019-2020 school year.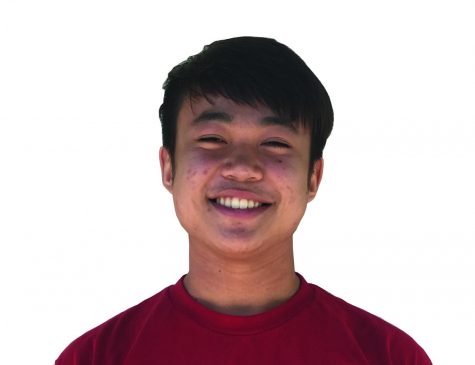 Tyler Pak, Editor-in-Chief
Ever since he joined the Journalism 1 program in his freshman year, senior Tyler Pak knew that he had found his passion. Fast forward three years and Pak is now spending his senior year serving as the editor-in-chief for The Accolade. Pak has also served as a news editor, assistant sports editor and staff reporter. Over the summer of 2020, Pak also served as an intern for The Stanford Daily and GovSight.

If Pak isn't working on a story, you can find him singing along to musicals, eating food or playing basketball.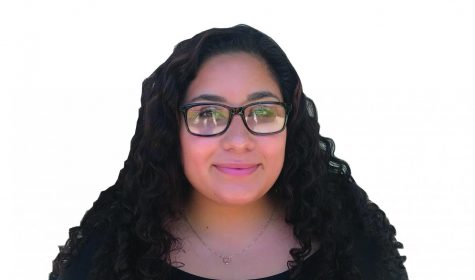 Aaliyah Magana, News Editor
Senior news editor Aaliyah Magaña has been a dedicated staff reporter on The Accolade staff since 2018. Last summer, Magaña graduated from the 2019 California Scholastic Press Association summer workshop in hopes of strengthening her reporting and writing. Magaña has been volunteering in Eastside Christian Church's daycare centers for almost two years. After graduating from Sunny Hills High School, she plans to pursue a career in journalism and hopefully work for a local newspaper.