Charter Communications offers Spectrum free internet for 60 days for students so they can do classwork at home
Since the move last month to distance learning at Sunny Hills High School, Charter Communications has offered free Spectrum Wi-Fi service for 60 days to any homes with K-12 or college students who do not have internet access.
According to a March 13 Charter news release, "Americans rely on high-speed broadband in nearly every aspect of their lives, and Charter is committed to ensuring our customers maintain reliable access to the online resources and information they want and need." 
Even families who do not yet have a Spectrum internet subscription qualify for a high speed broadband program with speeds of 30 Mbps and free installation that normally costs anywhere between $50 to $110. 
It is important to note that new customers who sign up for the free service will automatically be billed for using internet access after the first 60 days unless they call Spectrum to cancel the service.
"This is a great way for Charter Communications to help support the move to remote learning," assistant principal Melissa Stinson said. "Internet access is essential to ensuring that our students are able to learn remotely as well as stay engaged with one another during this time where it is easy to feel disconnected and alone."
SH students without internet access should either contact Stinson through email for assistance with school-issued chromebooks or Charter Communications for help installing the cables needed to set up Wi-Fi service.   
Although no information was available as to whether any SH students' parents have signed up for the deal, a student from Brea Olinda High School is utilizing Spectrum's Wi-Fi for school work. 
"I had my Wi-Fi installed about three weeks ago [after a representative] helped us set it up over the phone, and now I am able to do all my homework," junior Melissa Perez said. "I am hoping that [Charter Communications] will extend the offer because now more than ever, it is hard to pay for a Wi-Fi bill."
Once connected to Charter's free internet access through home installation of a free wireless router and cable box, which can be picked up for free at any Spectrum store, even students can connect to their teachers' video chats such as through Zoom or Google Meet so they can complete various assignments.
"I am a huge fan of anything that benefits our students, and anyone without internet needs to take advantage [of Charter's offer] and schedule an installment," principal Allen Whitten said.
To enroll, call 1-844-488-8395. Installation fees will be waived for new student households.
Leave a Comment
Your donation will support the student journalists of Sunny Hills High School. Your contribution will allow us to purchase equipment and cover our annual website hosting costs.
About the Writer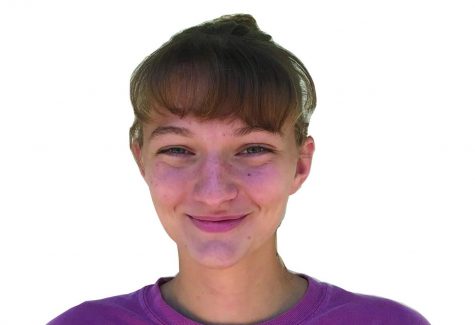 Hanna Oltman, Arts & Entertainment Editor
With one year of high school left, senior Hanna Oltman is finishing her time at The Accolade as the new arts & entertainment editor. Over the past three years, Oltman has discovered a love for journalism and reporting, specifically for writing critical reviews. So whenever a new movie, album, or TV show is released, she'll have plenty to say about it. Aside from writing reviews and entering in journalism competitions, Oltman usually spends her free time either reading or gardening. She loves growing plants almost as much as she loves working with her staff members.