Tacos Maggie tops the list of food trucks to check out once coronavirus threat ends
The review was done before the coronavirus crisis that has forced several food services businesses to temporarily close down its doors to diners but instead are offering to-go orders and food delivery only.
As the prevalence of food delivery services like UberEats and Doordash begins to dominate America's food industry, one should not forget the originator of providing mobile food on the go: food trucks. Originating since the mid-19th century with chuckwagons, according to Mobile Cuisine, food trucks have become the go-to for midnight munchies and a staple for community events and gatherings.
In response to the appeal of food trucks, The Accolade has decided to take a look at three popular food trucks operating near the Fullerton and Orange County area and rank them based on their food and atmosphere.
Mad Dumpling
Awarded for Best Dumplings at the San Gabriel Valley Dumpling and Beer Festival; won "Best in Show" by FoodBeast; featured on The Food Network's "The Big Food Truck Tip"
Mad Dumplings has received such accolades with its creative spin on classic Chinese dumplings. Beginning in November of 2016, this food truck operates in the Orange County area catering to public and private events.
With its deep burgundy colored design and Food Network insignia, the Mad Dumplings folks are definitely pleasant to the eyes. Along with a list of social media tags, a dictionary definition of a dumpling sits at the top of the truck, describing the dish as a "piece of dough wrapped around a sweet or savory filling." With such a broad and open description, Mad Dumplings definitely tests the boundaries of this definition with its unique menu.
Mad Dumplings offers four different choices, each one costing $10: The Vintage Dumplings, The Longanisa Dumplings, The Fried Chicken Dumplings and The Mac Dumplings. The Fried Chicken Dumplings, which consist of chicken and pepperjack cheese covered in Corn Flakes, are incredibly juicy and flavorful, and the crunchy shell is definitely an enjoyable bonus.
The added creaminess of the cilantro aioli sauce beautifully complements the savory flavor of the chicken dumplings. Furthermore, The Vintage Dumplings — a much more original take on Chinese dumplings that includes Chinese chives and turkey — unfortunately lacks moisture most likely because of the meat selection.
However, The Mac Dumplings and The Longanisa Dumplings make up for such a deficit with the latter incorporating a filipino pork sausage that provides a sweet and delicious spin on classic dumplings.
Overall, Mad Dumplings efficiently combines innovative creativity and savory taste to create a truly delicious menu.
Tacos Maggie
A review on food trucks in Orange County would not be complete without including at least one taco truck as for the beloved Mexican dish's popularity in Southern California has led to a surplus of mobile trucks adopting the food. Tacos Maggie is no exception to the trend of delicious taco trucks.
Beginning in 2017, Tacos Maggie operates in Buena Park and, despite its name, offers a wide variety of Mexican cuisine like tortas sandwiches — typically made of cheese, beans, onions and meat — and mulitas, which are basically quesadillas with meat filling.
Focusing on the food, the asada, al pastor and pollo tacos were definitely exceptional. Priced at a reasonable $1.25, the tacos consist of tortillas that possess a signature corn taste, which pairs amazingly with the savory flavor provided by the meat. The $6 tortas, although a bit messy, also provides a rich and delicious profile that customers will surely cherish.
The real stars of the show, however, are the mulitas,which can be purchased for $2 a-piece. These miniature quesadillas shower a customer's palette with creamy and melty cheese, and when combined with the beefiness of one of the provided meat options, like the carne asada, the outcome is a savory explosion of guilty pleasure that is sure to remain in the minds of customers the next time they're craving a late-night snack.
In addition, the truck also offers a salsa bar that consists of onions, sauces and most importantly, radishes. The sauces definitely add an extra kick for fans of spicy food, but the bite-sized radishes are a necessity for their refreshing taste and crunchy texture, which perfectly compliments the meatiness of the tacos.
At first glance, one might think that the truck's late operating hours, seemingly random location and monochromatic design will leave a bad impression with customers. However, the truck's simple appearance only confirms the appeal of the food for the only people who would come to a shady-looking truck next to a parking lot in the middle of the night are committed customers who trust the food's quality.
Tacos Maggie lets the food do the talking, not the design of the truck.
Don Churros Gomez
It's only natural to end the food truck adventure with dessert. Don Churros Gomez, established in 1969, provides authentic churros made from scratch.
Although located next to a somewhat remote flea market in Anaheim, Don Churros Gomez is hard to miss because of the truck's bright neon sign along with its loud Mexican-themed music that sets up a very festive and inviting atmosphere for customers.
A natural problem with most churros is that they're either extremely sugary or way too oily. With Don Churros Gomez, however, its traditional churro for $2.50 perfectly balances both extremes of the fried dessert, incorporating a light and flavorful cinnamon coating alongside a crispy shell that results in an airy, yet addictive bite.
Looking for something a little more heavy? Don Churros Gomez offers an alternative style of preparation, known as "Don Churro," for $2.75, which results in a much thicker and flatter, almost breadlike, texture.
The unique style is then dusted with cinnamon and filled with cajeta, a thick Mexican syrup similar to caramel.
Although the traditional style possesses more flavor with its easy-to-eat profile, the Don Churro style is definitely an option for those looking for a creative twist on the classic Mexican dessert.
Furthermore, Don Churros Gomez offers the "Churro Con Nieve" for $6, which includes two Don Churro style churros with two scoops of vanilla ice cream, offering a cold and creamy contrast to the thick breading of the churros.
Overall, Don Churros Gomez introduces an example of a flawless dessert with its traditional churro while also offering an option for those craving a creative alternative with its thick and chewy Don Churros style.
All of the three food trucks definitely hold their own merits.
Don Churro Gomez's upbeat and lively atmosphere amplifies the sweetness of the churros. The creativity and uniqueness of Mad Dumplings' creations surpass the limits of food truck expectations.
But Tacos Maggie's nostalgic tacos, close-knit atmosphere and delicious and savory mulitas definitely make it the best out of the three.
About the Writer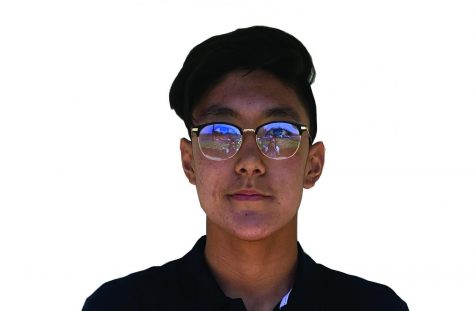 Elijah Jhee, Managing Editor
Entering The Accolade staff last year as an assistant news editor, senior Elijah Jhee looks forward to contributing toward the award-winning paper in his second year on staff as a managing editor. As an assistant news editor, Jhee primarily focused on writing stories that dealt with ASB and student clubs. However, he also wasn't afraid to branch out from these topics, writing various movie reviews on films that interested him. In his senior year, Jhee hopes to establish a sense of clarity and productivity within the staff despite a time period of growing uncertainty.

In his free time, Jhee enjoys playing basketball, leveling up in video games and eating Asian cuisine with friends.