Netflix's new Top 10 features ease subscribers' viewing choices
Adults have Rotten Tomatoes to go to if they ever need to find out what critics think about a recently released movie or streaming series.
But for many high school Netflix viewers, that website is quite foreign to them. So how do they decide what to watch in their free time? Is that based on word of mouth or other recommendations from social media posts?
Now, they just have to go to Netflix itself.
The streaming service has recently streamlined this process for its viewers by releasing last month several different forms of Top 10 lists of titles to watch.
The lists provide subscribers a chart to see what other people are watching, updating every day the most trending shows and movies.
After trying this out in the United Kingdom and Mexico last year, Netflix officials decided to offer the ranking system in the United States, according to a Feb. 24 Netflix media release.
So far, several Sunny Hills students have given this Top 10 feature a thumbs up, finding the list helpful for them in deciding what to watch.
For sophomore Raajasvi Thakker, picking movies and shows to watch had always been an hour-long process.
"I love how Netflix added this list," said Thakker, who started using the list since it went live last month. "It is super convenient because I would often waste a lot of time searching for the right show."
Besides the overall Top 10 list, which is a ranking of television series and movies, subscribers can see two other separate features — Top 10 most popular series and Top 10 films. As of March 18, "All American" is the No. 1 title on the most popular series list and "Spenser Confidential" ranks highest in the list for Top 10 films.
"I think having these lists help me notice some films and shows that I often overlook," said junior Daniel Vargas, who first noticed the feature while scrolling through the platform last month. "I have been using this chart to narrow down my choices."
Another feature Netflix added is a special "Top 10" badge tagged on the shows and films that make it in these lists. For example, if a user clicks on the Netflix original series, "On My Block," the specific show would have the label "Top 10 … #2 in the U.S. Today."
"I tend to mindlessly click on random titles, so a show having the 'Top 10' label can confirm my decision," said freshman Brendon Lee, who recently learned of the list from a friend this month. "I love how Netflix goes out of their way to satisfy the users."
Although the new Netflix installment received positive feedback from the majority of students, sophomore Dane Sprague does not feel the same about it.
"The list is pointless to me," Sprague said. "I rely on certain critics such as ralphthemoviemaker and Chris Stuckman and not on the popularity of a show or movie to choose which show or movie to watch."
Leave a Comment
Your donation will support the student journalists of Sunny Hills High School. Your contribution will allow us to purchase equipment and cover our annual website hosting costs.
About the Writer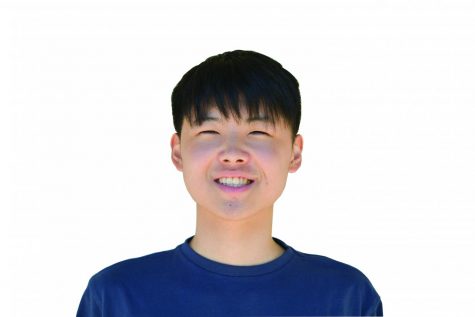 Andrew Park, Arts & Entertainment Editor
In his fourth year in journalism, senior Andrew Park came from being a staff reporter to an arts & entertainment editor. Along with his assistant editor, Park plans to bring more insightful stories and creative layouts to the A&E page.
Outside of
The Accolade
, Park pursues his passion in the filmmaking field and his cabinet positions of multiple clubs such as Model United Nations and Key Club.