YouTuber Salina Tjhan creates fandom animations for viewers
It all started in eighth grade when junior Salina Tjhan began her YouTube career with her first published video, "My Fun2draw Collection" on June 14, 2017
"My first video was drawings based off of a Youtuber, 'Fun2draw' by Mei Yu that I saw on my recommended page of YouTube," Tjhan said. " I was really inspired by her creations, so for my first video, I drew things from her tutorials."
Four months later, then-eighth-grader started watching "The Miraculous Ladybug" Netflix series about a crime-fighting teenage girl known as Ladygirl who protects her hometown, Paris, from supervillain Hawk Moth. Since she is an only child, she had a lot of time on her hands and decided on March of 2017 to create a fan fiction series based on "The Miraculous Ladybug" with a little spin to her comics, which she is still continuing.
Instead of the typical plot in the show, she creates her own storyline with the same characters where both the girl and boy are mermaids, trying to look for two jewels to save the ocean.
"I got really into the show from videos being recommended from me," she said. "One day I decided to make an experimental comic with the series "The Miraculous Ladybug" because I thought it'd be fun, and I was bored."
Her Youtube channel, featured "Animagic," contains fandom comics — a fiction storyline written by a fan of celebrities, shows, a book series or anime — and features a combination of magic and animation, two of the main purposes she portrays through her videos.
"I love making stories, and I love drawing so I thought, 'Why not make comics,' which includes both what I love?" Tjhan said. "I just thought, 'Might as well see what people think of it, and maybe I could catch a career in it someday.'"
Tjhan's first video lasted two minutes and 30 seconds and included a collection of drawings she made from Mei Yu's Fun2draw channel; from that first posting, it has since escalated from about 2,300 views to 294,000 views at most, earning her $70 from her most popular video, "Deep Blue, Pt. 6."
"The first reason why I made this channel was because I wanted to see what would happen if the idea of being popular was really sliding," she said. "My ultimate goal was to just get 100 subscribers, but here I am now, with an unexpected 11,100 subscribers.
Taking roughly 45 hours to make per three to five minute videos, Tjhan cannot find the time to post regularly because of her hectic schedule as a junior with studying for SATs and working on large amounts of homework from.
"My goal was to post once every two weeks, but now, I barely post because I don't have enough time," she said. "I post whenever I'm available so right now; there aren't that many recent videos I've uploaded."
Tjhan's love for fandom comics began in sixth grade when she and her friends entered a short film competition held by her after school, TheLAB in Sunset Lane Elementary School, and thought it would be an eye-opening experience to make a video in a comic style with voice acting. Though she did not win the competition, it widened her eyes about storytelling through art and cinema.
'After the competition, it became something I wanted to do all my life by my choice," she said. "I always made mini-comics about different things and didn't decide to make official comics [posted online] until seventh grade."
One of her elementary friends, junior Eureka Cook, has voluntarily been working with Tjhan throughout her YouTube journey, lending her voice since eighth grade for all of the characters in Tjhan's videos.
"I was surprised when she first told me about her Youtube channel, but at the same time, I wasn't because I knew she liked animations and art," Cook said. " I had a lot of fun making it with her, and it was definitely worth some memories."
Friend and frequent viewer junior Emily Pham admires Tjhan's dedication to share her hobbies to the public.
"[Tjhan] was my friend ever since fourth grade, so I was with her ever since the beginning of her career," Pham said. "I was really excited because I've known that [Tjhan] has always been passionate about writing and drawing, and her YouTube channel would allow her to share her talent with more people."
Tjhan said she hopes to continue to post videos for as long as she can as her next goal for viewers or followers is 100,000 subscribers.
While at Sunny Hills, she plans to get her portfolio ready for when she applies for admission to the California Institute of the Arts in Santa Clarita. Her career goal is to become a storyboard artist at Pixar.
In the meantime, the junior has new ideas for what she can do with her talent.
"My videos are based on a fandom, which is honestly the reason why I think people watch my videos in the first place, but I think of making my own story with my own characters in the future soon," she said. "I'm not set on a storyline yet, but I have been thinking of creating stories with genres that range from science fiction, drama, romance or fantasy."
Leave a Comment
Your donation will support the student journalists of Sunny Hills High School. Your contribution will allow us to purchase equipment and cover our annual website hosting costs.
About the Writer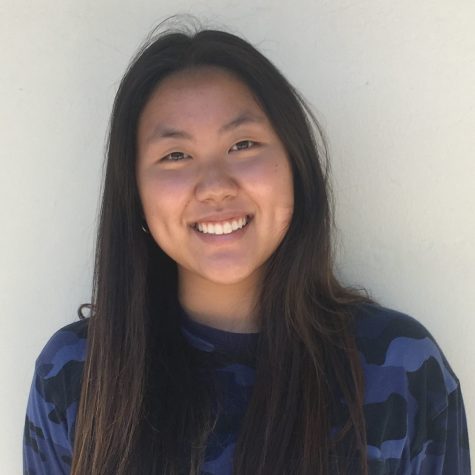 Hannah Yi, Managing Editor
Hannah Yi, who graduated in 2020, was The Accolade's managing editor during the 2019-2020 school year.