Cute, cliche but crazy 'Last Christmas' wins over hearts despite unlikely plot
In recent years, it seems that romantic comedies have taken an indefinite sabbatical (at least from the big screens). So in theory, a warm, silly holiday movie centered on an unlikely but lovable pair sounds great. 
Released on Nov. 8, "Last Christmas" manages to deliver a heartwarming story yet falls short of expectations at the same time.
The 103-minute long holiday film stars EmiliaClarke ("Game of Thrones"),  a wild-card of an actress who has taken on an array of roles during her career. In this role, Clarke plays a reckless Christmas store employee named Kate who's recovering from a life-threatening illness. 
Meanwhile, the charismatic Henry Golding ("Crazy Rich Asians) plays Tom, the mysterious stranger who seems too good to be true.
Given such a combination of performers, viewers would hope that they would see romantic sparks fly with a need for Kleenexes every so often. But even with these amazing actors, lots of holiday decorations and an overwhelming amount of George Michael songs, audiences may need to prepare themselves for the ending (no spoilers here).
Nonetheless, the videography ties all aspects of the film together nicely. Director Paul Feig ("A Simple Favor") ensures that every scene emphasizes Tom and Kate's exuberant relationship with lights illuminating their faces, various angles and an array of music ranging from cheerful and lively to downcast and quiet.
 Although the overall cinematography moves the storyline along smoothly, one big twist near the end of the movie throws everything off the rails (again, no spoilers here). 
While this unexpected scene does make things interesting, the film could have been successful as a cheesy romance, and it would have been perfect for that intended audience. Instead, the movie loses that cliche love story theme that all simple rom coms have. 
The film could have also spent some time developing its subplots — the shop owner (Michelle Yeoh, "Crazy Rich Asians") and her romance with a shy, sauerkraut loving man (Peter Mygind, "My African Adventure") or Kate's Yugoslavic mother (Emma Thompson, "Years and Years") and her immigration to London.
Nevertheless, the movie succeeds in developing Kate's recovery and self-help journey. The protagonist goes from drinking daily and basically being homeless to helping the homeless and maintaining a healthy diet. Seeing the characters gradually try to better themselves while also keeping up their roles' tropes allows viewers to connect with the actors, thereby making the movie more realistic.
Although "Last Christmas" is far from an average holiday rom com, the actors and cinematography make it worth viewing. And let's not forget that the film also appeals to those Michael fans who want to sing along to not just the title song, but also his other hits such as "Praying for Time," "Too Funky" and "Faith."
Leave a Comment
Your donation will support the student journalists of Sunny Hills High School. Your contribution will allow us to purchase equipment and cover our annual website hosting costs.
About the Writer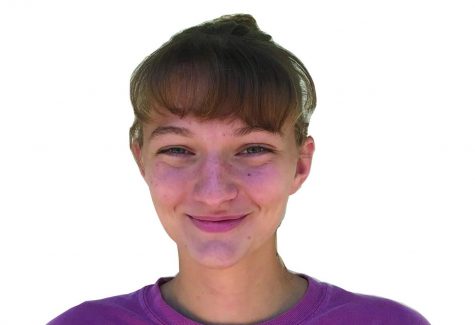 Hanna Oltman, Arts & Entertainment Editor
With one year of high school left, senior Hanna Oltman is finishing her time at The Accolade as the new arts & entertainment editor. Over the past three years, Oltman has discovered a love for journalism and reporting, specifically for writing critical reviews. So whenever a new movie, album, or TV show is released, she'll have plenty to say about it. Aside from writing reviews and entering in journalism competitions, Oltman usually spends her free time either reading or gardening. She loves growing plants almost as much as she loves working with her staff members.