Korean Culture Club performs dance, martial arts, drum set at Buena Park festival
Members of the Sunny Hills Korean Culture Club [KCC] performed a dance, a martial arts routine and a drum ensemble as part of Buena Park's 63rd annual Silverado Days Festival on Oct. 19.
"I think this event was successful because I got to see my students learn and share the Korean culture," said Korean teacher Esther Lee, who also advises KCC. "After the event, all [my] students were proud of themselves and of course Sunny Hills because it happened at Buena Park, which is a different community, so they shared their pride of being Korean American."
A former KCC president's mother, who is on the Silverado Days Festival planning committee, invited KCC in June to perform at the event after watching the 2019 Korean Culture Night held at Buena Park High School's Performing Arts Center, Lee said.
Starting at 1:45 p.m., KCC members first performed on the stage at William Peak Park Nanta, a traditional drum ensemble involving seven students dressed in a uniform designed with old Korean alphabet letters and striking the drums called Buk.
After that, six non-Asian female students who wore Korean traditional dresses donated from parents performed a fan dance while a popular traditional Korean song, "Ariang," played in the background.
The nearly one-hour performance ended with a Taekwondo demonstration in which eight students showed basic forms along with power and board breaking.
Junior Mayerly Mejia, who decided to join KCC because of her passion for Tae Kwon Do, decided to participate so she can get out of her comfort zone and share her favorite activity to an audience.
"Before the performance, I was really nervous especially since I had to punch through five boards and the most I had ever done was three," Mejia said. "But after the performance, I felt relieved and had a sense of achievement."
About the Writer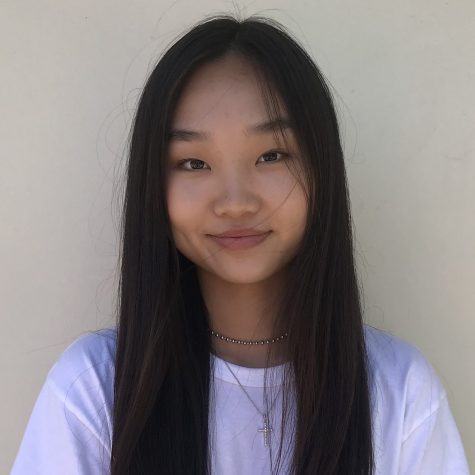 Lira Jeong, Feature Editor
Lira Jeong, who graduated in 2020, was The Accolade's feature editor during the 2019-2020 school year.