eSports
While the school's publications programs can trace their origins back as far as when the campus first opened in the 1959-1960 school year, this video gaming group first started out as a club on campus in 2014.At that time, League of Legends — a five-on-five multiplayer online battle arena game, with the goal of destroying the enemy team's base — started bursting in popularity worldwide, and Sunny Hills just happened to feature some of the higher-ranking Legends players nationwide.
And in 2019, the club's League of Legends team placed first in the North American Scholastic eSports Federation Championship, earning a $2,500 check for the school.
"Our school has a reputation of being very competitive and high school eSports, and we draw students who come here specifically to play on a competitive eSports team," eSports adviser Sonya Joyce said. "I'm so proud; these kids really put their love of the game into it."
Other events in which the team placed high include:
2020 League of Legends PlayVS Fall state runner-ups 

2021 League of Legends PlayVS Spring state champions 

2021 League of Legends PlayVS National champions

2021 League of Legends CIF Fall third place 

2022 League of Legends CIF Spring third place 

2022 League of Legends NASEF Fall Open champions 

2023 League of Legends CIF

champion
With such history of success, the club has since expanded its level of competition to other video games. In recent years, the Super Smash Bros. Ultimate team made up of five students has come close to matching the League of Legends' feats, placing second in 2022 CIF play. 
"We did well in our first year, and I feel good about our team this year," Smash Bros. coach Alexander Hua said. "I have high expectations because I think we have a lot of potential."
Hua said he believes students can succeed in the game if they pay attention to what he has to say.
"Students that are good are willing to listen and improve; the main thing is being able to listen to my coaching," he said. "Also, students who show up consistently are good."
The club also offers in-house tournaments in Valorant, Rainbow Six Siege, Rocket League, Minecraft, Overwatch and Fortnite, eSports president senior Garv Jain said.
"I think on the competitive side, if you're good at something you can pursue it, and even if you're not good, we can help you become good," Jain said. 
Meanwhile, the group holds events for gamers not part of an eSports team.
"On the casual side, we run so many tournaments; we have so many events, and it's just a great way to pursue a hobby and take it further," Jain said. "We have art competitions, we have Twitch streams, … we have social events, we have movie nights, we have everything.
"So it's just like it's a very positive and uplifting community to be a part of."
Boys Soccer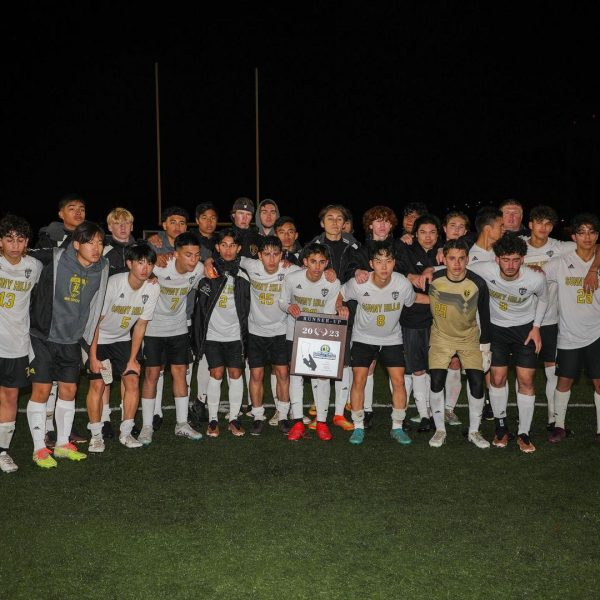 In the past seven years, the boys soccer program has won multiple CIF titles, including Division 2 champions for the 2016-2017 school year and the 2017-2018 school year; the Lancers were Division 2 runner-ups in the 2018-2019 school year and Division 3 champions for the 2021-2022 school year.
Last season, the team's success led to CIF moving the Lancers to Division 1, and the team ended as runner-up to J Serra.
"[Former head coach Mike Schade] said it's not about the player, but the plan or system that we have," said new head coach and SH alumnus Jordan Brinkley, who hopes to keep the momentum going from previous seasons. "We're looking forward to winning another Freeway League title and making more CIF runs, but it starts right now during the fall season, getting in practice every day and getting better." 
Besides CIF, the boys soccer team has earned 19 Freeway League titles, winning eight since 2015.
Senior forward and captain Aidan Fichtelberg said what has made the program special over the years is that it forms close friendships and lasting memories.
"[This team] is like a family," Fichtelberg said. "It's like a brotherhood, and some of the guys I would consider my brothers are from the soccer team. 
"My best friendships have come from playing soccer since freshman year."
As the boys soccer season starts next semester, Brinkley said he invites students with an interest in soccer to join the program for the experience.
"We want as many soccer players to join every year," he said. "Just being part of a team that plays in front of your fans and representing your school is a moment that everyone should hope to have."
AVID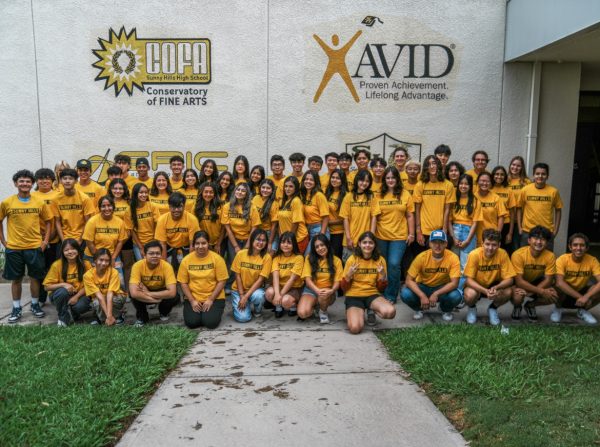 The Advancement Via Individual Determination [AVID] program has helped students — some of whom would be the first in their family to attend a four-year college — to get admitted into their dream universities while providing them with opportunities to earn scholarships to lower their tuition costs.
"Guiding students into attending their dream colleges and earning scholarships are truly some of the wonderful things of AVID," said Jennifer Papageorge, now in her third year as the program's coordinator. "Last year, two students from AVID who are currently attending USC and UCI [University of California, Irvine], became Angels Scholars and had all four years of their college paid for."
AVID president senior Swaroop Krishnan said the program, which started in 2006, is beneficial as it offers a wide range of tools necessary for students to succeed. 
"AVID nurtures students' strengths and utilizes challenges to bring out the best," said Krishnan, who is in his fourth year in the program. "With consistent events and activities focused around college and career education like tours and guest speakers, the program prepares students to be successful past high school and assists them with finding their future pathways."
Papageorge said she hopes the program further spreads out to more students on campus so they do not miss out on important resources.
"As the biggest AVID program in the Fullerton Joint Union High School District and having been recognized as an AVID Schoolwide Site of Distinction last year, I plan to continue spreading our methods throughout the campus," Papageorge said. "I encourage students to join this program because we believe it is crucial to give students the chance to develop necessary skills and personal experience as well as have access to scholarships so they have a shot at living their desired future."
One key component that sets AVID apart are the Tuesday and Thursday tutorials in which students split into groups based on their struggling subjects and then undergo discussions led by hired college students to clear up confusion. 
Senior Nestor Lara said the tutorial's collaborations were more helpful than the traditional one-on-one sessions.
"As the groups are divided by subjects, I can interact with fellow peers to help and support each other," said Lara, who has been in AVID since freshman year. "Having specialized tutors for certain subjects, I am able to present my point of doubt and then receive clarification on it."