Senior Noah Choi was not an amateur in the business industry when he first started his own clothing brand last summer.
After starting off by reselling popular shoes like Jordans and Yeezys through sites like eBay and StockX, Choi eventually moved out of this side hustle to start his own brand: 88blades.
"In total, [I] accumulated about $50,000 worth of shoes to resell, and I made about five figures from this," he said. "I stopped later because I got bored of just selling shoes and wanted to expand."
Despite his favorite number being 5, Choi launched 88blades and, since then, has gained hundreds of loyal customers dedicated to the dark, grunge-inspired pieces he sells. 
The clothing line has since garnered five figures in revenue, according to the senior. Choi did not disclose the exact amount of profit he has earned.
"I always try to make money by myself," he said. "I want to be my own boss — I don't like being told what to do."
88blades currently has two released clothing items, a distressed hoodie and a multi-pocket pair of denim pants, priced $80 and $100 respectively. Both are marketed on the brand's TikTok and Instagram accounts @88blades and are sold on the website 88blades.com.
"I wear [the hoodie] pretty often, and it's very good quality," said senior Katie Joo, who purchased a hoodie after finding out about the brand through mutual friends. "I think it's pretty cool how Noah started everything on his own, and it really made me want to support him."
With over 1,000 followers on Instagram, the brand's success is thanks to its online presence and the large amount of traffic it receives from the social media platform.
Though not often, Choi has previously sent some clothing items to influencers like Jared Muros (@jaredmuros on Instagram) in an attempt to market his products.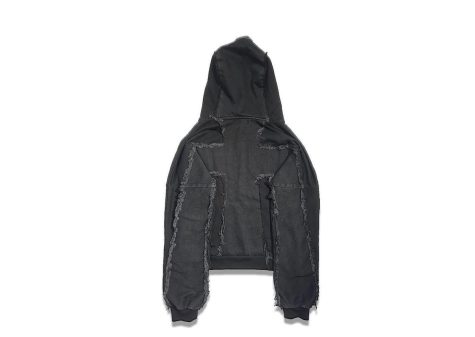 Befriending the internet personality after attending music festivals like Rolling Loud and Strong Music Festival together last year, Choi sent him a hoodie, which Muros reviewed on his TikTok @myycloset. Popular for interviewing fashionable people on the streets for their "outfit checks," the account has more than 100,000 followers and nearly 6 million likes across all videos.
"The attention to detail on this [hoodie] is crazy," Muros said in his January TikTok video reviewing an 88blades package. "This might've been one of my favorite pieces that I've gotten so far."
Choi expresses gratitude for the social media publicity he received from Muros, as he prides himself in the detailed designs of his clothing items. He mostly experiments with cut-and-sew garments within his brand.
"I try to stay away from screen printing, big logos and anything else that could look tacky or cheap," he said.
Choi takes a hands-on approach to 88blades, personally creating both the logo and all clothing designs. Though he first started the label on his own, he has since partnered with a marketing agency that reached out to him in January.
Choi declined to provide more details about the agency's name and exact responsibilities.
The process behind creating and selling 88blades pieces involves sketching out designs on Adobe Illustrator and then sending tech packs and samples to manufacturers. To avoid overstocking inventory, the teen entrepreneur opts for pre-orders.
Despite his newfound success, Choi remains ambitious about expanding the influence of his clothing line.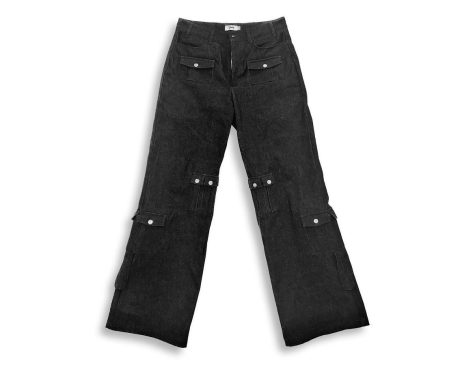 "I have things to be proud of, like selling out my hoodies and getting a small music artist to wear my brand at a concert," he said. "But I could be doing better, so I want my brand to get bigger."
Though uncertain whether he will continue pursuing a career in fashion, the University of California, Berkeley bound student plans to remain involved in the line of business and entrepreneurship.
"I want to be a business owner, and I'm planning on keeping this brand forever," he said.