Teen music producer transfers from Austria to SH
In a small nook of junior Daniel Kim's home, a consistent string of melodic piano chords mixes with slow rhythmic beats late into the night. Besides his musical instruments, Kim often finds himself in front of a $50 recording microphone and editing app on his computer, deeply absorbed in producing his next music mashup. 
By the end of two months, Kim's mashup is available to all on his YouTube channel, which currently has 72 subscribers.
His latest original piece of instrumental music is "Call Me Back," a hip-hop piece consisting of elaborate chords, posted on Nov. 11, 2022. To his listeners, Kim goes by YoON — the username the junior has been under since two months ago, after changing his previous tag K-Day because he wanted to reference his Korean name, Dayoon.
"My dream is to publish my music, whether it's on Spotify or YouTube or on any platform," Kim said.
Despite facing challenges such as moving to California after living in Austria for 17 years, the teen producer's goal persists.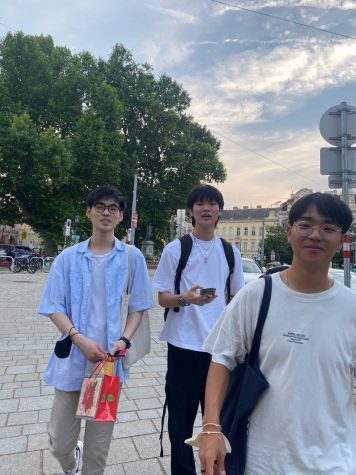 Kim said his interest in music sparked during the pandemic when he drew inspiration from various South Korean hip-hop artists and his father, formerly a YouTuber.
"Like everybody, [I thought] it was frustrating because nobody would have expected to be home 24/7," Kim said. "During that time I became in love with music, and since then it has been my hobby as well; I was more passionate about it than anything else."
This eventually prompted the junior to create his YouTube channel, @yoon__1205, on March 21, 2020, investing about $700 in recording equipment and instruments.
Two years into his hobby, Kim said he had to take a six-month-long hiatus when his father decided to take on a new career as a priest in the U.S., following his desire to strengthen his faith and become closer to God.
Prior to arriving in California on Sept. 15, 2022, the junior said the moving process was long and difficult. Though the original plan was to stay with his brother in his university dorm in Austria while his parents proceeded with selling their former house, he wasn't able to move into the United States until their new home was bought. 
The family returned to Austria on Sept. 7 last year and obtained their U.S. visa card a week after starting the process.
"It was the first time that I've moved that much," he said. "Austria to Korea, from Korea to Austria again and from Austria to the U.S. — it was a new experience." 
Arriving in California, Kim said he decided to attend Sunny Hills after receiving recommendations from people he met at his new church.
"People in our church helped us a lot because we only heard about what needed to get done, but we didn't know how to do it," he said. "They told us there's a house we could afford that was close to the church but also where I can just walk or drive to school, and Sunny Hills was just one of the schools in close proximity."
Amid transitioning into his new lifestyle, Kim posted "Call Me Back," the first clip he released upon his arrival. 
"That's the song I released after the six months break from moving, so I think that's my most all-time favorite," the junior said.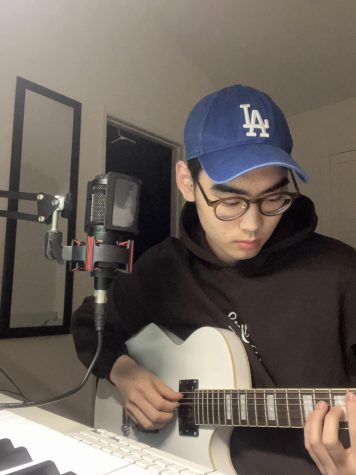 Though social science teacher Matthew Acosta, the educator who Kim said he's been able to get closest to, did not know of the channel, he looks forward to listening to his student's music. 
When Acosta discovered that Kim had a YouTube channel, he was more than happy to hear that Kim had a bigger passion for music than he first believed.
"That's so cool — you never know what the students are doing outside of school until you ask them," Acosta said. "I'll definitely have to poke at that a little bit and talk to him about it because it's always interesting to know."
Kim speaks multiple languages aside from German.
"Languages I can speak fluently are German, English and Korean," he said."However, I also learned Spanish for a year, Greek for three years, and Latin for four years at my previous school in Austria."
Aiming to develop a new schedule of posting a song every couple of weeks, Kim said he hopes to continue expanding his YouTube platform, including releasing another song within the next month.
 "I want to have more people listen to my music, and maybe, if I'm successful in my music, people would recognize me," the junior said.
Leave a Comment
Your donation will support the student journalists of Sunny Hills High School. Your contribution will allow us to purchase equipment and cover our annual website hosting costs.
About the Writer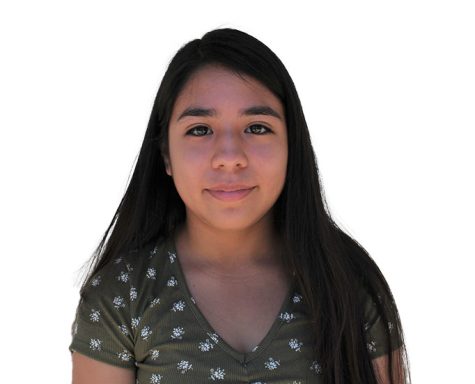 Pricilla Escobedo, Staff Reporter
After learning many skills from the Journalism 1 class during the 2021-2022 school year, sophomore Pricilla Escobedo continues her work in The Accolade as a staff reporter. She looks forward to expanding her knowledge and testing her ability to report on broad subjects.

When Escobedo isn't working for The Accolade, you can find her studying or hanging out with friends and family.