Despite the South Korean film industry's favorite cliche, the struggling single mother trope, Netflix's Korean action movie, "Kill Boksoon," offers a fresh perspective on female protagonists and the relationship between motherhood and employment. 
With impressive slow-motion shots, whirling camera movements, wild stunts and touching moments, director Byun Sung-hyun ("Kingmaker") produces riveting action scenes and an intense mother-daughter dynamic, taking viewers on an emotional rollercoaster. 
Frequently compared to the iconic American action film, "John Wick," for its contract killer cliche and "Kill Bill" for its representation of female assassins, in a Q&A panel in Seoul, Byun revealed that the title of his South Korean film was a parody of one of his favorite movies, "Kill Bill."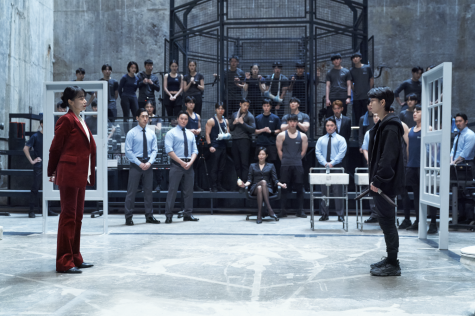 According to Variety, following its Friday, March 31 release, the film garnered over 27.5 million hours of streaming and landed at the top of Netflix's Global Top 10 for the week of April 3-9. 
The two-hour-and-13-minute film follows Gil Bok-soon (Jeon Do-yeon, "Crash Course in Romance"), a single mother and the highest-rated employee of MK Ent. — a conglomerate of professional assassins — as she nears the end of her contract. 
Despite her 100% kill rate, the heroine is faced with conflict when her boss, Cha Min-kyu (Sol Kyung-gu, "Phantom"), assigns her a top-grade project to stage the suicide of a student — coincidentally the son of a rising politician caught in a college admissions scandal. 
Video used with permission from Netflix
Abandoning one of MK's three core rules, 1. You must not kill minors, 2. You must only take on shows sanctioned by your company and 3. You must always attempt shows sanctioned by your company, Gil — the pride of MK — refuses to complete the assignment and lands herself on the company's kill list.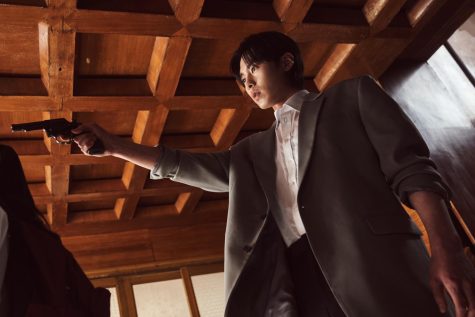 From there on forward, the female assassin encounters friends and foes alike, all willing to take her throat for the sake of personal gain. 
In a captivating scene in which Gil, her colleague Han Hee-seong (Koo Kyo-hwan, "Extraordinary Attorney Woo") and four other assassin friends dine at a run-down restaurant, the boss' cheeky sister and the company's executive director Cha Min-hee (Esom, "Taxi Driver") makes a deadly phone call. She extends a lucrative deal, offering all the hitmen an opportunity to work at MK as a B-rank assassin under one condition: to kill Gil. 
Thus, Byun offers a unique commentary on human connections — the impermanence of relationships, even those believed to be unbreakable. 
Though the action scenes in the movie were limited in relation to the genre, in this confrontation, the choreography and cinematography are executed seamlessly. While the camera captures the protagonist's sincere smile — an expression prompted by sheer happiness — the audience recognizes that murder is more of a passion than simply a job.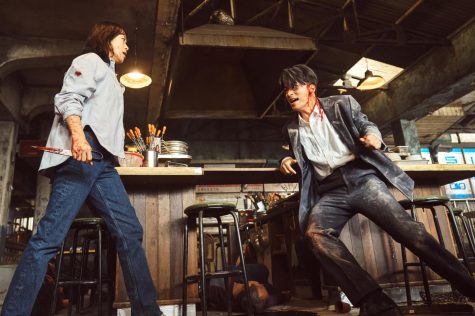 As Gil leads a double life filled with blood, angst and secrets, the juxtaposition of a loving mother and a callous assassin makes the emotional arc of this film particularly impactful. 
As her daughter, Gil Jae-yeong (Kim Si-a, "Bigwang"), navigates her sexual identity and a rough period of her teenage years, the female assassin searches for ways to mend this relationship, even at the cost of her career and the cost of a colleague.
Though these moments with her daughter constitute the majority of the film, as the protagonist explores the complexities of human relationships, she concludes that in her fragile life, family is the only indestructible bond.
At 137 minutes, the film runs a bit long and contains moments in which the storyline drags on too far. With the addition of the Cha sibling's oddly intimate relationship — almost to the point it's considered incestual — some scenes were flat-out unnecessary in the development of the movie's plot.
Regardless, "Kill Boksoon" makes compelling commentary on a number of concepts and takes the South Korean action genre to a grand scale. 
With a gripping ending that leaves room for a possible sequel, the film provides just the right dose of action and emotion to prove that mothers are truly a force to be reckoned with. And that's definitely worth dying to watch again.
Video used with permission from Netflix