Chemistry teacher also a Smash Bros. gamer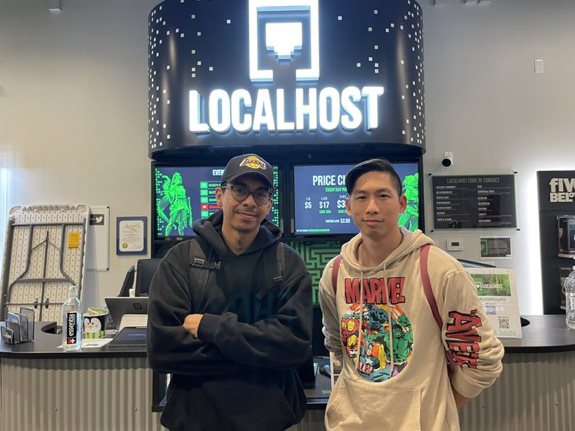 For chemistry teacher Alexander Hua, his fascination with Nintendo's Super Smash Bros. started when he was 8 years old.
Some time after the video game's Jan. 21, 1999 release, Hua said his parents bought him a Nintendo 64 console and the Super Smash Bros. game to play with.  
"I remember I was really excited to have a new gaming console of my own because on weekends, I would usually go to my neighbor's house to play Smash Bros. early in the morning," he said. "And from that point on, it all just started from there."
Though other fighting games have been released since by other companies like Xbox and Playstation, Hua said he remained loyal to the Nintendo brand.
"I'm not into other fighting games," he said. "It's me just liking Nintendo. This [Smash Bros.] game has so many characters, and I find all of it very interesting."
So interesting that he decided to smash his way into competitive tournament play in 2018, the year Nintendo released Super Smash Bros. Ultimate on its Switch console.
"I wanted to enter after that newest game had come out," the teacher said. "My first time I had considered competing. I just thought the time was right."
After paying the $15 entry fee at a Huntington Beach gaming location, Hua said he started out with a victory in his first match.
"Then I lost one match, and then I actually thought I was out of the tournament so I left," he said.
Hua said he didn't realize until later when he saw the posted stats online that it was a double elimination tournament and that he got disqualified for not showing up for his next match.
But that result did not deter him from competing again, and since 2018 he has continued to enter in tournaments – some on weekends and some on weekdays after work at Sunny Hills.
"I have followed competitive Smash for a long time, watching videos online a lot," the teacher said. "It's the idea of continual improvement and just knowing that it takes that growth mindset to almost extremes" that keeps him going.
His first tournament win finally arrived on Sunday, Jan. 8, when he paid $15 to compete in the Ultimate Weekly #50 competition at Fullerton's Localhost gaming center. He said he beat 23 other gamers total ranging in age from high school to college to mid-30s, earning $90 in cash.
His final opponent was Kevin Granados, someone who Hua had recently beaten in previous competitions, which gave him some confidence going into the last round.
"It was very fun; I had an open mind, good mentality, and all while trying to have fun," he said. "I didn't practice in a while, but competing in this tournament was a way to get me back to playing Smash Bros. and by the final round, I felt more confident in scoring a win."
Hua has also brought his passion to campus, becoming the adviser for the Smash Bros. eSports team last year to pass down his techniques and experiences to a group of students who also share the same feelings for the game.
"When I heard about it two years ago over the summer that they were making an official Smash Bros. team, I thought it'd be a really neat opportunity to show others and teach others how to play the game," he said.
Hua spends his time after school managing the Smash Bros. team consisting of a group of three official members; they practice after school on Wednesdays, and official matches are on Thursdays after school, he said. The Smash Bros. team focuses on video game competitions and working on improving their skills.
Some members of the Smash Bros. team said they thank Hua for fostering their love for the game, always providing tips and tricks he has accumulated through personal experience. 
"He points out things that I could be improving on, and helps us stay calm by taking deep breaths," said junior Robert Rouse Jr., who has been on the team for five months. "He uses words of encouragement to keep us going, and the reminder that Hua is doing tournaments aside from being a teacher gives me inspiration to play online competitions; so far have won two, I won one at Irvine Valley College, and I didn't lose a single game."
Junior Logan Villanueva, who has been part of the team for a year, said shadowing Hua has helped develop his skills. Villanueva said he also appreciates that Hua has pushed him to enter numerous events.
"When we are practicing in his classroom, he usually gives us tips whenever he feels there's something we could do better," he said. "But when we're in tournament matches, he goes full in-depth on what mistakes we made and how we could improve it."
The video game enthusiast and chemistry teacher also pursues his passion for science by managing the Sunny Hills Science Olympiad, which meets every day depending on the current events. 
 Science Olympiad member sophomore Joshua Yun heard about Hua's endeavors outside the workplace, which has allowed him to bond with his adviser even more. 
"I feel proud that Mr. Hua is doing something he truly enjoys and getting rewarded generously for it," Yun said. "I also think it's cool that he has a hobby outside of teaching that he is genuinely interested in, which is an example many students can follow."
Hua said that his experience with video games is helpful in his chemistry classes when relating with students during conversations.
"He can connect with the students much better because he's caught up a little bit more on the modern lingo [and trending games], and he's more down to earth," said sophomore Anthony Mitri, who's in Hua's fourth period Honors Chemistry class. "He's closer to us [than other teachers] because of the age gap, so he can communicate with us better and joke around."
Leave a Comment
Your donation will support the student journalists of Sunny Hills High School. Your contribution will allow us to purchase equipment and cover our annual website hosting costs.
About the Writer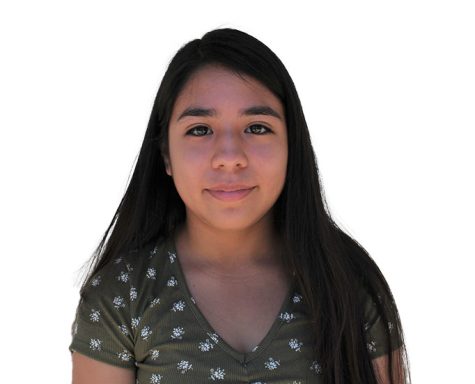 Pricilla Escobedo, Staff Reporter
After learning many skills from the Journalism 1 class during the 2021-2022 school year, sophomore Pricilla Escobedo continues her work in The Accolade as a staff reporter. She looks forward to expanding her knowledge and testing her ability to report on broad subjects.

When Escobedo isn't working for The Accolade, you can find her studying or hanging out with friends and family.