Veteran and second-year staffer named teacher and employee of the year
One has worked at Sunny Hills High School for 32 years, while the other only two.
Despite the gap in their work experience, Sunny Hills staff recognized both as the campus' employees of the year at a Jan. 18 lunchtime ceremony in the teachers lounge.
"I kind of figured that I won it already [in the 2015-2016 school year] and figured that it would go to someone else," said art teacher Brian Wall, International Baccalaureate [IB] coordinator and Conservatory of Fine Arts [COFA] director. "I was definitely surprised and humbled by it, too."
Wall first started teaching here in 1991. Besides his current titles, the 32-year veteran, who on Jan. 17 announced his retirement at the end of this school year, has also taught Spanish and advised the Helios yearbook.
"I think everybody wants to end their career on a great note," he said. "It really couldn't be better."
Junior Katie Larson, who has interacted with Wall as an IB student, agreed.
"I was very happy for him when I found out he won," Larson said. "I know that he is deserving of that award, and I thought it was a perfect way for him to end his career in teaching and as the IB coordinator." 
The other employee of the year nod was awarded to site technician Anthony Jara, who was first hired in the 2021-2022 school year when the campus opened back up for in-person instruction.
Principal Craig Weinreich had asked Jara to come to the staff lounge during lunch to video record the employees of the year announcement, Jara said.
"But when I got there, I was surprised with the news of finding out I won it, especially because I had no idea," he said.
 Wall was among 16 other teacher nominees for this award, while Jara earned the most votes over 14 other non-teaching staff members.
On Jan. 9-13, staff members submitted candidates using a Google Form, which included a field to elaborate on the nominee. School officials traditionally do not release names of those who submitted comments.
The nomination for Wall reads: "Brian has contributed years of service to his students — IB and COFA. Beyond his artistic talent, he is a positive mentor, colleague and friend."
The person who nominated Jara provided a much longer statement: "Anthony has been vital for solving some of the school's biggest problems: our printers! He is happy to help any teachers with technological issues. … All in all, our campus would be very different without our tech guy."
Staff were given from Jan. 17-18 to vote; Weinreich said at the employees of the year announcement ceremony that up to 90 staff members cast their votes, a higher number than in the past.
"Wall [and Jara] have done so much for our campus in the entire time that I've been here," he said. "Working as an IB coordinator and helping the machines behind the scenes make them very deserving recipients."
Jara said he helps with most of the school's mechanical malfunctions, ranging from the speakers on campus to the computers in classrooms. 
"Getting everything to work is something I strive for every day," the site technician said.  "In a school of over 96 teachers, achieving this in an efficient manner is a major accomplishment."
Entering his second year as a campus technician, Jara said he's come to think of Sunny Hills as home.
 "Here at Sunny Hills, we are like a family that cares about your well-being," he said. 
Leave a Comment
Your donation will support the student journalists of Sunny Hills High School. Your contribution will allow us to purchase equipment and cover our annual website hosting costs.
About the Writer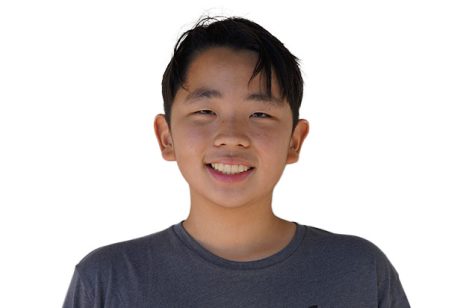 Chris Lee, Staff Reporter
After taking Journalism 1 his freshman year, sophomore Chris Lee wanted to commit to The Accolade. As a staff reporter, Lee intends to experience writing in all sections and hopes to improve his journalism skills over the next few years.
In his free time, Lee likes to play tennis and video games.