Harper Lee's To Kill a Mockingbird has faced controversy in recent years, especially during the Black Lives Matter movement.
The novel about an Alabama lawyer — Atticus Finch — defending a Black man accused of raping a white woman has been removed from some public schools' English curriculum because of Lee's decision to use the language of the prejudiced South in the 1930s.  
English 1 Honors teacher Jennifer Kim said she has continued to teach her classes the novel, first published in 1960 featuring the first-person narrator, Scout, who tells readers about her life growing up in Maycomb and the valuable lessons her father, Finch, teaches her, her brother, Jem, and their friend, Dill.
"It has really important themes that I think are important for my students to learn," Kim said.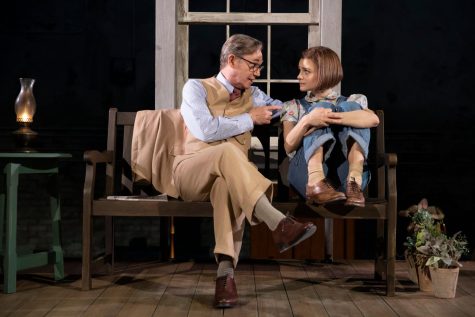 Now, the 2018 play adaptation of the novel with a new cast will arrive in Orange County at Segerstrom Hall, a theater in Costa Mesa, with performances from Tuesday, Dec. 27-Saturday, Jan. 7. For those who want to catch it during Thanksgiving break, it's currently playing in the Pantages Theatre in Los Angeles until Sunday, Nov. 27, offering a $29 per ticket deal for students who show their IDs if seats are still available two hours before the performance.
Having taught the novel for over 10 years, Kim said she found out about the play through her subscription to Segerstrom and plans to watch it there in December during winter break with her daughter, a Class of 2021 graduate.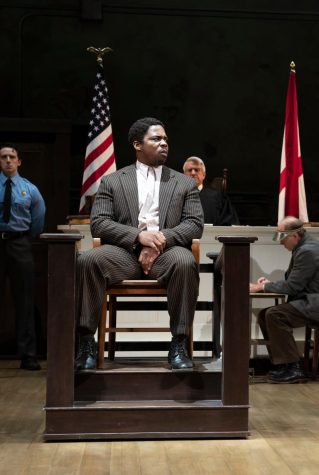 "I don't know what to expect from the play," she said. "I'm going to go see it with high hopes, but usually I find that the book is better than any sort of rendition."
Junior Karen Kim, who had Jennifer Kim as a teacher for her freshman honors English class, said she also plans to catch the stage version next month.
"I really liked the moral lesson of To Kill a Mockingbird, and the plot was interesting, too; there were a lot of twists and turns," said the junior, who spotted an advertisement about the play while scrolling through her Instagram feed. "I really liked the characters, especially the dad [Finch] because I think he set a good role model for me, especially in the world today."
Likewise, freshman Aaron Green, who recently finished reading the novel in Jennifer Kim's fourth period class, said she enjoyed the book and considers watching the play directed by Bartlett Sher.
"I thought it had some good comments about the racist points of view in the 1930s," Green said. "It showed characters growing up pretty well."
English teacher Suzanne Boxdorfer said she watched the play by film/TV director Aaron Sorkin ("Being the Ricardos") in New York in 2018 during its first run on Broadway and recommends others to check it out.
"I really enjoyed it," said Boxdorfer,  who in the past as a freshman English teacher has consistently taught the novel. "It was really thought-provoking and very different from the novel."
Jennifer Kim said she also encourages students who have read the American classic to attend the play.
"We've just finished reading the book, and I would hope that the kids enjoyed the book enough to seek out watching the play," she said.