Latest Netflix law series from South Korea offers worthy alternative to Disney+'s "She Hulk"
"Extraordinary Attorney Woo" is a touching drama that helps people recognize and be more aware of autism and mental health in general. It's also an enjoyable series with a deep, heartwarming plot combining delightful comedy and light romance.
Directed by Yoo In-shik, this Korean production with English subtitles ranked No. 1 (23 million hours viewed) on Netflix's list of non-English TV series the week after it was first released over the summer. For the week of Sept. 26 to Oct. 2, the show is still popular at No. 5, remaining in the Top 10 for 13 weeks.
The 16-episode series, which ended Aug. 18, centers on 27-year-old Woo Young-woo (Park Eun-bin, "The King's Affection"), an attorney with autism who finds a job working for a fictional criminal and civil law firm, Hanbada, in Seoul.
Although people doubt her abilities as a credible lawyer, she proves them wrong with her perceptive and intelligent solutions to obstacles ranging from her exceptional memory to her ability to empathize with others who have a mental disability.
We see this in the third episode when viewers meet a man in his mid-20s who also suffers from autism; in his case, he has the intellectual ability of a child between 6 and 10 years of age.
Kim Jeong-hoon (Moon Sang-hoon, "D.P.") is accused of murdering his older brother, a student enrolled at Seoul National University medical school.
It's no surprise then that Woo ends up getting assigned the case to defend someone she would better understand than other attorneys in the firm. But she's not the only one working on it, as she gets teamed up with her senior attorney, Jung Myung-seok (Kang Ki-young, "Moment at Eighteen"), and another colleague, Choi Su-yeon (Ha Yoon-kyung, "Hospital Playlist 2").
While her colleagues struggle to communicate with Kim without offending or triggering him, Woo communicates with the client through his love of Pengsoo, a popular TV character among children in Korea, and thereby making him feel more at ease to share with her clues that allow Woo to figure out what actually led to his older brother's death.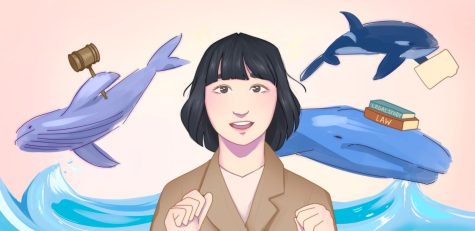 Each episode grips the audience with its own case, such as Woo having to persuade a judge to force a lottery winner to share his proceeds with two others and the female protagonist finding a way to defend a company accused by a group of feminists of misogynistic policies.
Throughout the series, the female lead also manages to learn something from each assignment, which helps her grow as a lawyer and as a person.
Viewers should look forward to watching episodes 13 and 14 the most because that's when we learn more about the other characters who work with her at the firm. Be sure to have some Kleenexes nearby as we are treated with some surprising news that leads to an altruistic gesture among the firm's employees.
This drama has received a lot of attention in South Korea, along with other countries because of the realistic and relatable plot, as Woo goes through the struggles of what a person who has mild autism might experience, like her inability to socialize well with other people. For example, she would often get distracted while talking to people and go on about a different subject that interests her, like whales, at inopportune times.
And what would a K-drama be without a love interest for the protagonist and the challenges that come with a relationship?
Despite the difficulties that come from society and the partners themselves, Woo and Lee Jun-ho (Kang Tae-oh), an employee at Hanbada, overcome these societal adversities and grow stronger as a couple.
For instance, Lee's friends immediately assume that he is helping Woo for charity work instead of realizing that they are on a date. His family also disapproves of Woo because of her autism, causing a rift in their relationship at first. However, this ultimately allows them to grow stronger as a couple, as they grow secure in their relationship and trust each other.
Mental disability in the Asian culture still remains a taboo subject, and this series doesn't shy away from exposing the shame that Korean families hold onto when dealing with someone suffering from it.
At the same time, it is important to clarify that autistic savants like Woo are extremely rare, since most cases of people with this condition have low functions.
Nevertheless, the series producers do justice to the challenges that anyone with a disability faces as the protagonist has to endure the stereotypical responses from those who first meet her and discover her autism.
"
Nevertheless, the series producers do justice to the challenges that anyone with a disability faces as the protagonist has to endure the stereotypical responses from those who first meet her and discover her autism."
The fact that this series highlights a main character with a mental challenge could help viewers – especially those from Asian backgrounds – see people with autism or neurotypical people in general in a new light and learn about the difficulties they may go through in everyday life.
For those who may be watching an Americanized dramedy that's also centered on the world of law firms (Disney+'s "She-Hulk: Attorney at Law"), they should consider giving "Extraordinary Attorney Woo" a shot as well.
Although the nine-episode series provides the audience with classic Marvel entertainment (CGI, action and comedy), viewers may find one thing in common between She-Hulk's Jennifer Walters and Woo – accepting who they are and how to best use their special abilities for good.
In that vein, this Netflix extraordinary series will definitely woo audiences and as recently confirmed from its production company, AStory, deserves a second season to come in 2024.
Leave a Comment
Your donation will support the student journalists of Sunny Hills High School. Your contribution will allow us to purchase equipment and cover our annual website hosting costs.
About the Writer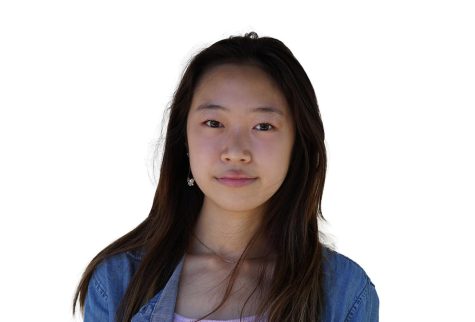 Faith Jung, Social Media Manager
After taking Journalism 1 her freshman year, sophomore Faith Jung entered The Accolade as the social media manager for the 2022-2023 school year. She gained some experience during her first year in journalism as a cub reporter, writing one arts & entertainment story and one feature story for the cub issues. Jung is excited to work with the rest of the staff to write stories and expand the influence of the school paper.

Aside from working for The Accolade, Jung enjoys playing the flute and piano. She also likes to watch Korean dramas and read books in her free time.