For the first time, those 17 and under won't experience the frights of Knott's Scary Farm unless accompanied by an adult
As Knott's Berry Farm turns into Knott's Scary Farm for the first time this year tonight, Sept. 22, and through Halloween, those 17 and under will be banned from the Buena Park venue unless accompanied by an adult 21 years of age or older.
"A Chaperone Policy is in effect on Fridays, Saturdays and Sundays at both Knott's Berry Farm and Knott's Soak City," according to the amusement park's "Code of Conduct" page on its website. "This policy will also apply to all event nights of Knott's Scary Farm.
"In addition, this policy will be implemented during holiday time periods."
Knott's officials originally applied this safety measure during the summer after reports of fighting among teens inside the park on July 16.
"Video footage of the chaos and panic inside Knott's showed punches being thrown during numerous fights throughout the park while visitors hid for their safety in shops and restaurants," according to an online Orange County Register article.
By mid-August, park officials extended the Chaperone Policy to all evenings of Knott's Scary Farm, which opens from 7 p.m.-1 a.m. Thursdays and Sundays and 7 p.m.-2 a.m. Fridays and Saturdays; the annual fright fest ends on Halloween, which falls on a Monday this year, and the hours will mirror that of Thursdays and Sundays. 
Senior Emily Zacarias is among the Sunny Hills students affected by this new policy.
"I don't think [the policy] was a bad idea because I feel like a lot of kids are taking advantage of the amusement park," said Zacarias, who had planned to go to Knott's Scary Farm for the first time but won't be able to because she doesn't want to go with an adult chaperone. "Even though a lot of kids didn't deserve [the new policy], it needed to be in place because if it didn't come in place, things could have just gotten worse."
Nevertheless, she predicts that Knott's Berry Farm will take a hit in ticket sales for Knott's Scary Farm.
"I think [the policy] will lower the Knott's Scary Farm experience and be very disappointing for a lot of people," Zacarias said.
The consequences of teen violence at Knott's over the summer have affected sophomore Janessa Lima the most, especially since Lima had just renewed her Knott's Berry Farm season pass before the chaperone policy was enacted.
"We were really disappointed since we couldn't go [without an adult chaperone]," she said. "It was like a situation in classrooms where this one kid takes everybody's privileges away because of their own wrongdoings."
Lima said she and her friends had promised each other that they would finally ride HangTime and try the funnel cakes at the amusement park before school started last month.
"The whole thing is just really frustrating," she said. "Both my parents and I are going to have to go the extra mile just to go to Knott's, and going to Knott's on a weekday will also never happen since I have school and practice. Now, Knott's just seems like a thing of the past."
The change in admissions for minors would also create a financial burden on Lima's parents. 
"I don't think my parents would want to come with me because they would have to buy another ticket or pass for themselves and would sacrifice their enjoyment for our enjoyment," she said.
According to the Knott's website, adults qualifying in age to accompany minors to the amusement park must show a valid photo ID that also indicates their date of both.
"One chaperone may accompany no more than four guests ages 17 or younger per day," according to Knott's website. "Chaperones must accompany their party during entry, remain inside the park during their visit, and be available by phone throughout their stay.
"Guests ages 17 years old or younger who are found inside the park unaccompanied by a chaperone will be subject to ejection.
Nevertheless, a Knott's Berry Farm worker who was contacted by phone Tuesday, Sept. 13, but declined to be identified said park officials have not noticed a significant drop in the number of visitors at the amusement park.
"We think the amount of people visiting remained the same because the policy is only in effect on weekends and holidays," the employee said. "However, on weekends, the main thing you see are families, and you don't really see teens all by themselves anymore. Knott's kind of turned into a family day on weekends."
Leave a Comment
Your donation will support the student journalists of Sunny Hills High School. Your contribution will allow us to purchase equipment and cover our annual website hosting costs.
About the Writer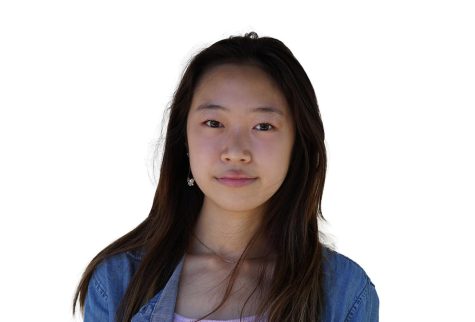 Faith Jung, Social Media Manager
After taking Journalism 1 her freshman year, sophomore Faith Jung entered The Accolade as the social media manager for the 2022-2023 school year. She gained some experience during her first year in journalism as a cub reporter, writing one arts & entertainment story and one feature story for the cub issues. Jung is excited to work with the rest of the staff to write stories and expand the influence of the school paper.

Aside from working for The Accolade, Jung enjoys playing the flute and piano. She also likes to watch Korean dramas and read books in her free time.