UNPACKING A TIKTOK TREND: 'SENIOR YEAR BABY' video inspires students to reconnect with childhood characters like Lightning McQueen, Hello Kitty
It started off July 28, 2021, with a TikTok video. 
Captioned "SENIOR YEAR BABY," the 18-second clip begins with what appears to be a high school girl wearing a black, long-sleeve outfit. While "Fancy Like" by Walker Hayes plays in the background, she holds up her phone to show her sparkly, light pink, tie-dye backpack.
It then transitions to four teenage girls with their backs toward the camera also showing off their colorful bags – a black, yellow and white one with a Minion eye from the "Despicable Me" movie franchise, a Hollywood stars pink pattern one, a purple and light blue one with Elsa from Disney's "Frozen" movie franchise and a pink unicorn one. 
That's followed by more young ladies — six — turning toward the camera and gawking at their bags with designs ranging from Disney Princess to Minnie Mouse. Then it's the senior boys' turn as eight of them face the camera and gesture something with their hands while they wear their backpacks — with notable kids themes like Mario and Luigi from the Nintendo video game franchise and Sonic the Hedgehog — in reverse in front of their chests.
Eight more clips like the ones before wrap up the video, some with only two teenagers, some with a group and some with just one boy or girl motioning their hands around the kids-themed backpack similar to the models who direct the audience toward a prize from TV's "The Price Is Right" game show.
Since then, many similar posts have been uploaded on TikTok — one recent clip shows 1.3 million views. Sporting character backpacks has become an unofficial tradition for seniors over the past two years, which has also been influencing their peers as well. 
"Outside of the fact that it was meant to just wear a fun and throwback-kind of backpack, I now feel like it could also just be about trying something new, expressing yourself in a different way and overall being a little more confident in doing what makes you happy," said senior Katey Tran, who's been bringing a light pink, Hello Kitty backpack to school since the first day last month.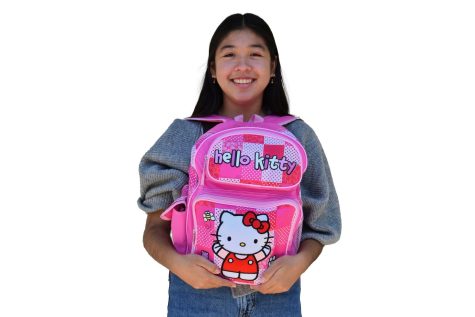 But Tran said TikTok's kids' backpack videos are not her only reason for switching her backpack. 
"I also wanted to wear one because it's my final year of high school," said the senior, who lugged around a plain black bag in her junior year. "There's no better time to try new things like wearing a kids' backpack."
Some might question the decision to use the same types of bags that elementary schoolers would use, but several students disagree that wearing these makes them more immature.
"I would say that I wear the backpack out of confidence, and I am not embarrassed about it at all," said senior Alexa Gonzales, who can be seen walking through the SH halls with her Lightning McQueen backpack from the Disney movie series, "Cars." "I was always comfortable wearing it and definitely see it more as a fun thing to do rather than just a trend."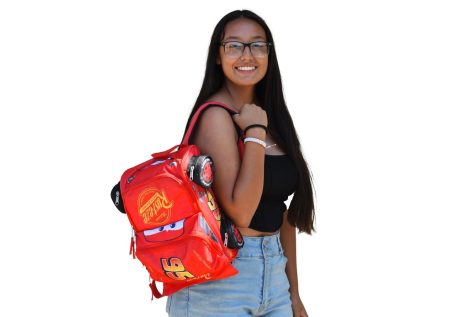 And despite TikTok posts promoting this trend for seniors only, more underclassmen have shown their willingness to crash the party.
"Me and my boyfriend were planning on changing our backpack every year to a new kids' backpack," said sophomore Pricilla Sullivan, who has a black bag featuring the iconic Pikachu character from the Pokemon franchise. "I'm not trying to be trendy or anything, [I] just don't want to match other plain backpacks. I wanna be one on my own."
Some seniors said this backpack culture will be part of dedicating their last year in high school to making everlasting memories with their friends.
"I wore it because I was at Target with my friends, and we saw the backpack," said senior Conner Lew, who bought the same style that Gonzales has. "We all thought it was cool, so I said I'm going to wear this for senior year — watch."
Business teacher Richard Bailey said he doesn't think this trend will turn into a long-lasting tradition for 12th-graders or any other classes.
"Probably like most things, it will probably fade in and out you know, but who knows? It may stick around forever," said Bailey, who first noticed some of his students with kids bags earlier this year. "But you know, in those things, high school students tend to gravitate toward something; then it dies out, and down the road, it comes back."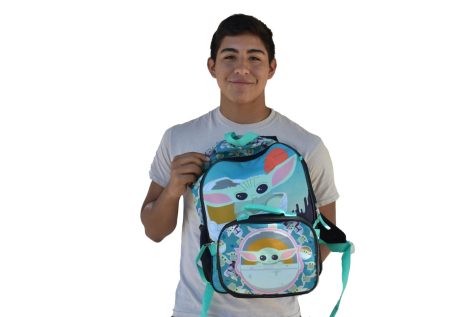 Some seniors found that using these backpacks allowed them to connect with their childhood nostalgia.
"When I first bought it, I didn't think too much about it," Gonzales said. "But now realizing, I definitely see it as a way to let out your inner child a little bit before going off to college."
Leave a Comment
Your donation will support the student journalists of Sunny Hills High School. Your contribution will allow us to purchase equipment and cover our annual website hosting costs.
About the Writer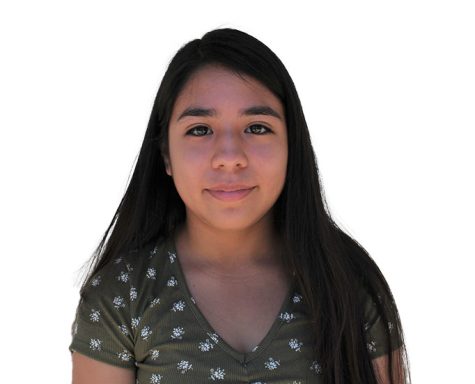 Pricilla Escobedo, Staff Reporter
After learning many skills from the Journalism 1 class during the 2021-2022 school year, sophomore Pricilla Escobedo continues her work in The Accolade as a staff reporter. She looks forward to expanding her knowledge and testing her ability to report on broad subjects.

When Escobedo isn't working for The Accolade, you can find her studying or hanging out with friends and family.