Athlete gets enough 'track'tion from peers to wear crown as queen
Senior Abigail Hahm thought it was going to be another ordinary break full of chatting with her friends near the quad.
As she lightheartedly started getting out her snack, Hahm was ready to applaud her peers whose names were soon to be called for one of the highlight events of their last year in high school — prom court.
Little did she know that she would not only be a member of the prom court, but also make it to the bigger stage as prom queen on April 9.
"I was eating when they called out my name, definitely not expecting it," she said. "I was like 'Oh me? Um, can I finish eating?' But I think it's an honor, and I am very grateful for all the people that nominated me."
Regardless of the unexpected outcome, Hahm said taking home the crown was one of the most memorable experiences in her senior year, especially after returning from distance learning.
"One of the biggest challenges I recently overcame was the whole pandemic," the prom queen said. "I'm a very extroverted person, so being locked up and stuff was really hard for me. But I think it definitely taught me a lot about myself, so I'm really grateful for the pandemic in a sense."
Reflecting on her experiences, the prom queen said she thinks her activities outside the classroom, including track and field and dance helped her garner the most votes.
"Prom queen is such an honor, and I think my involvement in so many activities and programs at Sunny helped people know me," Hahm said. "But I genuinely love people, reaching out and just getting to know others."
Hahm's mom said she knew that her daughter's genuine and hardworking personality shaped and developed her into who she is now.
"Abby has been an influential person her whole life at home, church and school, ever since elementary school," Hahm's mother said. "Abby also has a heart for people — she loves and genuinely cares for her friends and family."
Alongside prom queen, the senior added being CIF finalist in the 100 meter hurdles last year and Orange County Athletic Directors Association's 2022 athlete of character to her list of accomplishments in high school.
"She has been gifted in many areas in her athletic ability, her intelligence and with great people and leadership skills," her mother said. "Abby has a very strong work ethic and when she sets her mind to do something, she doesn't do it halfheartedly."
After not being able to make homecoming court, Hahm said winning prom queen made the experience all the more valuable.
"I was a bit disappointed about not being able to be on homecoming court, but the fact that my friend made it honestly made it so much better because she deserves everything," she said. "But I felt so excited when they announced my name. I was thinking I might have a high school moment like in the movies."
In addition to receiving the honor with her close friend senior Patrick Jiminez, the senior said that being with her friends lowered the pressure of winning.
"I think I got more nervous when they told us to be ready by a specific time, but honestly it was just nice being up there with people I knew because I knew everyone up there deserved it," Hahm said. "When each position was announced, I held hands with David Burn and Toni Lee because they were next to me, and it was comforting to know we all supported each other no matter what.
"So I wasn't too nervous because no matter who won, it would be amazing."
Alongside Hahm, her friends, like senior Asmaa Aldein, who has known Hahm since freshman year, joined in on the exciting moment and cheered for their queen.
"I was already recording Abby as she went up with the other nominees because I knew she was going to be the prom queen," said Aldein, who voted for Hahm. "When it was announced, I was literally filled with happiness because I knew that she deserved this crown."
Along with her friends, Hahm's parents were not surprised that she had been nominated and crowned prom queen.
"I was hoping that she would make it to prom court, and I was very happy for her when I found out she was nominated," Hahm's mother said. "The same is true for when she was crowned prom queen. I had a feeling she may, but didn't want to get my hopes up, but was so excited when I found out."
Wrapping up her last year at Sunny Hills as prom queen, Hahm feels content with her achievements.
"It's so rewarding having my high school moment in senior year and ending on a high," she said.
Leave a Comment
Your donation will support the student journalists of Sunny Hills High School. Your contribution will allow us to purchase equipment and cover our annual website hosting costs.
About the Writer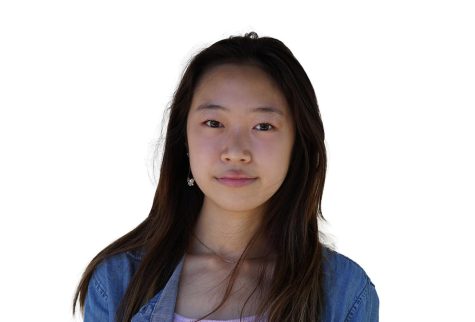 Faith Jung, Social Media Manager
After taking Journalism 1 her freshman year, sophomore Faith Jung entered The Accolade as the social media manager for the 2022-2023 school year. She gained some experience during her first year in journalism as a cub reporter, writing one arts & entertainment story and one feature story for the cub issues. Jung is excited to work with the rest of the staff to write stories and expand the influence of the school paper.

Aside from working for The Accolade, Jung enjoys playing the flute and piano. She also likes to watch Korean dramas and read books in her free time.