Teenage musician Keedron Bryant to actor Will Smith: 'Keep your head up'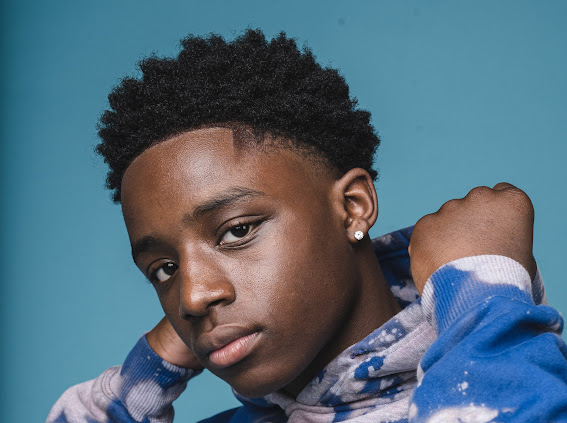 To teen music artist Keedron Bryant, Oscar best actor winner Will Smith was among those who helped catapult his career two years ago.
Shortly after the May 25, 2020, death of George Floyd at the hands of Minnesota police officer Derek Chauvin, Bryant posted on YouTube a song that his mom wrote titled, "I JUST WANNA LIVE."
The 50-second video clip, which the artist later turned into a three-minute-and-36-second music video, was a social justice track that protested police brutality not only against Floyd, but against Black Americans. Besides such prominent figures as former President Barack Obama and basketball player LeBron James who recognized Bryant's song either in a speech or on their social media handles, Smith included 10 seconds of "I JUST WANNA LIVE" in a video montage on June 8, 2020, addressing racial injustice on his Instagram account: @willsmith. 
Those mentions helped that 50-second video performance to go viral.
So when Smith drew attention to himself at the March 27 94th Academy Awards with what has become known as the slap heard around the world, Bryant said he was very surprised when he first got wind of it.
"It was definitely a shock when I first saw it. … I think I was like, 'Wow,' that he did that," said Bryant, who appeared via Zoom during a scheduled March 31 interview with The Accolade to answer questions about his latest EP, Keedron, and to perform some of his latest songs a capella — including "I JUST WANNA LIVE."
The 14-year-old freshman, who attends high school in Florida, said at the moment, he hasn't thought of what to convey to Smith via social media. 
But when asked what he would say if he had a chance to say something to him, Bryant responded with this:
"[I'd] probably just say like, 'Keep your head up.' "
Since Smith walked on the Oscar stage and slapped comedian Chris Rock, who had made some jokes about Smith's wife's bald head, the actor has resigned from the Academy of Motion Pictures.
Should actor Will Smith face any consequences for slapping Chris Rock during the Oscar awards show?
Sorry, there was an error loading this poll.
"My behavior at last night's Academy Awards was unacceptable and inexcusable," Smith wrote in a March 28 Instagram post. "I am embarrassed and my actions were not indicative of the man I want to be. There is no place for violence in a world of love and kindness. … I am a work in progress."
Meanwhile, the productions of "Bad Boys 4" and "Fast and Loose," both movies starring Smith, have been paused for the time being, according to NewsNation.
Bryant released his self-titled EP Keedron Jan. 14, a six-track R&B album about the exciting and genuine feelings behind teenage love. Students can access his EP through platforms such as Spotify, YouTube Music, Apple Music and SoundCloud.