Students get first chance to attend a live assembly in the gym today, Aug. 20, after a year of virtual ones because of the coronavirus pandemic
Students will have a chance to attend Sunny Hills' traditional Welcome Back assembly in the gym today, Aug. 20, the first live, indoor gathering since February 2020 – a month before the coronavirus pandemic forced the campus to shut down.
"[We're] very excited to finally host an in-person assembly and looking forward to another step toward normal," said social science teacher Mike Paris, who co-advises the Associated Student Body [ASB] that's organizing the event.
Preparations for today's meeting in the gym during Period 2 started in mid-June when the ASB began contacting teachers and students to plan games and performances, film videos and write the emcee scripts, ASB students said.
The opportunity for students to watch a live event in the gym follows a year of recorded videos that the ASB promoted as virtual assemblies posted on the Sunny Hills website for viewing.
"We were really pleased to [get approval for a live gathering] since we definitely preferred an in-person over a video assembly since many students enjoy them, and it'd be a great way to start off the school year," ASB commissioner senior Manishi Jayasuriya said. "I think assemblies were something I have missed a lot about school, so getting to plan our first one back was really fun." 
Today's meeting will be the first for freshmen and sophomores. Juniors and seniors who attended Sunny Hills before the March 2020 pandemic would be familiar with the traditional festivities of a Welcome Back assembly, which usually features performances from the following groups:
Lancer Regiment

Color Guard

Dance Production

the Pep Squad
Members of the ASB will also introduce to the audience the fall sports varsity teams, some of whom will compete against each other in friendly games, Jayasuriya said. In keeping with past assemblies, the ASB will also create opportunities for the different classes to interact with each other.  
ASB commissioner senior Katie Perrier said this first meeting of the school year will set the bar for the ones to follow the rest of this semester and the next.
"[The] ASB is feeling pressure from the school to make this one of the best assemblies yet," Perrier said. "This is the first assembly some are seeing, and we want to set high standards because our students and staff deserve to see something great." 
Despite the spread of the coronavirus' Delta variant and reports of a few students testing positive for COVID-19 since the start of school, principal Allen Whitten doubts today's indoor gathering of over a thousand students for the double second period assembly will become a health and safety issue.
"Since every student is filling out their on-campus [health] survey every day and will be wearing a mask [indoors] at all times, I don't have many concerns and am excited to see what the ASB could pull off because they do such a great job each year," Whitten said.
Sophomore Edward Lim agrees.
"Although there are some risks and safety concerns associated with all being packed in one area, I am still excited and looking forward to this assembly since I have heard a lot of great things about it," said Lim, who will experience his first in-person assembly at Sunny Hills. "I have heard many amazing things about the assembly from upperclassmen as well as graduates and that Pep Squad and Dance Production are especially amazing."
About the Writer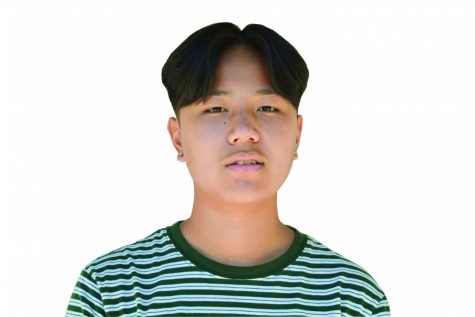 Alex Lee, Staff Reporter
After his year-long Journalism 1 experience during his freshman year, sophomore Alex Lee joins
The Accolade
to further pursue his writing career. He enters
The Accolade
this fall semester as a staff reporter and seeks an editor position in his future years. Through
The Accolade
, he plans to publish stories to bring entertainment to his readers and be a part of this award-winning newspaper. Although expecting several struggles, Lee hopes to overcome them with his accomplishments to
The Accolade
. In his spare time, Lee enjoys playing soccer and hanging out with friends.