Seniors to get free breakfast burritos, pick up grad tickets on May 25 event
To ensure that COVID-19 health and safety protocols are followed, school officials have combined some traditional, end-of-the-year senior activities into a free one scheduled for May 25.
Called "Senior Farewell," the 8-11 a.m. event will allow 12th-graders to come to campus to pick up their five graduation
tickets from the school quad and then watch a senior reflection video while eating their free breakfast burrito and pastry item from Porto's, the Associated Student Body [ASB] co-adviser Mike Paris said.
From 8-9 a.m., students with last names "A-G" will pick up their tickets; then in the next hour will be students with last names "H-M" followed by those with last names "N-Z" from 10-11 a.m.
No other students would be on campus at the time because non-seniors are required to stay home during final exam days.
In the past, students who wanted to attend the Senior Breakfast would have to pay a fee between $10-15.
Organized by the ASB, the senior tradition was usually held at the quad two days before graduation.
Also in the past on a Monday night of graduation week, 12th-graders would go to the gym for an activity called, "Reflections," in which they filled out a district senior survey, watched a video and gave speeches.
No information was available at press time as to what day graduation ticket distribution was on in the past.
"We are glad that we are able to host these events in a safe manner," said assistant principal Hilda Arredondo, who is coordinating the event.
Others coordinating Senior Farewell include the ASB, the Parent Teacher Student Association [PTSA] and the Senior Class, Paris said.
Paris said the video will be available on the school website on the same day as Senior Farewell for those not coming to campus.
It will showcase this past school year during the coronavirus pandemic and aims to allow seniors to recognize their high school life as part of their future journey.
"We hope that they appreciate what they accomplished and appreciate those around them," he said. "I think the Class of 2021 should be very proud of their perseverance through this past year and the fact that they made the best of a difficult situation."
Students, such as senior Madalyn Aiello, look forward to the event.
"I do plan on going to the Senior Farewell because it'll be a nice way to end senior year with the video," said Aiello, who is in Cohort A. "The combination of Senior Breakfast, Reflections and tickets is a good idea to me because it's less exposure to COVID-19 if we have them all at once instead of multiple events."
Senior Amaya Mitchell, who is in Cohort C, agrees with Aiello.
"I do plan on attending the Senior Farewell because I've always enjoyed school events that involve being with friends, especially during the current circumstances where it's difficult to enjoy senior year with my classmates," Mitchell said.
Although senior Paul Dhillon said he plans to attend Senior Farewell, he has some reservations about the activity.
"I don't really think it's a good idea because it just feels rushed since the school had to plan this last minute," Dhillon said. "I'll probably go because it's the one senior activity we are having, but I don't really think it's a good idea because it just feels rushed since the school had to plan this last minute."
Whitten said he hopes to see many seniors show up, and he favors this decision to merge several activities because of the coronavirus pandemic.
"We anticipate it being a great opportunity for our seniors to reconnect with their friends and collect their graduation tickets," he said.
About the Writers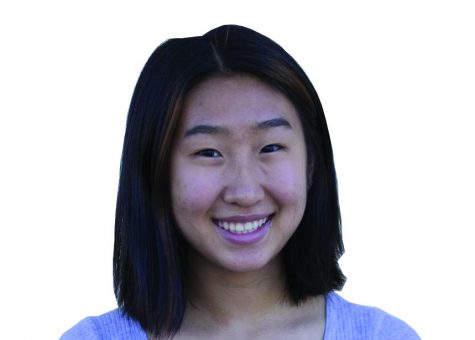 Dominique Chang, Staff Reporter
Dominique Chang has taken on the role of a staff reporter after a year of Journalism 1 and has written feature and A&E stories throughout her experience. She plans to work hard and write many stories throughout the year. She likes to listen to music and hang out with friends. Chang is very excited to see how The Accolade will provide its surplus of stories through the coronavirus pandemic.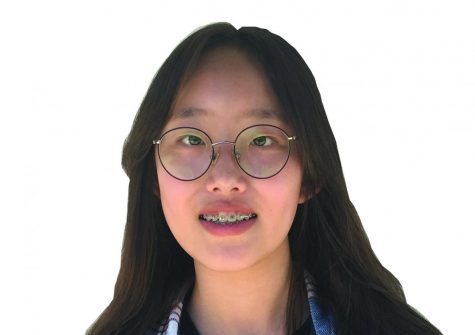 Alice Shin, Assistant News Editor
After a tenure as a staff reporter on The Accolade last school year, junior Alice Shin has moved up to a new role this year as an assistant news editor. Last school year, Shin gained her first editing experience as a news mini editor and hopes to continue learning and contributing to the staff. She aspires to be a communicative editor and writer who can efficiently inform readers about relevant news and events that happen in and out of campus. Shin has spent many hours during and after school to enhance her stories, and has built many enjoyable memories since joining journalism—from staying after school for production week with the entire staff to interviewing sources in Korean to write a story about ELD classes.