Lancers trounce first higher-ranked opponent in Fullerton 31-7, capture City Championship for third consecutive season
Sunny Hills to face La Habra on Friday for Freeway League title
It was billed as the first big test of this condensed COVID-19 season for the Sunny Hills football team, its last home game of the 2020-2021 school year at Buena Park High School stadium.
The 4-0 Lancers — ranked No. 20 by the Orange County Register going into Friday night – were facing the 3-1 Fullerton Indians — ranked two spots higher by the Register at 18.
On the eve of the April 9 matchup for what both teams consider the "City Championship" at Buena Park, the Register further stirred up locker room banter among Sunny Hills players as it posted an online article featuring Fullerton's senior quarterback, Dylan Neal, and its female assistant coach, Herminia Hall.
And what's worse, the Register's high school football sports columnist, Steve Fryer, picked against the reigning California Interscholastic Federation – Southern Section [CIF-SS] Div. 8 champs, prefacing his April 6 prediction on his weekly football preview video series as a toss-up.
The matchup of two ranked Freeway League teams didn't live up to the hype – definitely not a toss-up — as the Lancers' defense easily shut down Neal all night, limiting him and his offense to just one touchdown on a design run play and securing the city title for a third straight year with a 31-7 blowout victory.
"To be honest with you, as much as people have been talking about La Habra, the focus has not been on La Habra because Fullerton is a really good football team with an incredible quarterback who is very very talented. … This was the game we had to have," Sunny Hills football head coach Peter Karavedas said. "We are a local program that wanted to be the best team in Fullerton; we wanted to win the city. … I am just proud of our guys for the way that they played against a much improved Fullerton team."
And now Karavedas and his coaching staff can discuss La Habra with their players, as the win sets the Lancers up with a Freeway League title on the line this Friday in an away game against La Habra (5-0), which has held the league title for 15 straight seasons – only finishing tied for the top spot with Buena Park in 2016.
"
We are a local program that wanted to be the best team in Fullerton; we wanted to win the city … I am just proud of our guys for the way that they played against a much improved Fullerton team."
— Peter Karavedas
It will also be the last game of the year for both teams since CIF officials had decided earlier this year to cancel all playoffs for sports traditionally played during the fall because of COVID-19 health and safety protocols.
"La Habra is a great team, and they are not just going to give it to us," linebacker senior Noah Brown said after the April 9 game. "They are not going to be intimidated, so we got to be ready to work hard and get out there and go after them."
GOING AFTER THE INDIANS
Although the game against the Indians started out scoreless for much of the first quarter, the Lancer offense built momentum to finish the quarter with a lead.
Led by junior Max Spero, the first-year quarterback opened the scoring for the Lancers with a 13-yard scamper on a designed run with 3:23 remaining in the first quarter but a seven-point cushion wasn't enough against a Tribe pass-heavy offense that had averaged over 37 points per game.
"We knew [Fullerton] was going to get first downs with a talented player like [Neal], so we were just trying to avoid the big plays," Karavedas said.
The Sunny Hills defense did just that, limiting the Tribe's scoring drive to only a touchdown run at the end of the second quarter with the Indians trailing, 7-17.
"We were just the more physical team, and we know that coming into the game if we played more physical, we were going to come out with that 'W,'" Brown said.
LANCERS RUNNING AWAY WITH THE GAME
On the other hand, the Tribe's defense had its hands full with Lancer running back senior Vincent Silva, who started his domination of the Tribe's defense in the second quarter and finished the night with 346 total rushing yards.
Silva's first score came on the first play of a second-quarter offensive drive at the 9:10 mark — an 89-yard dash up the middle, breaking away from several Fullerton tacklers in the process to put the Lancers up 14-0.
"I feel great, but it definitely would not have happened without the other 10 guys on the field with me," said the third-year varsity player, who also plays linebacker on defense. "You see me breaking those 80-yard runs, and I may break a few tackles here or there, but it's because those other 10 guys on offense [who] are doing their job just like I am, and they are grinding and playing hard just like me.
"I am just the one who gets to hold the ball and get all the glory, but they are the ones in the trenches blocking for me and doing their job."
The Southern Oregon University-bound senior also had touchdown runs of 25 yards in the third quarter and another 80 yard run in the fourth quarter; in that same quarter, he had an interception since he's a two-way player.
"
We were just the more physical team, and we know that coming into the game if we played more physical, we were going to come out with that 'W.'"
— Noah Brown
Silva had a chance to add a fourth score late in the fourth quarter but lost his shoe during a 61-yard run that ended at the Fullerton 11-yard line.
ON TO THE NEXT BIG SHOWDOWN
The win sets the Lancers up for a Freeway League title showdown Friday at 7 p.m. against the Highlanders at La Habra High School stadium. When Sunny Hills played the Highlanders last year in a home game at Buena Park High School stadium, it was also undefeated at the time in Freeway League play but fell 49-7.
The Sunny Hills coaching staff and players say they hope for a closer game this time around.
The latest Register rankings have Sunny Hills at No. 13, just four spots behind La Habra, which was ranked No. 9 after its 41-0 shutout over Troy April 9. (The Lancers also destroyed the Warriors 62-7 March 26.)
Karavedas said he and his coaching staff were able to get a glimpse of what the Highlanders can do when they were preparing for the Fullerton game.
"The only film we have watched of La Habra was when they played Fullerton," he said. 
Regardless of the result, Friday's contest will mark the final game for Sunny Hills' seniors who brought home the team's first CIF-SS title in 27 years during the 2019-2020 season.
"It is so emotional going into the next game as a senior, and it's just so sad for us to only get six games, but I am glad that we got what we got because we are out here having fun," Silva said. "We are living life and playing football. It's all that we could ask for."
About the Writers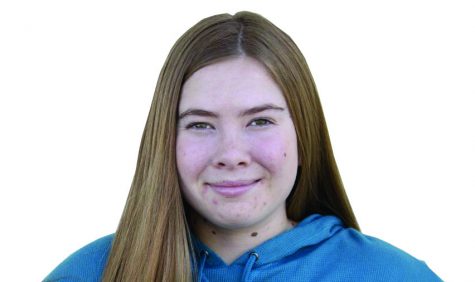 Grace Johnson, Assistant Sports Editor
Coming straight from the Journalism 1 class, this is Grace Johnson's first year on The Accolade staff. Taking on the role of the assistant sports editor, Johnson is excited to be able to use her passion for sports with her writing abilities. She is currently a junior and plays outfield for the SH softball team. If Johnson is not on the softball field or working on an article, she is usually organizing something for the Link Crew, listening to Luke Bryan and Thomas Rhett or watching baseball in her spare time.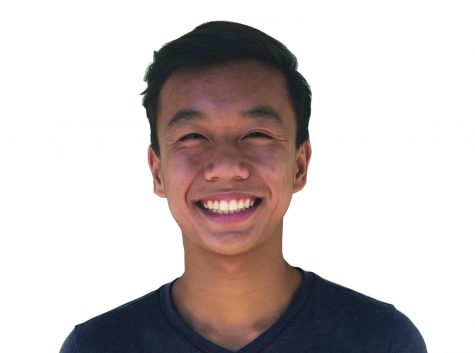 Andrew Ngo, Web Editor-in-Chief
After a busy debut year as a full-time staffer for The Accolade, senior Andrew Ngo leaves his position as sports editor to oversee the renovation of shhsaccolade.com. Previously, Ngo traveled as far as Bakersfield to cover Sunny Hills playoff games, received recognition from journalists at the Orange County Register and numerous journalism competitions for his work and created the @AccoladeSports Twitter account—where he posts Sunny Hills sports news, scores and live updates. Ngo loves working from the sidelines and hearing feedback on his coverage.
When Ngo isn't covering a Sunny Hills sports event, you can find him working with school clubs, playing tennis or listening to country music.