Football rolls past Fountain Valley 56-14 in first game back since championship season
They waited.
And waited.
And finally, their patience paid off in a big way. A big, big way — as in tonight's 56-14 drubbing of the visiting Fountain Valley Barons (0-1) in their return to the gridiron after 15 months away. 
"I was just so excited to play [and] so excited for our kids," football head coach Peter Karavedas said. "It was a great night, super weird because it's March football, but I'm just super proud of our kids."
Karavedas has a reason to be proud — five different Lancers (1-0) reached the end zone en route to a six-score victory over the Barons.
"We settled down and started making plays and once that happened, we were doing a great job," he said.
Karavedas and offensive coordinator David Wilde's scheme for the offense was similar to the heavy rush-oriented offense of years past, even with junior Max Spero — the Lancers' newest quarterback — at the helm of the offensive unit.
"We pound the football, we run the ball, but we want our quarterback to make plays for us when we need them," Karavedas said. "And Max did everything we wanted."
Spero still has higher expectations though.
"There is no better way to start your career out than with a 56-14 win so I feel really good about that," Spero said. "I think that we have some stuff to work on. I think that the score could have been higher, but at the end of the day a win's a win, and we performed."
At halftime, the Lancers led only 21-14 but blew the doors open in the second half with five touchdowns and a clean sheet from the defense.
"Probably when we were about two to three touchdowns up, we started feeling that emotion that 'we got this,' but we know that we just can't let go," said running back and linebacker senior Vincent Silva, who opened the scoring for the Lancers in the first quarter. "But as the lead gets up to five scores, the scoreboard says it all and it's just this greatest feeling being on that sideline."
Running back and defensive back senior Brandon Roberts led the way for the Lancers stat-wise with four touchdowns, including a 61-yard running score during the fourth quarter.
"I'm just feeling appreciative of my offensive line because we wouldn't be here without them," Roberts said. "We love to run, and that's what we showed on the field today."
Wide receiver and defensive back junior Dylan Lawson put an exclamation point on the victory with an acrobatic tipped pass that he caught for a 61-yard pick-six. 
"Ah I mean it was just crazy, I didn't really know what to think," Lawson said. "I just picked the ball off and took it for a touchdown. We just demolished today and played a great game all around."
The work isn't done for the Lancers quite yet though — they will take on Buena Park in a home game next Friday at 7 p.m.
"We all know that we have to get better in certain places and there are things we've got to work on," Silva said. "So we're going to come to practice Monday and we're going to work and we're going to keep on grinding to get better."
About the Writers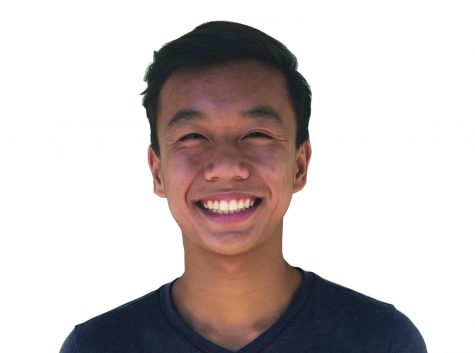 Andrew Ngo, Web Editor-in-Chief
After a busy debut year as a full-time staffer for The Accolade, senior Andrew Ngo leaves his position as sports editor to oversee the renovation of shhsaccolade.com. Previously, Ngo traveled as far as Bakersfield to cover Sunny Hills playoff games, received recognition from journalists at the Orange County Register and numerous journalism competitions for his work and created the @AccoladeSports Twitter account—where he posts Sunny Hills sports news, scores and live updates. Ngo loves working from the sidelines and hearing feedback on his coverage.
When Ngo isn't covering a Sunny Hills sports event, you can find him working with school clubs, playing tennis or listening to country music.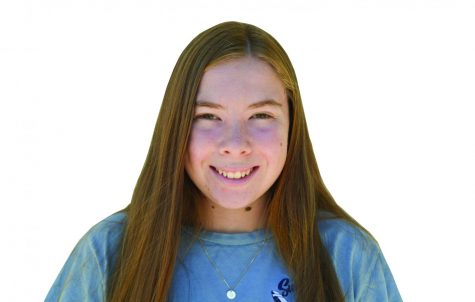 Grace Johnson, Web Managing Editor
Going into her senior year, Grace Johnson is the managing web editor and helps run the first ever podcast for
The Accolade
. Previously the assistant sports editor, she loves to report for her favorite section — sports. Along with playing outfield for the varsity softball team at school, Johnson also plays the guitar, travels, goes fishing, listens to country music, surfs and loves watching baseball.