I have the drive to drive
I got my driver's license last week
Just like we always talked about
'Cause you were so excited for me
To finally drive up to your house
"Drivers License," Olivia Rodrigo's debut Jan. 8 single, brought much attention to the love triangle the song refers to, according to The New York Times.
I first found the song as I was browsing through my Apple Music recommended playlist in January, and later, I heard from my friends that the real meaning behind the lyrics exposed Rodrigo's relationship with her supposed ex-boyfriend, Joshua Bassett, and his rumored new relationship with Sabrina Carpenter.
Despite that ongoing drama, I found myself thinking about my own driver's license — a rite of passage for teenagers in Southern California. Although I haven't gotten it yet, I'm excited to earn the privilege sometime this summer.
I've always thought about driving and wanted to get my license ever since I began high school, so I always brought it up to my parents. Although my mom agreed with me, my dad was not completely open to the idea because he was concerned for my safety driving at 17 years old.
But earning the privilege of driving will remove one of my greatest inconveniences.
Whenever I want to go outside and hangout with my friends, I have to ask one of my family members for a ride there or choose to hang out at the Amerige Heights Town Center because that is the only place we could walk to.
After I succeeded in convincing my dad into agreeing with me pursuing my driver's permit, the first step in getting my permit was taking the online driving school courses, which took almost one month and cost about $26. Because I am under 18 years old, I'm required to get a certificate to take my permit test, so my mom paid for the online driver's education course.
The course consisted of multiple lessons in each unit, and each had videos demonstrating the situation that the lessons described and then gave me multiple choice questions about the lesson.
The videos in the lessons also showed possible car accidents that could occur if we did not follow the law, and personally, those videos made me conscientious and aware that I should be very careful with the way I drive.
After I passed the lessons and the final test, Drivers Ed emailed the certificate to me on Jan. 19, 2020, saying that I completed the course, meaning I could go take my permit test.
Although I planned on taking the permit test a few months after I studied for the test, the March pandemic delayed me from going to the DMV center for several additional months. Finally, on July 14, I fortunately passed the test.
When I started my first driving lessons on July 21 through someone my mom's friend introduced us to, I saw that my habits behind the wheel surprisingly reflected my conservative personality.
For example, when nearing a yellow signal, I immediately stopped instead of zipping through the intersection. The depictions of the accidents that I watched during the online course reminded me not to run signals.
My cautiousness in the car has also led to my conviction about what happens after I pass my driving test at the DMV. Although I haven't made an appointment yet because I need more practice, I plan on taking the test during summer break.
While I have told a small group of my friends about my goal to remove one of my biggest inconveniences of my life, they have seldom forgotten to remind me to include them in my plans.
Ever since my friends found out that I got my permit, they're eager to sit in the car with me as their driver, but unfortunately, I can't drive other people besides my family members for at least six months even after I get my license, and although I'm tempted to do so, I would prefer not to because if an accident happened, I would have to take responsibility for it and pay the consequences. When I told my friends that I couldn't drive them for that period of time, though they were sad, they understood and agreed with my decision for safety reasons.
Perhaps I should direct my gal pals to watch some YouTube videos featuring the kinds of car crashes that I watched while getting ready to take my permit test.
Leave a Comment
Your donation will support the student journalists of Sunny Hills High School. Your contribution will allow us to purchase equipment and cover our annual website hosting costs.
About the Writer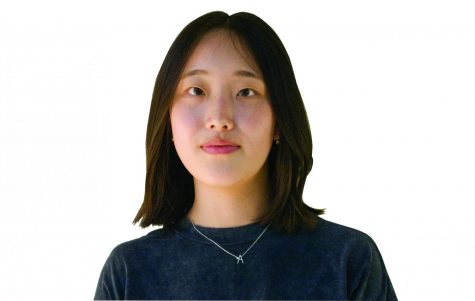 Alice Shin, Managing Editor
After spending her second year on
The Accolade
staff as the assistant news editor, senior Alice Shin looks forward to another year on staff as the managing editor. In the previous school year, Shin has spent most of her time writing articles for the news section. This school year, she hopes to contribute to the award-winning newspaper and cover a wide range of subjects. Besides her involvement in
The Accolade
, Shin is part of the American Red Cross club at school as one of the blood drive coordinators and can be seen outside of school with her friends or at home watching Netflix or dramas.