Athletes deserve support — live or virtual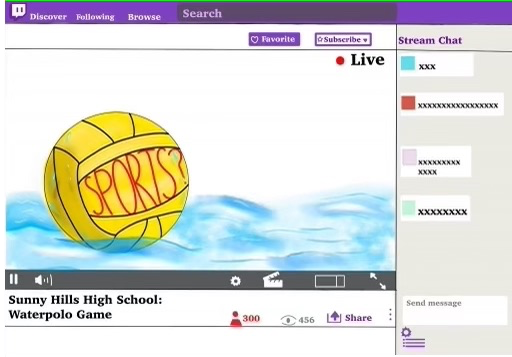 With each day passing, I yearn for a game, a scrimmage or just some sort of return to normalcy. Though I go to my girls water polo practice every day, churning out long swim-sets, passing continuously to an emotionless pitchback and grinding out ball-handling drills, I keep my focus on what's to come. 
Well, what might come: the 2021 "fall" high school sports season. 
Because of the coronavirus pandemic, California Interscholastic Federation [CIF]- Southern Section condensed this year's schedule into two seasons — "fall" and "spring" — as opposed to the traditional fall, winter and spring seasons. The "fall" season, which includes girls water polo, is slated to begin this December.
As the "fall" season is confirmed, as of now, by a CIF update Oct. 2 to begin Dec. 12, it is still uncertain whether Lancer fans will be allowed to attend sporting events. 
With hybrid learning having begun Nov. 2, things are looking up; however, if athletes want to have a season, it is important for spectators and administrators to abide by health regulations and refrain from attending sporting events.  
Yes, the electric energy from the in-person crowd will surely be missed by students and athletes alike, but by following the footsteps of SH esports, teams could utilize free streaming websites, like twitch.com, allowing fans to tune in from the comfort of their home without the constant fear of catching the coronavirus.
With the simple push of the "go live" button on the Twitch smartphone application, any parent, student or coach could stream a sporting event, allowing dozens of fans to watch virtually from anywhere. Utilizing the chat feature on the application, viewers could cheer on fans using emoticons and "clip" highlights of games that can then be shared on other social media platforms. 
After streaming an overall total of eight hours, bringing in at least three concurrent viewers and having a minimum of 50 followers, a team could become a Twitch Affiliate, allowing the stream to become monetized through advertisements bringing in a source of income despite ticket sale losses. 
Although CIF-SS current regulations prohibit teams from collecting revenue through broadcasting without permission from the CIF communications department, with the coronavirus already causing a shift to the regular schedule lowering ticket revenues, CIF should also make an exception for this COVID-19 pandemic sports season.
We might not be sure of how the pandemic will shift over the next month, but until then, I am keeping my fingers crossed hoping that SH sports will make a return and The Accolade will finally get to cover Lancer sporting events again, through a screen or in-person.
This story originally appeared in the Oct. 30 print issue, which can be read here.