School library reopens to students though only 40 allowed inside at a time
As Sunny Hills reopened for live classroom instruction under the hybrid learning model Nov. 2, the school's library also became available for student use with 40 out of the regular maximum of 164 allowed inside at a time, officials said.
"The library will look exactly like right now, but students will have masks on and there will be posters, hand sanitizers and [social distancing] stickers on the ground," principal Allen Whitten said.
Also known as the Lyceum, the facility has been closed for such use as computer research or study group meetings since mid-March when the Fullerton Joint Union High School District's superintendent announced that all campuses in the district be closed to help stop the spread of the coronavirus pandemic.
In the past, students coming for Lancer Days registration before the start of the school year would have to enter the Lyceum to check out their books from the librarian. But before the start of the 2020-2021 school year, school officials opted to keep the Lyceum closed and instead used the school's cafeteria for students to pick up their textbooks. 
And when the fall semester started with distance learning Aug. 11 and through Oct. 30, the library was open from 7:30 a.m.-4 p.m. on Mondays and Wednesdays and 7 a.m.-2:30 p.m. on Tuesdays and Thursdays only for students to check out supplemental textbooks or to exchange or check out chromebooks. One Friday, the library will be open from 7:30 a.m. to 4 p.m. and another Friday, it will be open from 7 a.m. to 2:30 p.m. 
The Lyceum was also closed from 11 a.m.-noon. Monday through Friday for staff breaks and lunch. 
Once hybrid learning started Nov. 2 with 40% of students enrolled returning to campus, school officials updated library operating hours to Monday through Friday from 6:30 a.m-3 p.m. with 11 a.m.-noon closed for staff breaks and lunch.
"I will be the only one monitoring the library," librarian Laura Prompongsatorn said. "Having the library reopen is great for students to be able to get books, print [out assignments] and study."
School officials had to reduce the maximum capacity allowed at a time in the library by 24% because of COVID-19 health and safety guidelines. Another updated rule is that students will not be allowed to eat or drink inside, though they can drink from their own water bottles.
"All of these rules are subject to change at any time because of unforeseen circumstances that come up related to the COVID-19 pandemic," Prompongsatorn said.
Senior Rebecca Worrell, a Cohort B student who comes to campus on Tuesdays and Fridays, said the reduction on how many students can be inside the Lyceum at a time was of utmost concern for her.
"[Last year] I had to wait after school to get picked up from school, so I spent that time in the library either talking to my friend or doing homework," Worrell said. "I think the only difference those regulations would make on my use of the library is that I might not always be able to get in because of limited capacity."
About the Writer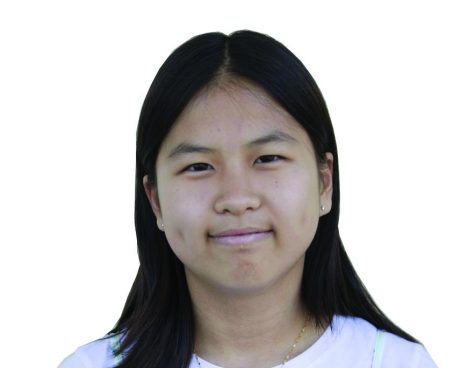 Yeihn Lee, Staff Reporter
After a year of taking Journalism one, junior Yeihn Lee joins The Accolade to become a staff reporter. Before applying for The Accolade, Lee wrote two different feature stories promoting Book Club and a student-run soap business shop with the help of her editors. Lee plans to cover other great stories in the future. Lee is also a part of the SH girls tennis team in which she practices and participates in games.