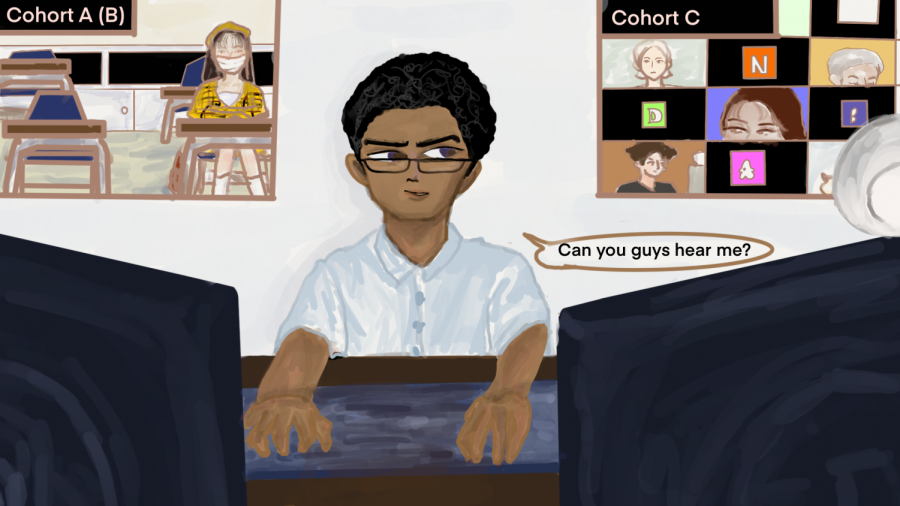 Returning to class: choosing the right choice
November 2, 2020
With the transition to hybrid learning beginning November 2, two reporters argue the good and the bad of the education system's "new normal."
Hybrid offers healthier option
As the beginning of the semester started with distance learning, online lessons and constant video chatting prove that "real" life cannot be replicated through a screen.
Online learning started to slow the spread of the coronavirus, but people have to start interacting in person with one another again.
Students stay indoors all day, staring at their computer screens for hours on end — excluding the time they spend doing homework or virtually chatting with friends. It's only a matter of time before they start suffering from the consequences of being on their electronics for so long without adequate breaks.
This isn't healthy.
The closest thing to a solution at the moment is hybrid learning — a half online, half in-person form of education — so that at least some students can spend time away from all their screens.
Not only this, but students at school can get at least a little bit of fresh air (while wearing masks) and briefly exercise while walking around on campus.
Between classes, not many students can walk around like they do during school. Instead, many sit at their desks and stay in the Zoom waiting room of their next class.
This lack of movement can cause students to become lethargic, as opposed to those who move frequently from class to class on campus.
Even the social aspect of hybrid learning can improve students' moods.
Participating in virtual learning for extended periods of time may lead to loneliness or depression as a result of this lack of human contact. According to a July article by the American Academy of Pediatrics, school can also be a place for socialization. Even when students and teachers maintain a six-feet distance, they can still interact and converse with one another, making virtual learning less effective and less enjoyable in this sense.
This doesn't only affect students, either.
Many teachers haven't gotten the chance to properly "meet" their students if they're constantly muted or off camera, but in person, they can converse and get to know each other better than what a few icebreakers could do in a Zoom meeting.
Forming teacher-student relationships is an integral part of a traditional education system. Educators work alongside students, help them grow and later recommend them to gain admission at institutions of higher learning. Not only this, students can learn to trust their teachers if they talk to them, and an online format doesn't really support this kind of conversation in which body language and tone of voice can show off the personality of each student.
Online, these visual and nonverbal cues aren't as easy to pick up on or may be missed completely.
Though some may argue that the coronavirus still poses a huge threat, reopening schools and gradually admitting students who need it may be the best option to satisfy those who need the social interaction and those who wish to stay in their homes. The hybrid learning model offers a compromise for those who need to stay home to keep immunocompromised family members safe and those who want to return and interact face to face with a few other students and teachers.
So as convenient as it may be to wake up later, log onto a Zoom meeting and sit through class with a muted mic and no camera, this isn't living, and it can't go on for much longer.
People — not just students and teachers — need to live in the real world, not some virtual replica, and hybrid learning is the first step to take if others want to start actually living.
About the Writer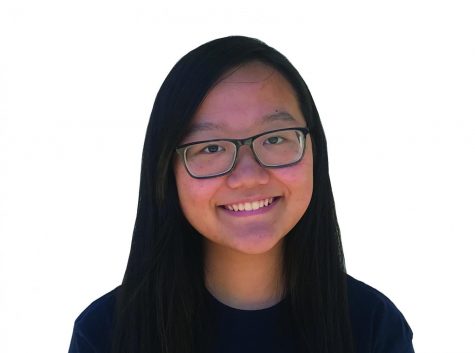 Hannah Kim, Special Sections Editor
Despite being a full-time staff writer last year, senior Hannah Kim moves on to become The Accolade's first special sections editor. After coming from her middle school's yearbook staff, Kim has been able to utilize Photoshop and InDesign to aid in the composition of graphics and layouts. She has previously won awards in several journalism competitions, and Kim hopes her efforts may help The Accolade and its staff flourish.

When not interviewing sources, Kim can be found singing alongside her choir, practicing with her Science Olympiad team or hanging out with her friends.
Leave a Comment
Blended bursts safe bubble
A blend of distance and in-person learning isn't the best recipe for a successful school year.
Although school communities are adopting three phases to return to campus, distance learning is the best and only ingredient needed to battle these unprecedented times. As the number of COVID-19 victims fluctuate daily, the Orange County watch list should not serve as the absolute green light to restart on-campus education.
As of Oct. 1, the Orange County COVID-19 dashboard revealed a downward trending recovery from the first wave. However, with the approaching winter season comes seasonal respiratory viruses with symptoms similar to the coronavirus; COVID-19 infections may become harder to isolate.
With a predicted two-fold increase of infections in general, adding hybrid learning to the mix will not benefit students or teachers.
Sitting in front of a computer screen for hours at a time is already difficult, and adding the extra burden upon teachers to tend to both in-class and online students is just too troublesome.
It won't be any easier on students, either.
As students struggle to solve technological issues such as broken cameras, microphones and internet failures during virtual class periods, imagine juggling the problems students may encounter face-to-face as well.
Usually, in-person classes allow students and teachers to establish a classroom atmosphere; however, upon returning, students and teachers may have a more tense and awkward social environment.
Teachers must pay full attention to all cohorts; audio issues such as microphone feedback from multiple students in the classroom will present a prevalent issue as well.
Students who choose Cohort C, the group that will continue school from home, will miss the intellectual and social stimulation of on-campus learning, making it harder to build relationships with teachers and classmates. On-campus learning Cohorts A and B, who will physically go to school two days a week, will experience teachers asking questions in real-time and interacting with others around them.
Based on a student survey on The Accolade and an Instagram poll of 200 total surveyors, 156 voted against reopening while only 44 voted yes to reopening.
Most students from the Instagram polling results and those who answered a follow-up survey question felt that starting hybrid-learning is too dangerous with the number COVID-19 patients still high and the unknown risks with the upcoming winter season.
Many feared that irresponsible individuals lacking self-control will disrespect hybrid learning rules, and the hybrid model itself would be redundant with the continued use of chromebooks during in-person learning. They also feel as if there is no point, since students have to use chromebooks during in-person classes as if they were at home.
Hopefully, before trickling back to campus, teachers will receive a full breakdown of how to use Zoom and Google Meet to the fullest to help ease both students and teachers into and balance the hybrid schedule.
Among these challenges, hybrid learning concerns more than just breaking the ice in the classroom, but making the most with the academic circumstances for better educational opportunities.
The hybrid system should strive for equal education opportunities between cohorts and embrace the potential difficulties to find solutions.
With internet failures and glitches, awkward silence will be an inevitable occurrence, but it is important to tackle challenges as they come. The hybrid learning experience will not completely mimic an in-class learning with the various cohorts, but it'll consist of its own unique capabilities.
However, the uniqueness of our situation makes distance learning a safer and more effective method.
Imagining a hybrid classroom seems overwhelming and disorganized. When teachers conduct lessons, it will be nearly impossible to engage with all students at once. 
Eye contact, for instance, keeps students focused when it seems like the teacher is directly speaking to them.
With hybrid learning, it creates more room for students to slack off since teachers already have a lot on their hands. Teaching through more than one platform leaves more room for error as teachers must juggle technology equipment both inside and outside the classroom, broadcasting their lessons to an in-class projector and on Zoom.
Hybrid learning, however, also allows students to just enjoy the company of one another, but without the added threat of possibly spreading germs. The appeal of seeing students and teachers in person is convincing, but also unsafe.
The risks are unavoidable as hybrid education produces more links for the virus to travel between schools and families.
According to William Hanage, an associate professor of epidemiology for infectious diseases at Harvard, his commentary on The Bulletin outlines the risks of school are divided into three categories: risk to children, risk to those they might infect and risk to the community as a whole.
Though the CDC states that children appear to be at a lower risk for COVID-19 than adults, scientists are still learning about how the virus spreads and what role children play in its spread.
The chances are low, but the risk becomes greater overall as students create more links for the virus to spread by coming in contact with more people during hybrid learning.
Professor Michael Ward is an epidemiologist in the Sydney School of Veterinary Science at the University of Sydney; in a Guardian News article, he states that dyer air favors the spread of the virus.
Since the humidity will drop during hybrid learning, there is a greater risk of infection. An Aug. 4 study in Shanghai, China, conducted by researchers from partner institution Fudan University School of Public Health, found a correlation between lower humidity and an increase in locally acquired positive cases.
Despite COVID-19 testing among teachers — both on-campus and supplementary staff — from Sept. 28-Oct. 2, there is no guarantee that the incoming students are virus-free. And even after testing, there is a chance that the individual could contract the virus going forward.
Sunny Hills should stick with distance learning, a tried and true recipe for success during the pandemic as of now.
About the Writer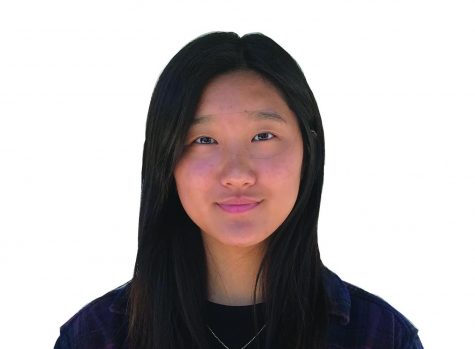 Charis Lee, Feature Editor
Now The Accolade's feature editor, senior Charis Lee has achieved her dream position to cover unique stories on all kinds of people, places and events. Other than being on The Accolade staff, she enjoys her time with art, music and books! Her favorite book has been Screwtape Letters by C.S. Lewis. Lee commits herself to various clubs and programs on and off campus, including the International Baccalaureate program, The Accolade and the Conservatory of Fine Arts.
Leave a Comment