Moving from Argentina at the age of 14, Freeway League Player of the Year looks back at his 14-year soccer career
Midfielder senior Dylan Lee (center) searches for a teammate to pass to during a 2-1 home victory over Buena Park on Jan. 24. Photo taken by Accolade photographer Paul Yasutake
That South American country has become synonymous with the word, "soccer," as its national men's futbol team has won two World Cups.
So at the age of 4, senior Dylan Lee asked his parents the obvious question:
"I asked my parents for a soccer ball, and that's when I started playing," said Lee, who finished his tenure with the Lancers' boys soccer team this school year as the team's midfielder. "Soccer is the most played sport [in the country]. … As you drive around, you can see every single kid playing soccer at the park."
Lee enrolled at Sunny Hills his freshman year after moving from Argentina.
"My family and I moved to California because we wanted to experience life in America," Lee said. "Compared to other high schools in FJUHSD, I chose Sunny because it was the only school that had a good soccer team and good academics." 
With soccer in his blood at such a young age, it took him some time to adjust to an American school system, but when it came to sports, it just took Lee one season to reach the varsity squad in his sophomore year. The senior also crafted his skills by playing for a soccer club in Placentia called Strikers. 
"I didn't know a lot of people so it was kind of hard to make new friends," he said. "But once I joined the team, I started to talk to more people, and I made a lot of friends through soccer."
Lee's tenacity and passion for the sport quickly led him to receive a multitude of honors, such as receiving Most Valuable Midfielder from boys soccer head coach Mike Schade during his junior and senior years, the 2019-2020 Freeway League Player of the Year and Second Team All-Orange County by The Orange County Register. 
"Physically, I got stronger and bigger throughout the years, and I mentally matured more because I kept challenging myself at practices and games," he said. "I would tell myself to do one more lap or [one] more pushup than the last practice, which made me have a mentality of always wanting to strive for more."
Lee's teammates commend him for his comradery and relentless efforts on the field. 
"He's a quiet guy but he pushes to be a role model for the rest of the soccer team," midfielder junior Donovan Fichtelberg said. "Even when he gets down, he comes back even stronger." 
Through Lee's four years in the boys soccer program, he grew as a team player and was selfless in all aspects of the game.
"Dylan's work ethic makes him stand out as an athlete," boys soccer head coach Mike Schade said. "Dylan never asked for anything individually but rather was always concerned about the wellbeing of the team."
After the team placed fourth in the Freeway League during his junior year, Lee set his eyes on a new goal — bringing back a league title. 
"[The team] was mostly sad and disappointed because we knew we had the best team, but we came up short on winning," he said. "But after winning the Freeway League [title] my senior year, we were all celebrating in the bus with coach [Mike] Schade, which made me really happy."
Lee has committed to the University of California, Santa Barbara, where he will major in pre-economics but has yet to decide whether he will continue to pursue soccer there.
"I will miss learning valuable skills, like staying determined, disciplined and unselfish under coach Schade's directions," he said. "I'll probably miss playing with my teammates [and miss] practices and games the most."
About the Writers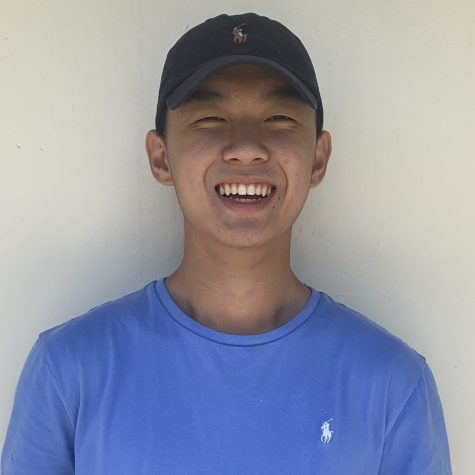 Andrew Hong, Arts & Entertainment Editor
Andrew Hong, who graduated in 2020, was one of two arts & entertainment editors for The Accolade.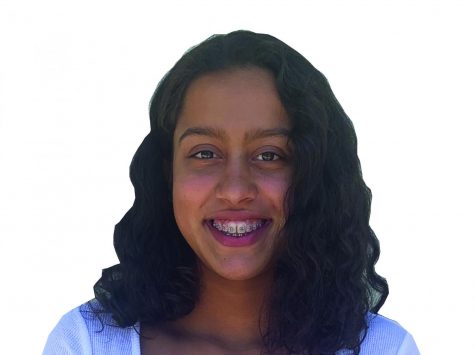 Kristima Aryal, Sports Editor
Kristima Aryal began her journey as a part of The Accolade's staff in the 2019-20 school year. Just a year later, as a junior, she became the sports editor. She looks forward to working with various athletes and coaches throughout campus to create multimedia coverage for the sports section. Apart from The Accolade, Kristima has been a part of the girls water polo team for the past two years and a member of multiple clubs. She also enjoys baking delicious chocolate-chip cookies, watching crime documentaries and hanging out with her friends.