Baseball gear puts sport as most expensive to play
This story is the second of a three-part series, with the first part "What's the cheapest sport at Sunny Hills" being published on print Feb. 14. This story was originally published in print on March 6.
Despite sports being available to all students, some athletic activities can still rack up prices for students who want to purchase their own gear and tournament fees.
And that's the case with baseball. While fundraising covers the cost of jerseys, gear purchases by baseball players include their bats, fielding gloves and cleats that can cost $350-$600, $100-$800 and $20-$100, respectively, some of the baseball players said. 
The players can also put a few hundred dollars into private batting and pitching coaches, adding up to $40-80 an hour. 
Annually, a player can spend around $1,500-3,000 depending on his position, catcher being the most expensive. With such a hefty fee, the athletes were not surprised by their sport's standing on the price charts. 
"I expected baseball to be pricey because good pieces of gear like all-leather gloves have quite the price attached to them," shortstop junior Colin Farias said. "[But] paying these prices isn't bad considering the gear that most high school players buy is the same [as] the pros'." 
Farias has spent around $5,000 on personal equipment for baseball and the cost of paying for non-school related events. 
Other players choose to buy pricier, upgraded gear to improve their performance. 
"It was just better for my plays," centerfielder freshman Bohdan Faulkner said. "[Despite being] expensive, getting the best gear is worth the price to me." 
Faulkner said his bat — a $550 Louisville Slugger Meta Prime — is one of the more popular, high-quality high school bats. 
Other players choose to buy extra gear. Catcher freshman Noah Kim said he spent around $850 on his catcher's gear and glove, not including his bat and fielding glove. Nonetheless, his love of the game drives him to save up for pricier gear. 
"It can be a really expensive sport, but I'm really passionate, so I'm willing to buy the best gear so I can perform better," Kim said. "It also looks cool, so that's a plus." 
CHEER IS EXPENSIVE, TOO 
While equipment prices take up the majority of most sports' expenses, cheer's annual three-day summer training camp takes up a lot of its costs. 
With a $2,000-$2,500 price range, cheer rivals the priciest sports on campus. 
The camp continuously adds to the girls' yearly expenses, despite reusing uniforms. 
"It's expensive, but they give us a lot of clothes and equipment," freshman JV cheerleader Alysa Lee said. 
With such high prices, athletics director Jon Caffrey says Sunny HIlls is willing to help cover the costs of any sport. 
"We make sure that everybody knows that if cost is a problem, we need to know about it so that we can help alleviate that and that's something that should be discussed in extremes," Caffrey said. "I know that we have done that with cheer." 
Despite this, some still don't want to try out for cheer because of financial issues. 
"I'm sure there are families that don't want to ask for help, and hearing that is heartbreaking," Caffrey said. "We want kids to come out regardless of the cost."
Leave a Comment
Your donation will support the student journalists of Sunny Hills High School. Your contribution will allow us to purchase equipment and cover our annual website hosting costs.
About the Writer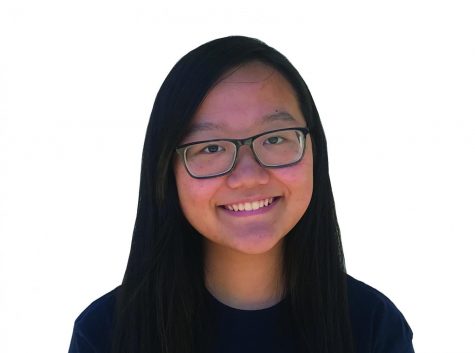 Hannah Kim, Special Sections Editor
Despite being a full-time staff writer last year, senior Hannah Kim moves on to become The Accolade's first special sections editor. After coming from her middle school's yearbook staff, Kim has been able to utilize Photoshop and InDesign to aid in the composition of graphics and layouts. She has previously won awards in several journalism competitions, and Kim hopes her efforts may help The Accolade and its staff flourish.

When not interviewing sources, Kim can be found singing alongside her choir, practicing with her Science Olympiad team or hanging out with her friends.