Damaged smoke detector in boys P.E. locker room prompts alarm to go off, 25-minute evacuation Dec. 5
A damaged sensor to a smoke detector in the boys P.E. locker room prompted Sunny Hills' fire alarm to go off last week, prompting the evacuation of all classrooms from near the end of Period 1 to part of Period 2.
"We had a great response," principal Allen Whitten said. "The staff and students did a great job evacuating, and the fire department was here really fast, so overall, it was good practice for us."
Whitten said the alarm was set off at 8:39 a.m. Dec. 5 by a smoke detector in the boys locker room, which detects smoke and steam that could set the alarms off.
"We had one in the boys locker rooms that is pretty old; it seems the technician came, and it was malfunctioning," he said. "But we don't know if it's a malfunction or a real fire when these things happen. So [for] the safety of everybody, until we could tell for sure, we evacuated the school."
Students were in their period one class when the alarm went off resulting in everyone on campus being forced to head to the fire drill designated area. 
District technicians were able to locate the smoke detector, which they replaced, and figured out that maybe some water got in the cell, Whitten said. 
Junior Kaitlyn Yoon was in her International Baccalaureate Korean HL1 class at the time when she heard the fire alarm go off and the announcement to evacuate.
"I was glad we had to leave the classroom because it got me out of possibly presenting for Korean," Yoon said. "I kind of expected it to be a false alarm even after being informed about what truly happened."
Others on campus had thought that the fire alarm was triggered by a chemistry experiment.
"I heard about this rumor from a friend that was from [Walter] Haberacker's class," junior Kenneth Yeon said. "I think it would've been nice if Whitten made an announcement to clear some information up because I've also been hearing rumors that it was from the electrical room, and it left me quite confused."
Leave a Comment
Your donation will support the student journalists of Sunny Hills High School. Your contribution will allow us to purchase equipment and cover our annual website hosting costs.
About the Writer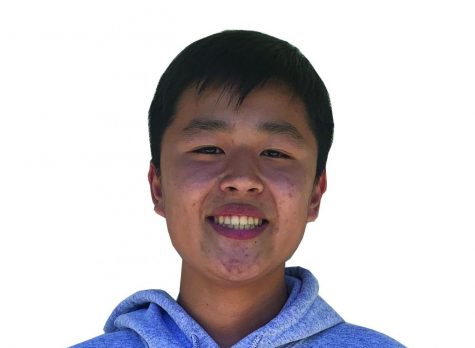 Isaac Choi, Social Media Manager
Joining the Journalism 1 program as a freshman for mere experience at first, senior Isaac Choi continues his career as one of the social media managers. Previously, Choi contributed to the Accolade as an opinion editor and staff reporter. Throughout the years, Choi has written mostly feature and opinion stories which he will continue to do so aside from social media duties. For his last year on staff, Choi hopes to grow as a writer and post the achievements of the Accolade.

Aside from his work in The Accolade, Choi spends his time playing tennis, grabbing food with his friends or participating in his extracurriculars.