Columbia Scholastic Press Association names Accolade, Helios Crown award finalists — only Orange County publications to receive such a national honor
The Accolade newspaper and Helios yearbook have been named a finalist for a national award sponsored by the Columbia Scholastic Press Association [CSPA].
Through a live Twitter feed video on Halloween, the CSPA posted a slide recognizing The Accolade for a Silver or Gold Crown award. By the time the announcement of all finalists was over, a total of 24 high school newspapers nationwide had received the honor — only five of them from California and three of those five from Los Angeles County.
"I was very surprised yet honored that we were recognized nationally for the six issues that I submitted for judging," Accolade newspaper adviser Tommy Li said. "Since I returned as Accolade newspaper adviser in 2016, it has always been my personal goal to bring this program back to national prominence, but I never expected that it would happen within the first three years.
"That just goes to show how special the students in the staff are and how dedicated they are in producing a Los Angeles Times quality publication."
Newspaper editor-in-chief senior Michelle Buckley also didn't expect the award.
"I [was] very excited," Buckley said. "At first, it was very surprising, but looking back, it is something that we deserve."
On Nov. 1, the CSPA tweeted out finalists for its yearbook category, and Sunny Hills' Helios was among 56 named to receive either a Silver or Gold Crown award — one of eight California yearbook programs to receive such a distinction and the only Orange County annual to make the list.
"Of course winning awards is great, but it's not about a list [of awards] or making that list," said yearbook adviser Lindsay Safe, whose program last earned a CSPA Silver Crown plaque in 2013. "It's about making great stuff for good kids."
Helios co-editor in chief senior Kaylee Kim was a copy editor last year, meaning she was in charge of finding grammatical and style errors on the yearbook pages.
"When we saw the final product [last year], we were extremely happy with it, and we were just like, this has to win something, because it was just so amazing, and we were so proud of all the work we had done," Kim said. "It's not that we were expecting it, but we really really hoped that it would win an award, and luckily it did."
Her connection to the book made being named a Crown finalist even more amazing, she said.
"I can say for a fact that I checked every single word that went into the book," Kim said. "So it really just kind of had a piece in me because I had that [copy editor] role last year."
Kim's co-editor in chief, senior Olivia Hur, shares the same pride in the 2018-2019 yearbook, themed "It's All Here."
"Last year we were pretty confident about our book, we were really proud of it," Hur said. "It's kind of pressuring because we did so well last year and there's expectations to meet now, but I think we know what we did good on and we can take those parts and make our book even better this year."
For the newspaper program under Li's guidance, The Accolade won a Silver Crown from CSPA in 2005 but has not been named a finalist for a Crown award since.
"When I was first advising this publication in the 2001-2002 school year, it took us five years to be nominated as a crown finalist by the Columbia Scholastic Press Association," said Li, who took a break from being the newspaper adviser from the 2008-2009 school year until the end of the 2015-2016 school year.
The CSPA will reveal whether the publications received a Gold or Silver Crown in its New York awards ceremony March 20, 2020.
"Hopefully, next March we'll break through and become the first newspaper program in our school district to earn a Gold Crown award," Li said. "But even if we don't, it's just a great feeling to know that we are a finalist to earn either a Gold or a Silver Crown.
"And hopefully, our success will lead to attracting more students to take the Journalism 1 elective class in years to come so we can continue to build on our award-winning tradition."
View Comments (23)
Your donation will support the student journalists of Sunny Hills High School. Your contribution will allow us to purchase equipment and cover our annual website hosting costs.
About the Writers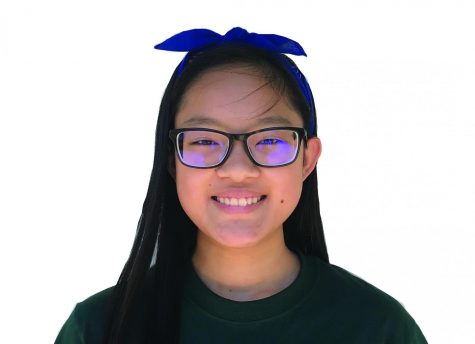 Hope Li, Opinion Editor
Following in her father's footsteps as a professional journalist in the '90s, senior Hope Li has been pursuing journalism for three years. From writing about the Los Angeles Times' Festival of Books to having her distance learning column featured in The 74 Million, Li seeks to amplify student voices in all facets as The Accolade's opinion editor.

She has attended the Journalism Education Association- and National Scholastic Press Association-hosted spring and fall 2019 national conventions in Anaheim, Calif., and Washington, D.C., respectively; she received an honorable mention in commentary writing at the D.C. convention.

A piano player for over 10 years, Li is involved in Certificate of Merit. She enjoys telling puns to anyone listening.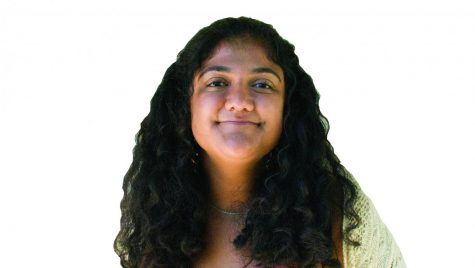 Krishna Thaker, Special Sections Editor
As the special sections editor, senior Krishna Thaker is incredibly excited to dive into important issues in both her school community and the world. Varying from simple, informative stories about upcoming school events to heavily-researched opinion stories on controversial issues, Thaker is proud of the work she has done so far as a writer for
The Accolade
. She cannot wait to contribute to
The Accolade'
s hardworking staff over the upcoming year.
When Thaker isn't writing stories and interviewing others, she is buried in homework, volunteering, interning for the New England Academy or focusing on club activities. In her free time, Thaker enjoys playing with her puppy, Arya, and reading dystopian fiction books.