Red Ribbon Week kicks off with 'Net of Memories' in quad
This story has been updated Nov. 1 with new information as to who handed out the Red Ribbon Week bags.
Red Ribbon Week kicked off with decorations around campus and the distribution of bands for students to wear around their wrist as well as a "Net of Memories" in the quad.
Organized by Sunny Hills' Friday Night Live [FNL] club, the anti-drug and alcohol-themed annual event that runs through Friday, Nov. 1, promotes drug awareness and prevention.
FNL president senior Brianne Hanamoto said the "Net of Memories" in the quad allows anyone to share how drugs or other addictive substances have affected themselves or those they love by writing that information down on a red piece of paper the size of index cards. Students would then place it inside a net set up in the back of the stage area in the quad.
"I'm excited!" Hanamoto said. "I hope people participate and understand the message [and that] people write notes and add them to the 'Net of Memories' this week."
On Monday, FNL members gave Period 2 teachers a paper bag containing three to four red papers, red ribbons for each student to wear around their wrist and Smarties candy. Also inside was a note for teachers to read to their class explaining to students what the "Net of Memories" is all about.
"Express the feelings you can't say in person," the note concludes. "Show that you care and express your love for those that are here or who have passed [because of drug or alcohol addiction]."
If students need more red paper, they can obtain them from German teacher and FNL adviser Rick Schuelke in Room 47.
The ASB also helped the club in coming up with Red Ribbon Week-themed spirit days, which started with Monday's slogan, "Proud to be drug free!" On Tuesday, students dressed as "Eboys and VSCO girls."
"[For Tuesday's] spirit day, we looked at what's really popular outside of school, and it's obvious it's TikTok, eboys [and] VSCO girls," said senior Kyra Hughes, the ASB's community affairs commissioner. "We knew that was the best one to get the most student body participation."
Also on Tuesday, some members of FNL were in the quad organizing a bean bag toss at break.
"It's a casual [and] fun game, but we also ask participants questions relating to the effects of drugs," Hanamoto said. "If they get the question right, then they can throw the bean bag toward the target and possibly win a prize."
If the bag fell into the hole, the prize ranged from sun glasses to frisbees to highlighters to sticky notes. For those who missed, participants got either a pencil, erasers, red rubber bands or lead pencils, FNL organizers said.
To "Team up against drugs," Wednesday's spirit theme will be to wear a sports shirt or jersey, and Thursday, Halloween, will "SCARE away drug abuse" with students' school-appropriate costumes.
For Friday's "too groovy for drugs" spirit day, students can wear tie-dye to school and for the home football game against Troy at Buena Park High School's stadium.
About the Writer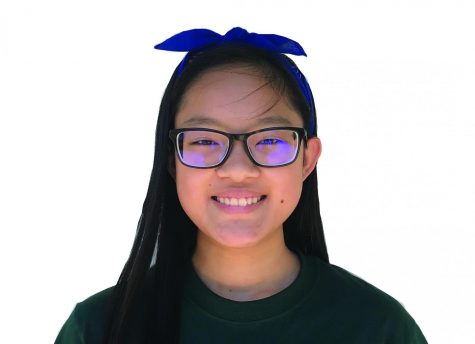 Hope Li, Opinion Editor
Following in her father's footsteps as a professional journalist in the '90s, senior Hope Li has been pursuing journalism for three years. From writing about the Los Angeles Times' Festival of Books to having her distance learning column featured in The 74 Million, Li seeks to amplify student voices in all facets as The Accolade's opinion editor.

She has attended the Journalism Education Association- and National Scholastic Press Association-hosted spring and fall 2019 national conventions in Anaheim, Calif., and Washington, D.C., respectively; she received an honorable mention in commentary writing at the D.C. convention.

A piano player for over 10 years, Li is involved in Certificate of Merit. She enjoys telling puns to anyone listening.