Sunny Hills on lockdown for 23 minutes morning of Oct. 24 after police alert administrators of armed men in the area
This story was updated Oct. 25 with additional quotes from administrators; it was updated Oct. 31 with another student quote.
For the first time in this era of violence on school campuses, Sunny Hills administrators declared a lockdown at approximately 9:45 a.m. Oct. 24 after receiving an alert from the Fullerton Police Department of two males allegedly carrying "long rifles" or "BB guns" and boxes nearby the campus.
"I don't think we've ever locked down the school while I've been here [for] six years — just practice drills," principal Allen Whitten said. "In my career, I've been involved in a four-hour lockdown up in Washington."
Fullerton police informed Sunny Hills officials about the armed men concern with 15 minutes left in second period.
"At approximately 9:32 a.m., Fullerton Police Dispatch received a call regarding two males seen on the trails near 1515 Bastanchury [Road] that were possibly in possession of either 'long rifles' or 'BB guns' with boxes," according to a post on the police's Instagram page.
The post also stated that "officers searched the area both on foot and with the use of a police helicopter."
Police were unable to find anyone fitting the dispatch report's description and, at approximately 10:07 a.m., Sunny Hills High School was released from lockdown.
"It was a really impressive response from [the police]," Whitten said. "They were very confident when they took the lockdown off that the report must have been an error."
Neighboring schools were notified; however, they did not go on lockdown, Whitten said.
Assistant principal Mason Morris announced the lockdown near the end of second period, and teachers followed the protocol of keeping all doors locked with lights out and telling their students to lay low underneath their desks.
"I was kind of scared because we had no idea what was going on," junior Abigail Haan said. "Now that it's over, it's interesting to hear everyone's stories about what happened in their classes."
Meanwhile, some students got stranded in the restroom during the lockdown.
"I was very alarmed because I left my phone behind in class and wasn't sure what was going on," said junior Brianna Tran, who remained in the girls restroom in the 170s building with two other students upon hearing the announcement about the lockdown. "I was hearing two different stories from the girls that were in the bathroom with me, and all of us weren't sure which one was true."
Students also reported that some teachers guarded the door with anything they could find to defend themselves while others covered up the windows in front of the doors.
"Student safety is our No. 1 priority, and we thank our students and staff for their professional response and successful implementation of the lock down protocol," Whitten said in an email sent to students and parents immediately after the lockdown ended.
Sunny Hills' lockdown marks the second such event on a Fullerton Joint Union High School District campus in just a little over a week. On Oct. 15, La Habra High School also went on lockdown after students discovered a 14-year-old freshman brought an unloaded handgun on campus, according to a KCAL TV report.
If anyone took images or video of the Oct. 24 lockdown, please send them to The Accolade email address, [email protected], and include your first and last name for our editors to decide whether to include them in this story.
View Comments (4)
Your donation will support the student journalists of Sunny Hills High School. Your contribution will allow us to purchase equipment and cover our annual website hosting costs.
About the Writer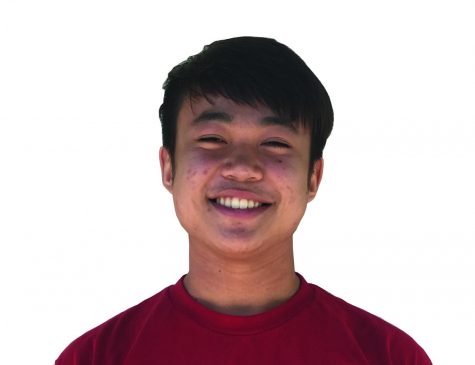 Tyler Pak, Editor-in-Chief
Ever since he joined the Journalism 1 program in his freshman year, senior Tyler Pak knew that he had found his passion. Fast forward three years and Pak is now spending his senior year serving as the editor-in-chief for The Accolade. Pak has also served as a news editor, assistant sports editor and staff reporter. Over the summer of 2020, Pak also served as an intern for The Stanford Daily and GovSight.

If Pak isn't working on a story, you can find him singing along to musicals, eating food or playing basketball.