New varsity and JV coaches to lead girls tennis
Coaches: Christopher Ghareebo, Minhoh Han (JV coach)
Top Returning Players: Natalija Glavy (10), Emily Kim (12), Carolyn Tran (10)
Outlook: After guiding the girls tennis team for two years, Madeline Heer moved on this season to take an assistant tennis coaching position at Biola University. Boys tennis head coach, Christopher Ghareebo, has taken over with new math teacher Minhoh Han as the head Junior Varsity coach.
As in past years, the Lady Lancers will work to reach their goal of dethroning rival Troy High School Warriors for the Freeway League title.
"[Troy] is always our rival," Ghareebo said. "It's always between us two for the league [title] so our goal this year is to beat Troy [because] beating them means that we're probably going to win league."
No. 1 singles player sophomore Carolyn Tran said she and her teammates must make mental adjustments to defeat the Warriors and come away with the league title.
"I think the team's weakness is having no motivation," Tran said. "I also want to work on not getting so mad at myself. If we can improve these, then we will be much more successful."
Senior Emily Kim, another top singles player, also noted the challenge of adjusting to another new coach.
"We've had four different coaches [with] coach Ghareebo being the fourth," Kim said. "Having coaches come and go so frequently has definitely been very hard and frustrating at times, but that's just how it is."
But Ghareebo is optimistic about the season.
"All the hard work during the off-season will pay off," he said. "Let's go win [the league title]!"
About the Writer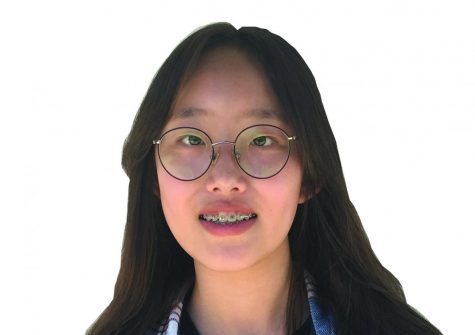 Alice Shin, Assistant News Editor
After a tenure as a staff reporter on The Accolade last school year, junior Alice Shin has moved up to a new role this year as an assistant news editor. Last school year, Shin gained her first editing experience as a news mini editor and hopes to continue learning and contributing to the staff. She aspires to be a communicative editor and writer who can efficiently inform readers about relevant news and events that happen in and out of campus. Shin has spent many hours during and after school to enhance her stories, and has built many enjoyable memories since joining journalism—from staying after school for production week with the entire staff to interviewing sources in Korean to write a story about ELD classes.