eSports teams play under CIF's new host NASEF
After competing under the PlayVS program since 2019, winning four titles, the Lancers switched to their pre-CIF host, the North America Scholastic eSports Federation [NASEF], after the organization bought out a contract with CIF.
"NASEF is one of the best things that's happened to high school eSports because PlayVS is not a good tournament hoster," eSports club co-president senior and League of Legends team jungler Cole Sass said. "It costs $80 per player to participate [under PlayVS], so it costs $400 to get a single League team on which is crazy."
Comparatively, NASEF offers free Fall Open Tournaments and charges $100 to register a school for CIF which started Monday, Jan. 16, and ends in early May, the exact date depending on if teams need to postpone matches.
The League of Legends team won NASEF's 2022 Fall Open Tournament, going undefeated with a 7-0 record (10-0 overall) and a 2-0 finish against Arcadia High School in the finals on Wednesday, Jan. 11.
Before switching to NASEF, Sass said the Lancers often faced communication issues with PlayVS employees.
"You just could never get ahold of their people, and they were very difficult to work with," Sass said. "They would never just let you sub on players and stuff like that. It was super strict and super difficult to work with them."
eSports club co-adviser Myra Deister shares similar opinions about PlayVS.
"We had an issue where for some reason, we did not make a connection with the team we were playing," Deister said. "It was difficult for me to get into the school and classroom where the Switches were in order for the student to be able to play equitably with everyone else. They didn't care."
So far, eSports club co-adviser and computer science teacher Sonya Joyce said NASEF handles its program better than PlayVS did.
"I think NASEF has really good customer service — somebody to talk to," Joyce said. "Contacting someone and getting a response is so much easier than it was with PlayVS; it's almost instant."
eSports co-president and League of Legends team top laner junior Garv Jain also believes that NASEF provides a better experience for the club.
"PlayVS was good, but it had a lot of management issues, so it was kind of hard to work around and the people there were kind of hard to work with," Jain said. "NASEF gives us a more organized way to play the game and it's a lot easier to work with. Also, it's more competitive, so we're looking to get a CIF title in the NASEF league."
With NASEF hosting League of Legends again, Sass feels hope for the future of high school eSports.
"Because of NASEF, a ton of different leagues have started hosting League of Legends tournaments as well, and League is making a very big comeback in terms of high school eSports," he said. "It's a very good thing that CIF is in NASEF's hands instead."
The Lancers' CIF squads include a five-member League of Legends team, standing at four wins and one tie (9-1 overall), and a three-player Super Smash Bros. Ultimate lineup, currently undefeated with a 5-0 record.
Leave a Comment
Your donation will support the student journalists of Sunny Hills High School. Your contribution will allow us to purchase equipment and cover our annual website hosting costs.
About the Writer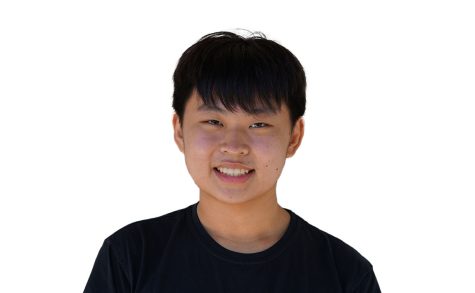 Justin Pak, Copy Editor
After taking the Journalism 1 course as a freshman, sophomore Justin Pak joined The Accolade as one of the copy editors. Through journalism, he aims to strengthen his writing skills, manage his time better and improve his social skills. As a cub reporter, Pak primarily wrote news stories and now hopes to write in other sections to broaden his horizons.
In his free time, Pak enjoys watching videos, playing games with friends or sleeping.