BOYS BASKETBALL PREVIEW: Lancers look to claim Freeway League title with 4 returning starters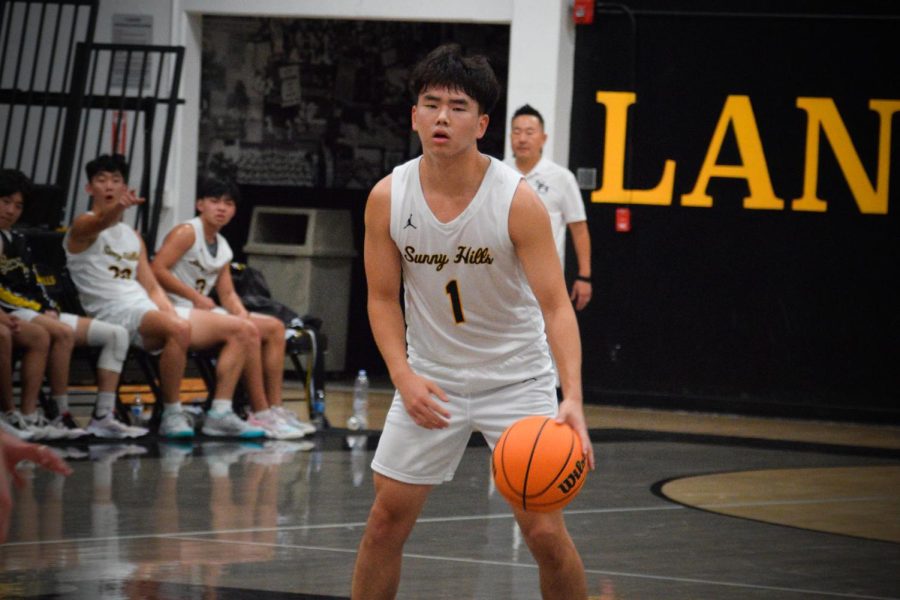 Coaches: Joe Ok (head coach), Darius Durham (assistant coach), Don Shaw (assistant coach)
Top Returners: Sean Cal (12), Johann Kwon (12), Chad Nguyen (12), Justin Shim (11)
Top Newcomers: Kingsley Ashley (11), Jaden Bai (9), Nathan Sanchez (11)
Last season: The Lancers took second place in the Freeway League, finishing with a 7-3 record (25-9 overall). The team played in the CIF-SS playoff semifinals but lost against Garden Grove High School (22-9). Because it reached that far in CIF, the Lancers qualified for the state playoffs and made it as far as the second round of the CIF Division 4 State Championship tournament. 
Outlook: After a successful 2021-2022 season, the boys basketball team returns with a goal to claim the Freeway League championship title and achieve a title in CIF playoffs, especially with four starters coming back.
"We had a great season [last year], so we want to try to build on that," Ok said. "Obviously losing [then senior] Dylan Lawson is a big gap for us that we need to fill."
Lawson, who made first team all-Freeway League and the all-CIF-SS team in Division 4AA, will be replaced by forward Ashley or forward senior Raphael Sim.
"Experience is something that we're gonna lean on this year because [the team] has been through tough league games and playoff runs," Ok said. "I think we can use that [type of] experience to get through this season's challenges because that's something that can't really be taught."
The Lancers' biggest challenge has been trying to compensate for the major impact Lawson made on the team last year.
"We want to be able to score in different ways this season because last year if things weren't working we would just [pass it] to Dylan," Ok said. "This year, I think we need to be a little more creative with trying to score in different situations."
Co-captain point guard Nguyen said he understands his role in supporting the team as he and his teammates work toward securing first place in the league. 
"I've been playing more aggressively this year," he said. "Since [us returners] were also contributors [alongside Lawson] last year, we feel it's our responsibility to do more for our team this season."
"
I've been playing more aggressively this year. Since [us returners] were also contributors [alongside Lawson] last year, we feel it's our responsibility to do more for our team this season."
— Co-captain point guard senior Chad Nguyen
Co-captain shooting guard Shim anticipates a change of pace in the Lancers' game because the team will rely more on its guards. 
"I think this season we're just trying to play a faster paced- and perimeter-oriented game because we have a lot of guards this year," Shim said. "We were throwing the ball into the post a lot last season, but we're looking to get more shots up and play at a quicker pace now."
In preparation for the season, Ok emphasizes the importance of rebounding, executing offensive plays and working as a team.
"One of the things that we really did a good job last year was distributing and sharing the ball," he said. "I think being able to play together has been our strength."
Nguyen agrees that team camaraderie will play an important factor this season.
"We've been sharpening up our plays and working on improving [our] chemistry," he said. "Even though we pretty much have the same group as last year, we're still trying to get used to playing together and seeing how we can use each of our strengths in the game."
Advancing to the CIF state tournament last year moved the Lancers up from Division 4AA to Division 3AA — the higher section of Division 3, facing potential opponents like St. Pius X-St. Matthias Academy [PMA], a team that made it to the CIF Division 3A semifinals last season, as well as Orangewood Academy, a team that fell to PMA in the quarter finals of the same tournament. 
"I've always said that the league championship is our goal every year," the head coach said. "[We] have to get through that first in order to move on to our goal of going after the state championship."
The Lancers participated in three tournaments during the preseason to prepare for league action; they found most success at the Garden Grove Classic on Dec. 3, taking first place.
They opened the Freeway League season with a 44-42 victory against the Fullerton Union Tribe on Wednesday, Jan. 4, at home but fell to the La Habra Highlanders 64-49 on Friday, Jan. 7.
The team also prevailed against the Buena Park Coyotes 49-44 in their third Freeway League game on Tuesday, Jan. 10. They will face their next opponent, the Troy Warriors, this Friday at Troy High School at 6 p.m.
Leave a Comment
Your donation will support the student journalists of Sunny Hills High School. Your contribution will allow us to purchase equipment and cover our annual website hosting costs.
About the Writer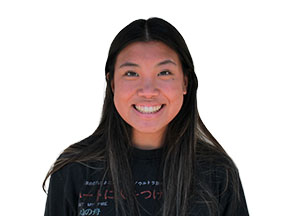 Grace Min, Sports Editor
After her first year on The Accolade, senior Grace Min serves as the co-sports editor for the 2022-2023 school year. She discovered her skill and passion for sports writing while covering multiple games during the winter and spring seasons as a staff reporter.
When she isn't recapping the Lancers' latest victories, Min also achieves them by playing on the girls varsity volleyball team. Aside from sports, she enjoys watching movies and hanging out with her friends.