GIRLS BASKETBALL PREVIEW: Lady Lancers strive for better team play, league championship title
Coaches: Jae Byun (head coach), Christina Chong (assistant coach), Andrew Guavera (assistant coach), Christopher Vogt (assistant coach)
Top Returning Players: Erin Choi (11), Natalie Do (11), Rebecca Fruto (11), Taylor Parra (11)
Top Newcomers: Remy Kai (11), Skyler Kai (11) 
Last Season: The Lady Lancers finished third in the Freeway League with a 6-4 record and 17-12 overall, which qualified them for CIF playoffs. The team completed its season with a loss to La Crescenta High School in the first round.
"I think we had some great moments and some disappointing moments," Byun said. "We're hoping to use those moments to grow this year."
Outlook: With eight new additions, the Sunny Hills girls basketball team aims for a league championship this season while competing against some of its biggest rival schools such as La Habra and Troy.
"During the preseason, we might not have played the best basketball at the time, but those games were still meaningful," Byun said. "Every game that we have is an opportunity, and hopefully we use it to just keep getting better."
The squad finished its preseason with an 8-2 record and most recently competed in the Villa Park tournament at Villa Park High School Nov. 28-Dec. 3, winning three of their four games to finish third place overall. Do scored a buzzer beater during the team's first game and helped secure a 40-39 victory against Woodbridge High School. 
"I wasn't really thinking that hard because there were only about five seconds left, and I happened to have the ball," Do said. "It was cool when I made it, and it was a fun moment."
The coach most looks forward to his team's participation in the Gator Winter Classic tournament for the first time in 12 years, a series that both the girls and boys teams play in Las Vegas from Dec. 27-30.
"Our team really wanted to make this trip, especially coming out of COVID-19, and so I want to make it a fun experience for everybody," he said. "I think it'll be fun to travel out of state and I'm excited for it.". 
In the 2020-2021 season, Byun welcomed a group of five freshmen into his team and dubbed the girls as his Fab Five, a reference to the 1992 Michigan University freshman team that reached the NCAA tournament final but lost to Duke.
Byun depends on the now-upperclassmen players — Briones (point guard), Choi (shooting guard), Do (forward), Fruto (small forward) and Parra (point guard) — for their experience and not only sees them maturing on the court, but also in their personal lives.
"I think there's still a lot of room for them to grow in basketball and off the court," he said. "I'm still proud of their progress, and I'm looking forward to this season."
Co-captain Do, one of Byun's core players, shares a homogeneous goal with the team: growing chemistry with the several new faces to contribute to better team play.
"Since our team is kind of new, and we haven't really all been playing together except for a few of us, I hope that we would be able to play together easily," said Do, who noted the seven senior graduates in last year's team. "That way when Freeway League comes, we're really playing to our best level."
To achieve this goal, she plans on lifting the team's mood through difficult practice sessions. 
"I want to be a source of energy at practice because our coach can sometimes be intense, and we need someone to kind of be uplifting," Do said. "I think if I can help motivate my teammates, I [can help] make the entire team stronger."
Among the returning players, co-captain Parra said she looks forward to improving team tactics and building a stronger bond with the players to advance in the Freeway League.
"One of my main goals this season is to win enough games to place at least third in Freeway League to qualify for CIF," Parra said. "Our team is preparing for this upcoming season by working on our weaknesses by watching films and focusing on ways to improve with our coach's advice."
Leave a Comment
Your donation will support the student journalists of Sunny Hills High School. Your contribution will allow us to purchase equipment and cover our annual website hosting costs.
About the Writer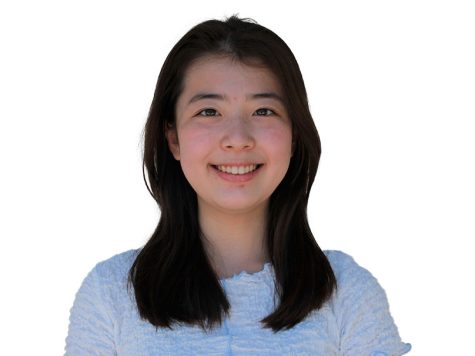 Susie Kim, News Editor
Returning as the news editor for The Accolade, junior Susie Kim enters her second year on staff with the goal of providing impeccable content for both print and online. Kim looks forward to analyzing various print layouts and incorporating more multimedia aspects to The Accolade's online platform.

Aside from writing stories, Kim is often found leading blood drives for the American Red Cross and volunteering for STEMup4Youth. She enjoys socializing with her Science Olympiad team members or listening to music by the boy band called Victon.