SPOILED SWEETS: SH administrators respond to fentanyl overdose cases
Following at least seven fentanyl-related overdoses in the Los Angeles Unified School District [LAUSD] and one death in Fullerton, Sunny Hills administrators hold concerns and implement additional safety precautions over the possibility of such cases arising in Orange County.
"It's a really scary situation, and we want students to be aware of the dangers of fentanyl," principal Craig Weinreich said. "It's something we just hope we never have to deal with, but it's the reality of our world."
According to the Centers for Disease Control and Prevention, fentanyl, a synthetic opioid 100 times more potent than morphine and 50 times stronger than heroin, treats severe pain by blocking pain signals sent throughout the body. 
Distributions of the drug may come from doctors or medical prescriptions, though they most often flow from illegal production in labs as powders, eye drops, nasal sprays or in pill-like forms, according to the National Institute on Drug Abuse [NIDA].
On Aug. 30, the United States Drug Enforcement Administration [DEA] warned adolescents of a popular form of the drug dubbed "rainbow fentanyl" by the media for its colorful and candy-like appearance. 
"Rainbow fentanyl — fentanyl pills and powder that come in a variety of bright colors, shapes, and sizes — is a deliberate effort by drug traffickers to drive addiction amongst kids and young adults," said DEA administrator Anne Milgram in an official announcement on dea.gov.  "The men and women of the DEA are relentlessly working to stop the trafficking of rainbow fentanyl and defeat the Mexican drug cartels that are responsible for the vast majority of the fentanyl that is being trafficked in the United States."
In 2021, fentanyl accounted for the No. 1 cause of death for children under 17 years in Orange County. Fentanyl-related deaths increased from 57 in 2017 to 636 in 2021 — a total rise of 1,015% in the region, according to USC Annenberg Media. 
"It's concerning, and the reason being is because I feel like we need to spread more education and knowledge about it, especially in the classrooms," said school resource officer [SRO] Gene Valencia, who sees fentanyl overdoses approaching closer and closer to the Fullerton Joint Union High School District [FJUHSD]. "There are a lot of people who know what it is but don't know the true dangers of it."
According to ABC7, a 17-year-old girl passed away on Monday from an unconfirmed cause, though her mother suspects her death stems from a fentanyl overdose. The SRO mentioned the teenager overdosed on Sept. 30 in an Oct. 4 interview with The Accolade, though he retained limited information about the incident.
Following her death, the FJUHSD superintendent Steve McLaughlin issued an email to students, parents and teachers with the district's plan to monitor and raise awareness of the opioid.
"One area of growing concern to the safety of communities here in Southern California and schools across the county is the deadly drug fentanyl, including an alarming trend of a colorful fentanyl referred to as rainbow fentanyl," Mclaughlin wrote in Thursday's email. "Although a frightening trend, over recent years, the District has implemented several initiatives, programs, and practices to raise awareness and communicate the dangers of drugs and illegal substances to both students and families."
Drug traffickers often lace fentanyl into other drugs such as heroin, cocaine, methamphetamine and marijuana, hiding the presence of the fatal opioid. Common signs of fentanyl overdose include small, constricted pupils, drowsiness, limited breathing, choking or gurgling sounds and discolored skin, according to the Centers for Disease Control and Prevention.
"Every drug is becoming laced with fentanyl, and it's so dangerous because it only takes a little bit to kill someone or have them overdose on it — it's spreading around everything," the SRO said. "It's scary because you think about teenagers who are new to drug use and drug experimentation, and they might not know what they're taking."
As a result of the sudden spike in opioid overdose, the LAUSD supplied every K-12 school in the region with naloxone, an anti-reversal drug highly effective at treating opioid overdoses that can be administered through nasal spray or injection, according to the NIDA. SH administrators quickly followed its lead by ordering 50 shipments of Narcan, a nasal spray naloxone that requires no assembly.
"Our nurse was actually interested in supplying our campus with this reversal drug before the LAUSD, but there's only so much you can do in requests and they're not cheap," said Valencia, who carries around one bottle of Narcan every day. "The best part about Narcan is that if a student is overdosing on some other drug that's not an opioid, it will not hurt or harm the student."
Maria Bolshakova, who holds a doctorate in Health Behavior Research from the University of Southern California, acknowledged that side effects from naloxone are generally rare and anyone with a high concentration of opioids in their system will most likely go into withdrawal after administration of the anti-reversal drug.
"I want to emphasize that [testing for fentanyl and Narcan] are harm reduction practices that substance use researchers advocate for to help minimize the risk of overdoses and other negative effects that can come from drug use," Bolshakova said. "Advocating for these practices doesn't encourage anyone to start using drugs, but rather understands that some people will use drugs, and we encourage minimizing any negative harms of that use."
In addition, the SRO plans on visiting classrooms with teachers' permission to inform and educate students about the synthetic opioid.
"What I could do on an individual basis, other than school policies to prevent drug abuse, is to go around classrooms presenting on it," he said. "I've actually been working on a PowerPoint so that I can provide it to the students and teach them about the dangers of fentanyl."
Unaware of the current cases of fentanyl in the region, senior Jake Merioles felt scared knowing that fentanyl overdoses have been inching closer to Sunny Hills and recognizes the risks of rainbow fentanyl reaching students during Halloween.
"I thought that it would be a small possibility that it would happen in our district, but when I heard about it in Spanish with my friends, my eyes opened wide from shock," Merioles said. "It was weird because it felt like this fentanyl case is very capable of happening throughout more schools in this district."
Merioles said he gained a sense of security upon learning about the school's additive safety measures, including the Oct. 18 Parent Education and Safety meeting. 
"I think it's a good start that we're increasing awareness about it through The Accolade," Merioles said. "It's important to do these measures and spread awareness about it, but it's also just as important to normalize [fentanyl education] upon students and make sure students have in the back of their mind that overdoses could happen."
Valencia and Weinreich, along with a few other district administrators, further discussed strategies to avoid fentanyl and other drug overdoses from occurring among SH students.
"The main thing is to get the information out there and have our SRO and campus supervisors go around with their regular campus security," Weinreich said. "We're also really trying to educate our students and parents and distribute all kinds of information through district meetings and email."
Junior Francine Vudoti, who was informed of the recent LAUSD poisoning during an interview with The Accolade, worries that students lack information about fentanyl and may unknowingly consume the opioid.
"LA is not that far away, and I personally heard of other drug cases at Sunny Hills, so it honestly worries me that we might become one of the statistics," Vudoti said. "I feel like many people may not take the time to actually research about this issue, so it might be beneficial to receive a session with informational videos about the dangers of fentanyl."
Students should resort to the anonymous STOPit app, accessible through the SH website, to report any fentanyl-overdose suspects on campus, Valencia said.
Leave a Comment
Your donation will support the student journalists of Sunny Hills High School. Your contribution will allow us to purchase equipment and cover our annual website hosting costs.
About the Writer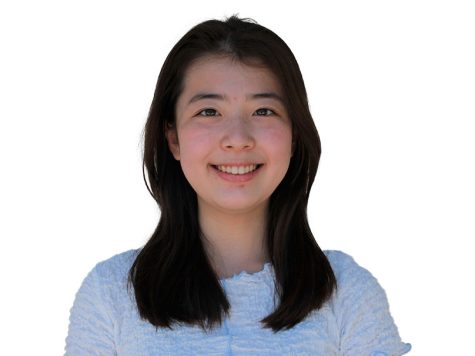 Susie Kim, News Editor
Returning as the news editor for The Accolade, junior Susie Kim enters her second year on staff with the goal of providing impeccable content for both print and online. Kim looks forward to analyzing various print layouts and incorporating more multimedia aspects to The Accolade's online platform.

Aside from writing stories, Kim is often found leading blood drives for the American Red Cross and volunteering for STEMup4Youth. She enjoys socializing with her Science Olympiad team members or listening to music by the boy band called Victon.