Coach Wilde's Upturn: Journey from CIF winning team player to head coach
His efforts on the Sunny Hills football team led to two Freeway League titles.
In 1990, he played defensive back and wide receiver on the Lancer football squad that won a CIF title.
New head football coach David Wilde (Class of 1991) said he looks forward to reliving those moments he experienced as a player from a coaching viewpoint. 
"We had a really great coaching staff [back then]; they were good mentors for young men," said Wilde, who has since been inspired to model his coaching philosophy after these instructors. "Their support and energy were pretty influential things when I made [the] decision that I wanted to be a teacher and coach football." 
After coaching the SH freshman football team in 1997, Wilde said he had hoped to become head coach of the varsity squad but never found the opportunity.
However, after Peter Karavedas announced his decision last semester to step down as head football coach and explore other endeavors, Wilde said he seized the opportunity to achieve his goal of leading this year's group of varsity players.
In the years Karavedas and Wilde served as head coach and offensive coordinator, respectively, they collaborated to create the majority of the practice drills together, Wilde said. 
Since both spent a lot of time and effort to maintain a thriving program – one that eventually won a CIF title in 2019 – Wilde said he plans to continue maintaining the winning culture he and his predecessor cultivated.
 "I was excited to be offered the job," said Wilde, who accepted the position in April. "The objective was to try to keep things relatively the way they were because I was already part of the program."
"
 "I was excited to be offered the job. The objective was to try to keep things relatively the way they were because I was already part of the program.""
— football head coach David Wilde
When kicker senior Mathias Brown heard school officials had named Wilde as the new head football coach, Brown said he felt relieved because they shared the idea of keeping practices the same. 
"I liked his offense last year and two years ago [because] we've been really successful with our offense," said Brown, who feels comfortable with Wilde after he played under him on the freshman football team. "It's good that he stayed with how coach [Karavedas] liked to do practices and how he does his coaching because it's just something everyone's used to."
Although this is Wilde's first year as head football coach, his prior experience throughout the years alongside fellow coaches helped prepare him for his debut season, which has led to a 1-2 start so far.
"I have some experienced coaches on staff who've been around for a long time who have helped me out a lot and brought some stability to the program," he said. "I wouldn't say I am worried or anxious.
"It's just that there's a job to do so you got to be organized; you [have] got to know what you're doing and just go do it."
First year quarterback junior Peter Mellana said he feels confident and ready to perform on the field with Wilde at the helm.
"The preparations have been good," said Mellana, who became the starting quarterback after two years as a backup. "We're still working on our holes, but I think that we're gonna get that figured out soon. Everything's gonna start clicking."
Hungry for another CIF championship title after not winning CIF for three years, Wilde said he wants to continue focusing on helping the team perform to the best of its ability like in any other season.
"We won CIF in 2019, so that's still an important legacy of the program, and it's still in recent memory, but we can't continue to hang our hat on a 2019 CIF championship," he said. "We're focusing on trying to just keep that tradition going of being a real competitive football team, making the playoffs and then trying to try to win another championship."
View Comments (1)
Your donation will support the student journalists of Sunny Hills High School. Your contribution will allow us to purchase equipment and cover our annual website hosting costs.
About the Writer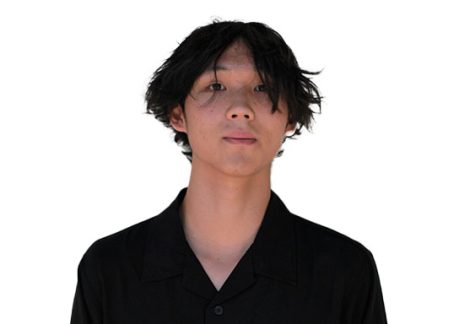 Aiden Park, Arts & Entertainment Editor
With this year being his first on The Accolade staff, junior Aiden Park plans to make great contributions as the arts & entertainment editor by bringing bright new ideas into the newspaper. He hopes to make supportive friends and strengthen his writing skills during his next two years on staff.

Outside The Accolade, Park participates in community service, works part-time or studies. During his free time, he enjoys exercising, gaming with friends or watching anime to relieve stress.