FOOTBALL PREVIEW: New head coach, new players hope for winning formula
Coaches: David Wilde (head coach/offensive coordinator/running backs/outside linebackers), Ron Newton (defensive coordinator/defensive line/special teams), Bruce Wallace (offensive line), Andrew Guerva (defensive backs), Ryan Bateman (assistant/inside linebackers), Isaac Guerroro (assistant/wide receivers), Matthew Acosta (wide receivers)  
Top Returning Players: Miguel Berrios (12), Mathias Brown (12), Connor Irons (11), Jose Roho III (12), Tony Salas (12), Carson Singleton (12)
Top Newcomers: William Brown (10), Cole Dunkleberger (12), Peter Mellana (11)
Last Season: The Lancers ended with a 4-1 Freeway League record ( 7-3 overall), beating rivals Troy High School and Fullerton Union High School. The football team had a chance to win the league title, but it fell to La Habra, the perennial champions. It reached the first round of CIF playoffs, where the Lancers lost to Newport Harbor High School.
In February, six-year head coach Peter Karavedas stepped down from his leadership position and ended his tenure with the team to pursue an interest in being an administrator, which he took on this school year at Sunny Hills.
Before the end of the spring semester, school officials announced Karavedas' replacement – Wilde, who served as Karavedas' offensive coordinator.
"One of the things that I'm looking forward to is taking the [practices] we built in the past under coach K's leadership and trying to continue those this year," he said. "We just need to continue to improve upon those things, but continue to do that to be competitive and win as many games as possible."
The first-year head coach said the bigger cast of newcomers on the team presents its greatest challenge.
"Going into this year, [the team] is really young, and we need to get them into game experience quickly so they can improve playing varsity football," Wilde said. "We need to improve on the offensive line and defensive secondary; we're really young there, so really the thing is we're inexperienced." 
The program held its annual summer camp from June 6-July 14, with the players undergoing three-hour practices, four days a week. Coaches drilled the rookies with offensive and defensive schemes to ensure the team will be prepared for the season.
"It's taken a long time for guys to jump in and play the game the way that we want to play on both sides, offensively and defensively," Wilde said. "We worked hard to get guys in it and to have them understand the systems that we have and the way they're supposed to play."
Rojo, a returning offensive and defensive lineman, said Wilde's coaching methods do not deviate much from those of Karavedas; in fact, he appreciates the new head coach for his assertiveness on the field.
"He brings the intensity and it seems like our football team has never changed since coach Karavedas left," Rojo said. "Coach Wilde brings a maniacal mentality to our team; he brings that mentality of being physically intense and basically crazy on the football field."     
The Lancers opened their new season with a Thursday, Aug. 26, home game against Capistrano Valley High School of Mission Viejo at the Buena Park High School stadium. The team's Freeway League opener will be a home game on Friday, Sept. 30, at 7 p.m. against Fullerton Union High School.
"We have probably one of the hardest pre-seasons that Sunny Hills has had in a long time," Wilde said. "Every single team that we play from our scrimmage all the way through our pre-season all went to the playoffs last year, and some of them are CIF champions.
"We don't have any easy games."
For the first time, the team will be playing with a set of new football helmets from Speed Flex aimed toward minimizing the frequency of concussions and other head-on collision injuries.     
"I think we just look better, and the helmets give a better feel for every player," Rojo said. "They don't really affect our playing or performance; they just feel better."
Meanwhile, the head coach said he plans to keep the team's goals the same as in past years under his predecessor's leadership
"We're looking forward to winning another city championship, beating Fullerton and Troy, and one of the things we're really looking forward to is trying to earn an automatic playoff bid and get back into the playoffs," Wilde said. 
Tight end and defensive end player Irons said he and his teammates are also looking forward to accomplishing these goals.
"We have been grinding all summer in preparation for this season," he said. "Our team's work ethic is great, and the way we plan to achieve our goals is by working hard every week and keeping a good tempo throughout our practices." 
Inside linebacker Salas also has a positive outlook for the season.
"We have been practicing more and being more critical to make sure the younger guys are up to par come season," the two-year varsity starter said. "More practice will only benefit us, making sure all the reps are done well prepares us for the challenging schedule ahead of us."
Like his teammate Irons, Salas aims to bring another CIF title to the football program among some of his personal aspirations.
"I want to bring a ring to my school, be the No. 1 linebacker in Orange County, be the two-time 'First Team All League' and lead California in tackles," he said. 
Wilde gave this final assessment of the season: 
"We need to show improvement every single game, we need to go into a game and play our game plan and hopefully win the game and improve during the game.
"We have to wait to grow on the field, we have to grow at practice and we have to get better every single week." 
Leave a Comment
Your donation will support the student journalists of Sunny Hills High School. Your contribution will allow us to purchase equipment and cover our annual website hosting costs.
About the Writer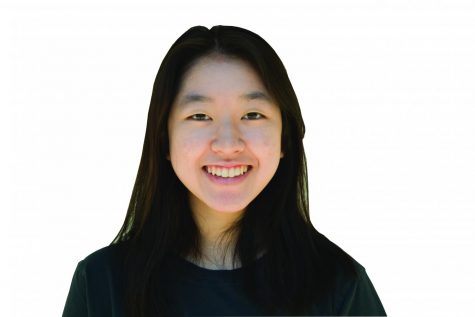 Kate Yang, Editor-in-Chief
Senior Kate Yang spent her junior year serving as web managing editor of
The Accolade
. This year, she returns as editor-in-chief and looks forward to working with her new staff and top editors. Yang joined
The Accolade
as a sophomore after taking the prerequisite class, Journalism 1, as a freshman. She has earned several Best of SNO awards for her stories beginning her sophomore year, some including the reopening of Sunny Hills amid the pandemic and the AP score dilemma following the first online administered exams. Outside of
The Accolade
, Yang runs several clubs and plays golf for the SH girls golf team. She is an International Baccalaureate student and a Link Crew leader this year. Yang hopes to see more students this year pick up physical copies of
The Accolade
as well as visit the online website.